Click here to get this post in PDF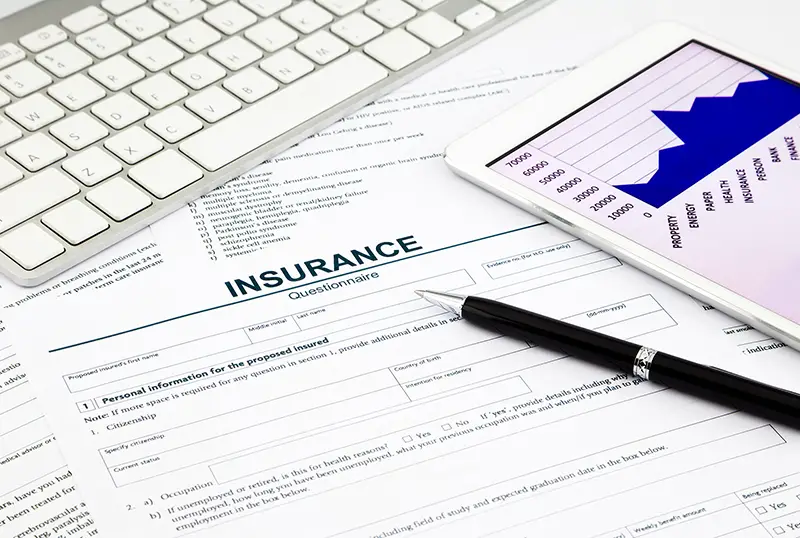 Your expenses will most likely be more than your capital when starting a business. You will have to market the business effectively to attract customers or clients who will generate revenue for your business. Once your income exceeds your expenses, you can start enjoying decent profit margins. This may take a while. However, before you can get to this level, you must be aware of pitfalls that may lead to business failure. One of them is lawsuits. If an employee, customer, or any other person decides to file a lawsuit against your business, the legal costs you incur can adversely affect your finances. If the case is ruled against the business, you may have to pay hundreds of thousands of dollars or even millions in damages. This will be the end of your business. Public Liability Insurance Australia can help protect your business from the risk posed by lawsuits. 
When to Purchase Liability Insurance
It is important to note that an insurance policy can only be useful if it is purchased in advance to protect your business against risks. Buying a policy when a liability has arisen will only offer protection against future liabilities and not the current liability. 
Therefore, the right time to consider buying public liability insurance for your business is as soon as you open your doors to the public, and not a minute later. 
Choosing the Right Policy
You may purchase public liability insurance, but it may not be able to provide you with the protection you desire. For instance, if a customer slips and falls in your office, they can file an injury lawsuit. When you file a claim with your insurance provider, you may discover that the policy does not cover slip and fall injuries that occur at the office after official working hours are over. Therefore, you have to do some research before purchasing a policy to ensure that you will be sufficiently protected. In this regard, the following are key factors of consideration when analyzing a policy:
i) Inclusion Clauses
The liabilities covered by a policy must be taken into consideration. For example, you want a policy covering slip and fall injuries, product liability, errors and omission, among other types of incidents. Ideally, you should first have an insurance expert or business consultant assess your coverage needs to identify all the risks that need to be covered. You can then read the inclusion clauses of the different policies to ensure the policy covers all the liabilities. 
ii) Exclusion Clauses
Before you can purchase a policy, you want to know exactly what it covers and what it does not cover. The exclusion clauses normally list all the liabilities that are not covered by the policy. If there are some unreasonable exclusion clauses, you can either negotiate with the insurance company or search for a policy that offers sufficient protection against risks. 
iii) Coverage Limits
All the liabilities in question might be covered, but the extent of the cover might be mediocre at best. You will also need to check the coverage limits for each of the covered liabilities. For instance, you should check the maximum amount of legal fees that will be settled by the insurance company when a claim is filed. The coverage limits for damages and other liabilities should also be checked to ensure the policy offers the best liability protection possible. 
iv) Premiums
The best policies do not usually come cheap. The cost of premiums is usually dependent on the type and extent of liability coverage it offers. Cheap policies may not offer sufficient liability protection, so you have to compare the coverage limits hand in hand with the premiums charged for a policy. This is the surest way of ensuring you get the best value for your money. 
v) Reputation of Insurer
It is a waste of money to purchase a policy from an insurance company that is known for refusing to pay claims for flimsy reasons. After all, if you file a claim, it will also be rejected by that insurer. It is crucial you check the financial stability of an insurance company as well as the reputation they have developed over the years. By reading reviews and checking ratings, it will be much easier for you to make a decision that's well-informed. You want to work with a highly-rated insurer with many high ratings and a lot of testimonials.
The Importance of Consulting a Broker
Business owners are advised to always consult insurance brokers as they have resources that can help clients find the best insurance policy in the market for their unique coverage needs. They are also experts in the industry, so they can help identify all the liabilities that need to be covered as well as the extent of liability coverage you should carry for each of those liabilities. 
Only licensed brokers with a wonderful reputation in the industry deserve to be given special consideration. Therefore, it is crucial you carry out some background research on the top-rated insurance brokerage firms before you decide to make a decision. Ideally, you should exercise patience when doing your research.
You may also like: Factors to Consider When Choosing Small Business Insurance
Image source: Shutterstock.com