Click here to get this post in PDF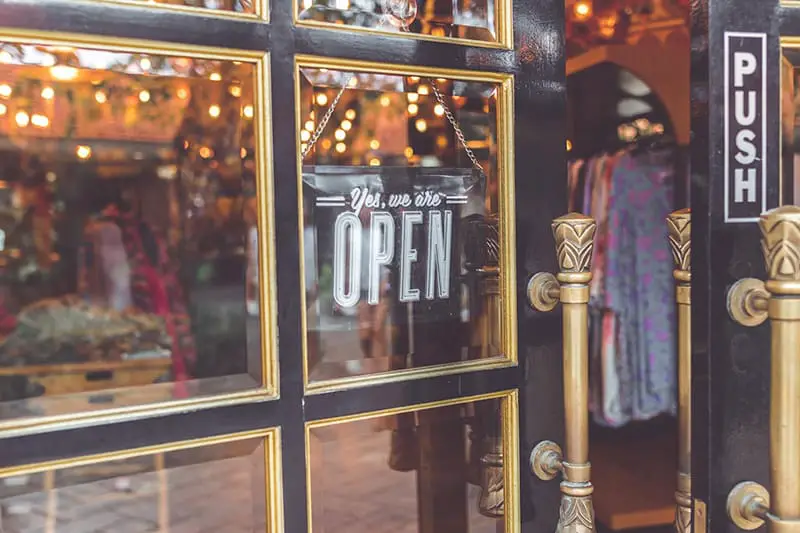 The sudden decline of the economy due to the coronavirus pandemic has led to the shut down of several businesses. While some businesses are closing, other businesses are struggling to stay afloat amidst this difficult time. 
During the coronavirus pandemic or any other financial emergency, entrepreneurs may want to consider getting loans to keep their business open. In a normal time, business loans can provide starting businesses a financial boost to expand. However, during a financial crisis, a business loan may be your solution for your company to survive. 
If your business has been facing financial problems during this pandemic, you've come to the right place. Here are some options to keep your business afloat.
Short-Term Loans
Term loans refer to the sum of money you receive from a financial institution with a repayment schedule that is already set. You will have to repay this money plus interest by the end of your term.
Meanwhile, a short-term loan follows the structure of a term loan. The only difference between the two is that the latter has a shorter timeline, which is usually less than a year to 18 months.
One of the benefits of a short-term loan is its immediate access. Most lenders give you access to your funds within a few days. Another good thing about a short-term loan is that you can apply for one despite having bad credit. However, a short-term loan is expensive compared to longer-term loans.
A short-term loan may be for you if you need immediate access to the money for your business. 
SBA Express Loans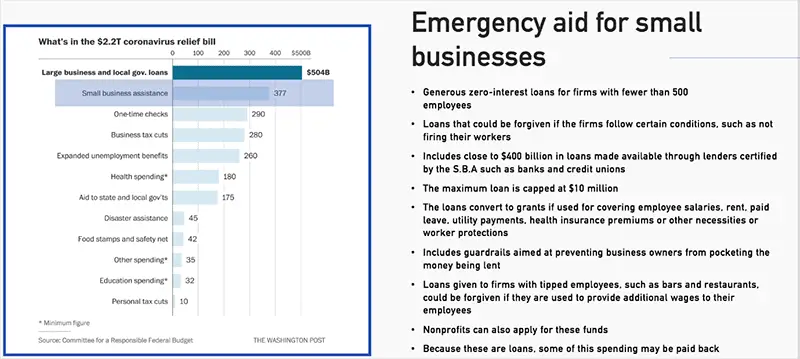 An SBA Express loan is a program that provides immediate financing to business owners, especially those with small businesses.
Business owners can receive up to $350,000 either in the form of a loan or a line credit. This may be used for different purposes as long as they are related to the business. 
However, SBA Express loans are known to be difficult to acquire. In addition to that, these types of loans are more expensive compared to traditional loans as they usually carry interest rates of roughly 4 to 6 percent.
Paycheck Protection Program
Another option to consider for struggling businesses is the Paycheck Protection Program, also known as PPP. Keep in mind that this option is more focused on small businesses affected by the coronavirus pandemic. Those who are self-employed and independent contractors are also qualified for this program.
This program gives an incentive for small businesses to keep their employees on a payroll. In addition to that, the funds that business owners receive will be allocated for eligible expenses. There is a possibility of loan forgiveness once a company reaches all employee retention. If the loan is used for payroll costs, interest on rent mortgages, and utilities. The loan will be fully forgiven.
Here are some other benefits once you sign up for this program:
This program has an interest rate of 1 to 4 percent, which is lower than your average term loan.
Loan payments are postponed for 6 months. 
There are no required personal guarantees.
The program will not charge borrowers with additional fees, unlike some loans. 
To apply for PPP, you can do it through an existing SBA 7(a) lender or any federally insured depository institution or credit union.
Originally, the deadline to apply for PPP was on June 30, 2020. However, Congress approved an extension of this program on July 1, so the deadline is now changed to August 8, 2020.
For any more information regarding the Paycheck Protection Program, read more about it on this website.
Alternative Lending
As a small business owner, you may want to look into alternative lenders like OnDeck, Kabbage, and SimpleFastLoans. They provide a wide range of options other than traditional bank loans that are available to business owners and consumers alike. 
Alternative lending is good for borrowers and business owners who are not able to get a traditional bank loan for various reasons. 
In addition to that, alternative lenders are more efficient compared to their traditional counterparts. Due to this factor, more business owners are considering alternative lending as one of their options when they face a financial crisis. 
Business Line of Credit
A business line of credit provides access to a fixed amount of money that will help businesses with their short-term needs, such as funding a marketing campaign, buying inventory, fixing equipment needed for the business, and, of course, bridging financial gaps, especially during the coronavirus pandemic.
It is a combination of a traditional business loan and business credit card cash advance. Both business loans and business lines of credit evaluate your creditworthiness. However, a traditional business loan will examine your overall credit profile. Meanwhile, a line of credit will look at your current credit performance.
In addition to that, a business line of credit is said to be more flexible than a traditional business loan. When business owners obtain a line of credit, they are given a credit limit they can borrow as needed. Eventually, business owners can repay the balance, and then, they can borrow again. The process is similar to a credit card.
Economic Injury Disaster Loans 
As the coronavirus pandemic led to the shutdown of most small businesses, the SBA came up with a program that will help businesses survive amidst the pandemic and economic fallout. 
The Economic Injury Disaster Loans, or also known as EIDL, provides economic aid to businesses who are experiencing loss of income. 
Business owners can sign up for an advance with a maximum of $10,000 on this program. The advance of $10,000 doesn't have to be repaid. In addition to that, the loan from this program can be financed again as a PPP loan. 
Before, the EIDL and EIDL Advance programs only accept applications from agricultural businesses across the United States. However, SBA announced on June 15 that the EIDL program applications are no longer limited to agricultural businesses. 
To be eligible for an EIDL, the business must meet the size and definition standards of a small business. In addition to that, your company must be located in an area that has been declared a disaster.
---
How to qualify for an SBA Express Loan
---
What To Do Next
It's important to keep in mind that most lenders examine your credit score, both personal and business. In addition to that, they also look into other information regarding your business. 
With the coronavirus pandemic causing the economy's drastic decline, you may find yourself in a tight spot with your business that will limit your financial choices. With that being said, it's good to consider one of these options to fund your company's loss of income.