Click here to get this post in PDF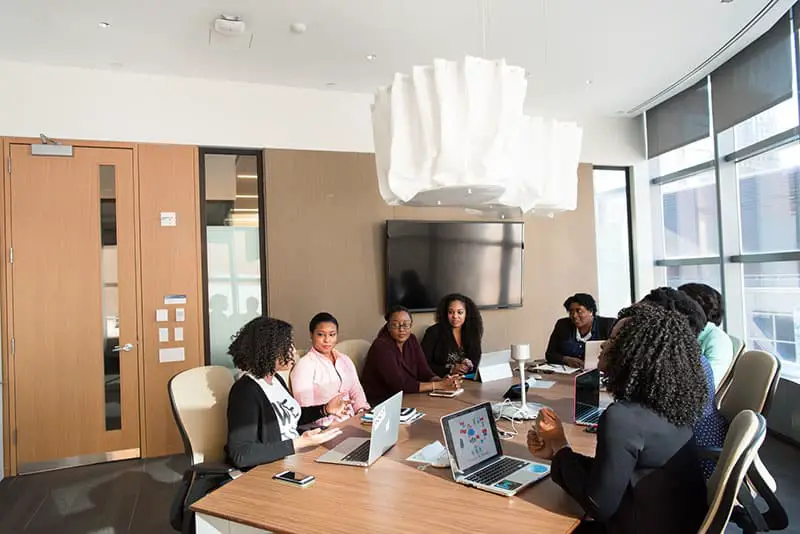 Entrepreneurs are often forced to wear more than one hat when running their business. For instance, you could have to control your business' marketing and accounting efforts. However, one function that entrepreneurs typically struggle with is the legal aspect of their business.
When making big business decisions, ensuring that you are on the right side of the law is vital. Breaking common laws can not only lead to hefty legal costs but also result in the loss of business. Luckily, you don't have to attend law school to know some of the laws you should follow. Consulting legal experts can be a great option when dealing with huge business transactions.
Here are a few business laws you should be aware of:
Vicarious Liability
Most business owners know that they are responsible for any harm an employee causes to themselves or anyone around then, as long as they are within the premise of their business. This will also apply to instances when employees are using company equipment. However, some employers might fail to realize that this liability extends to instances when employees are attending to duties in their job description off-premise.
For instance, you could be sued if an employee causes damages in the post office when sending your corporate mail, even though they weren't using your company vehicles. Ideally, this is why defining the job description of your employees clearly is important. Ensuring you are operating within the confines of the law can be a minefield. Business lawyers in Denver are on hand for any problems or issues that you may have.
Moreover, most business owners tend to find that working with a local lawyer is for the best. Put simply, local lawyers typically have experience working with similar businesses to your own in your area and can use their knowledge to provide appropriate support and guidance in most legal situations. Accordingly, if your business is based in Denver, Colorado, then working with a local business law expert could be the perfect solution to your needs.
You should consider purchasing general liability insurance to protect your business from the financial effects of such claims. The insurance helps offset any damages caused by your employees.
Overtime Rules
For most people, working more than 40 hours a week could mean that they are working overtime. Ideally, salaried employees are entitled to receive overtime pay if they work beyond the hours you had agreed. However, entrepreneurs might look for ways to evade paying employees for overtime work due to scarce financial resources.
For instance, some will classify their employees as independent contractors, which is illegal. When crafting employee contracts, you should be careful when starting the intricate details of their working status and hours. Working with employment law experts can help you eliminate common mistakes in your contracts. You should also use up-to-date wage and hour laws when drafting the contracts.
Patents, Copyrights, and Trademarks
There are a lot of laws that are meant to protect intellectual property. While you could have an amazing photo, logo, or brand name you want to use, you shouldn't use it if it is part of someone else's intellectual property. Intellectual property laws can be divided into trademarks, which protect brands; copyrights, which protect artistic creations; and patents, which protect inventions.
If you break any of these laws, your business can be punished through injunctions and monetary penalties. While it is essential to understand intellectual property law, it might be better to have a lawyer on retainer. The intellectual property law world is filled with landmines, such as "patent trolls" – people who register multiple patents with the aim of filing frivolous lawsuits. Although retaining a lawyer can add an extra layer of expenses to your business, the financial losses it can protect you from justify the cost.
Privacy and Security Laws
If you are handling the data of your employees and customers, you need to comply with common privacy and security laws. People trust you enough with their data, and breaking this trust can wreak havoc on your business. You can not only lose customers but also have to pay hefty fines.
Luckily, there are laws that are in place that can help keep your business' data safe from cybercriminals. Complying with laws like the GDPR and the HIPAA could help you meet the minimum security requirements for doing business. However, you have to walk the extra mile to secure customer data. For instance, you can invest in the right security tools, train employees on cybersecuirty best practices, and conduct regular security tests on your business' data security status.
Advertising and Marketing Laws
There are a variety of marketing laws that look to protect the average consumer. For instance, truth in advertising and marketing laws try to protect the modern-day consumer from deceptive marketing campaigns by businesses. In the past, businesses were known to exaggerate the features of their products or even mislead customers, which would result in the harm of their customers. Following these rules will prevent you from misleading customers and attracting lawsuits.
---
Your Business and the Law: Three Things that You Should Be Mindful Of
---
Before launching a marketing campaign, you should fact check it for its truthfulness. You should also ensure that you follow every guideline from regulatory bodies like the FDA if they apply to your industry. Some of the other marketing laws you need to be aware of are the CAN-SPAM act and the Telemarketing Sales Law. Ideally, ensuring that your marketing techniques are ethical and customer-friendly will also improve your brand recognition rates.
While bending some laws might seem trivial at first, it could easily ruin your business. Sometimes, you could bend these laws without even realizing it. Instead of flying blind when running your business, the wise move would be to work closely with a legal team to avoid unfavorable legal consequences.
Image Source: Unsplash.com