Click here to get this post in PDF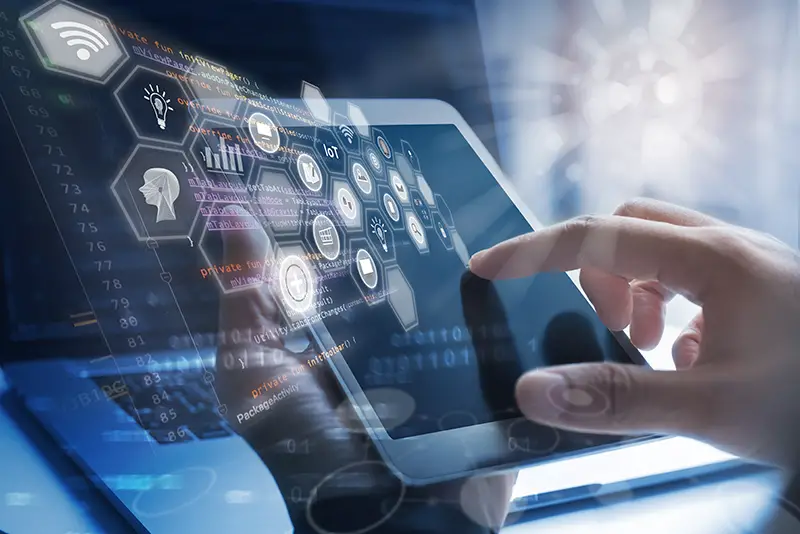 Business intelligence (BI) is the software of turning data into actionable decision-making insights that impact an organization's strategy and operations. 
The Business intelligence tools access data sets and analyze them to provide users with insight into their health through reports, summaries, dashboards, graphs, charts, and maps.
More data is available than ever before, making it more challenging to focus our attention on the important data to our issues and present it in an actionable way. This is the purpose of business intelligence.
What is business intelligence (BI) software?
In addition to key features such as data visualization, visual analytics, and interactive dashboards, these tools also include scorecards for key performance indicators. 
Furthermore, they provide self-service reporting capabilities and predictive analytics capabilities.
An organization's business intelligence system may also refer to a few tools that provide quick, easy-to-digest info about the state of the organization based on available data. 
Business Intelligence Software: Why is it important?
By presenting both current and historical data within the business context of an organization, business intelligence can help companies make better decisions. This is also why business CRM solutions are on the rise as well.
The use of business intelligence (BI) can make organizations run more smoothly and efficiently by providing performance and competitor benchmarks. 
Furthermore, market trends can be more easily identified by analysts, ultimately increasing sales or revenue. With the right data, compliance and hiring initiatives can be made more effective. 
Top 6 business intelligence (BI) tools
As technology becomes more prevalent in businesses, it offers useful and relevant information to improve business performance.
Application software uses business intelligence tools to read and process previously stored data. For example, data warehouses store data. 
BI tools assist in retrieving, analyzing, and transforming data, creating manageable dashboards, and creating reports. Following are the top business intelligence tools.
1. OESuite
OESuite is a web-based enterprise software platform that is purpose-built to assist enterprises to achieve Operational Excellence. It is available in the cloud or on-premises (OE). You may start anywhere and use our frameworks to revolutionize your business with more than 40 modules and mobile applications that can be integrated to cover all aspects of the workforce, assets, operations, compliance, and risk. In a single, seamlessly compatible platform, this software helps users measure risk, make risk-informed decisions, and promote efficient execution.
2. Microsoft Power BI
In addition, users can share their Power BI reports to the Power BI platform using the Power BI Desktop app for Windows. 
With it, you can prepare your data, perform visual discovery, get interactive dashboards, and access augmented analytics. 
Power BI Desktop is free, but its Pro version, which supports collaboration through Microsoft Office365, SharePoint, and Teams, lets users control raw data and public reports.
3. Domo
The Domo platform offers dashboards and an easy-to-use interface designed for business users. 
This company provides customizable business intelligence tools adapted to specific industries (such as CEOs, sales representatives, BI professionals, and IT staff) and roles (such as financial services, healthcare, manufacturing, and education)
4. Qlik Sense
Any employee in the enterprise will be able to access information within the Qlik platform – subject, of course, to corporate data governance policies. 
Even with so much data to process, Qlik's Associative Engine can tie every piece of information together, making it easier to search for links. 
5. Tableau
There is no limit to what Tableau Software can do with its software: It can be run on-premises, in a public cloud, or even fully hosted by the company. 
There are customized versions available for over a dozen industries, such as banking, healthcare, manufacturing, human resources, IT, marketing, and sales, even though that's almost the norm today. It is possible to map and analyze surveys and time series data using Tableau. 
6. Dundas BI
BI tool Dundas BI from Dundas Data Visualization is primarily used to create dashboards and scorecards. Dundas Data Visualization's historical strength can also be used for ad-hoc reporting and standard reporting. 
Analysis and visualization are done using an interface customized according to user skillset: Power users see different features than standard users. 
Summary
Business intelligence means improving business performance intelligently and skillfully. Since the business itself is such a vast concept, it is hard to achieve it manually.
You can visualize the data in ways that help us understand its significance more easily with the help of BI tools. 
You'll need to choose the right tool for your needs so that the process can be simple and the data can be visualized effectively.
You may also like: How Should One Begin A Career In Business Intelligence?
Image source: Shutterstock.com