Click here to get this post in PDF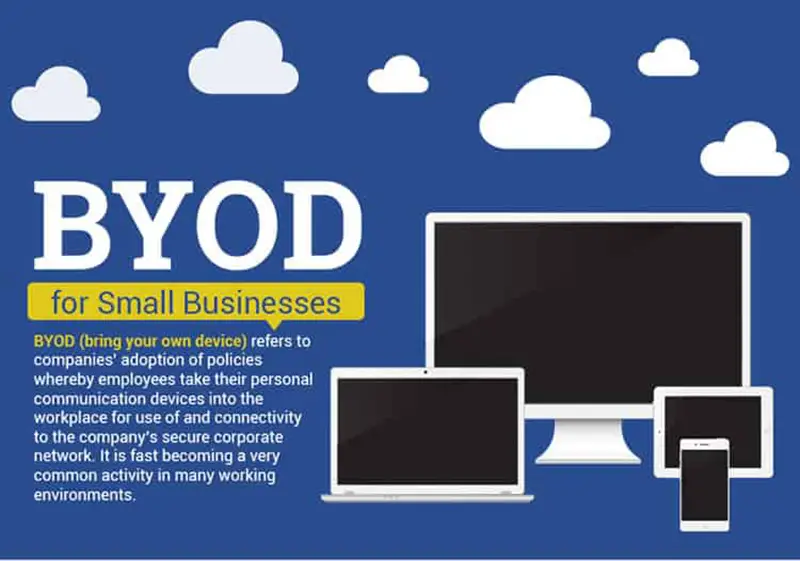 As technology becomes increasingly mobile, more and more businesses are adopting BYOD (bring your own devices) policies that enable employees to take their personal devices into the workplace and use them for business purposes.
The figures are there to show that BYOD is a growing phenomenon in workplaces around the world. More than 60% of companies worldwide already have BYOD policies in place, with 7 out of 10 IT decision makers citing it as a positive development for the organisations in which they work. It also has the potential to free up substantial time resources – BYOD users save an average of 37 minutes a week from using their own devices in preference to those supplied by the company.
BYOD provides benefits both for employers and employees. Employers see greater productivity, a provision for remote work, cost savings, a new revenue opportunity and an edge over the competition. Employees often get more work done on their own devices, as they are more au fait with these than they would be with the company's. Despite some businesses expressing understandable security concerns, BYOD can often be a win-win for everyone involved in an organisation.
This infographic by Neon SMS UK (www.neonsms.co.uk) gives a well-informed summary of the basics of BYOD, outlining why it is being adopted so widely and how best to implement it within your business, with additional advice on maximising security. It's worth a look, as BYOD could soon be an integral part of almost every business in the world.