Click here to get this post in PDF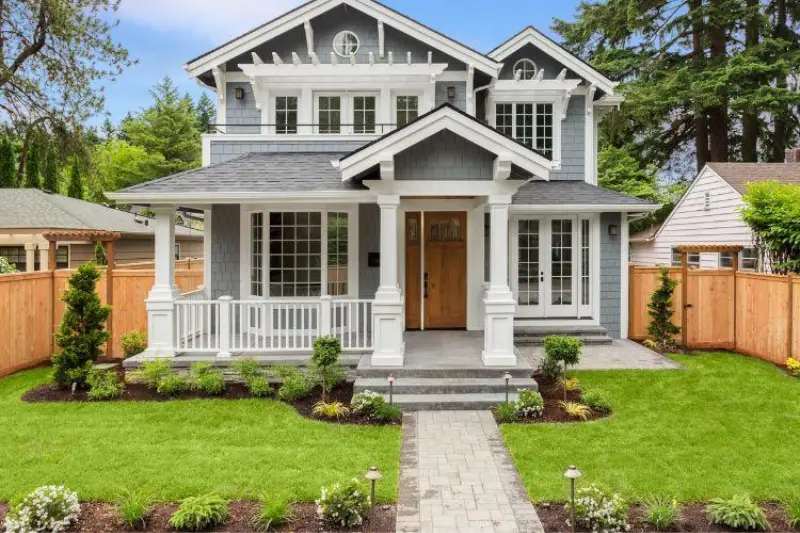 As a landlord or real estate investor, there are certain aspects of your property that you should always prioritize. One of these aspects is curb appeal. The outside of your property is the first thing prospective tenants will see, and it can truly make or break their decision to rent from you. 
Luckily, you can boost the curb appeal of your rental property in many ways to keep those applications rolling in. Let's review some effective tips and strategies that you can use to create an inviting and attractive exterior for your property.
Keep the Landscape Tidy
One of the simplest ways to boost your property's curb appeal is to keep up with the landscaping. Having overgrown grass, weeds, or generally unkempt foliage can make your property appear uninviting and unprofessional. Start by enhancing the entrance of your property with some flowers and potted plants. Then, add hedges, shrubs, and small trees to enhance privacy and create a welcoming atmosphere.
Also, make sure to maintain the lawn, prune the bushes and trees, and trim the hedges. You should have a landscaping team in place and schedule regular maintenance to keep your property looking fresh.
Add a Fresh Coat of Paint
A fresh coat of paint can transform a dull property into a sparkling one, and it's a key step in getting your property rent-ready for any prospective tenants. Select a color that complements the landscaping and surrounding environment. Neutral shades like beige or gray are always a safe bet, but don't be afraid to be bold as long as the color fits with the surrounding homes.
If you can't afford to paint the entire property, consider painting just the front door or shutters for a quick and inexpensive boost. Freshly painted doors, updated door hardware, or an attractive porch can greatly enhance the visual appeal of the property. After all, it's the first thing a prospective tenant will see when they enter the property. 
Install Outdoor Lighting
Outdoor lighting improves the safety of your property and adds to the overall aesthetics. Soft exterior lights around trees or along pathways can create a warm and inviting atmosphere. This lighting can also help tenants feel more comfortable when walking around the property at night and act as an extra layer of security, making the property safer and more appealing. This is especially important for tenants who live on their own. Additionally, during evening walk-throughs, lighting lets you highlight the features of your property and sets the tone for a great showing.
Repair and Maintain Everything
Lastly, maintaining and repairing your rental property is crucial to boost its curb appeal. You will need to power wash the walls, clean the gutters, and potentially install new roofing tiles. You should also repair any broken fences, gates, or other exterior elements.
A prospective tenant can quickly pick up on any neglected cleaning or maintenance. The last thing you want to do is give off the impression that you don't maintain your property. 
First impressions are everything, and by making sure your property looks great from the outside, you'll be one step closer to filling those vacancies and running a successful rental business. Use this advice on how to boost the curb appeal of your rental property to do so.
You may also like: The Best Places for Rental Property Investments in the UK
Image source: stock.adobe.com