Click here to get this post in PDF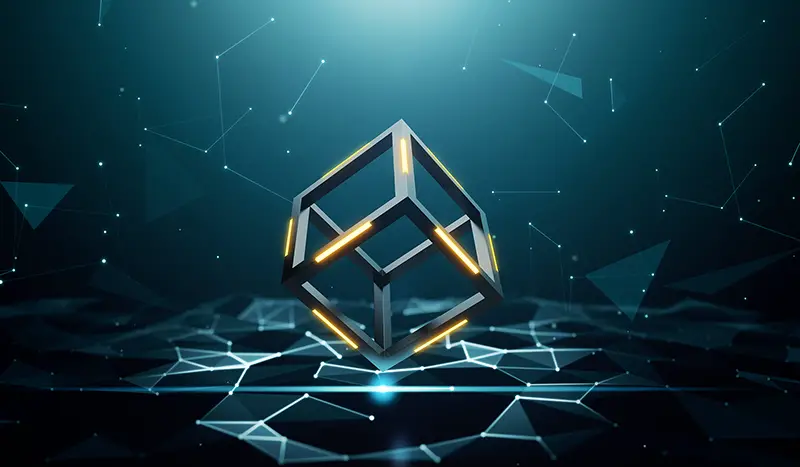 Blockchain technology underpins cryptocurrencies such as Bitcoin and Ethereum. At its most basic, a blockchain is a ledger of transactions that everyone can access and verify. For instance, the Bitcoin blockchain keeps a record of every time someone sends or receives a coin. Crypto and blockchain technology enable them to enable value to be transferred online without the use of an intermediary, such as a bank or credit card firm. 
Many changes are to come in blockchain development, and our way of life, as this new technology, becomes more prominent and advances. Here are some predictions for the future of blockchain technology.
1. Distribution of Government Data
Governors will most probably begin deploying distributed ledger technology (DLT) to substitute existing paper-based approaches. The shift to digital data methods has been proceeding, but DLT delivers increased reliance, clearness, and protection through encryption and verification credentials.
2. Digital Verification
Passwords and authentication questions are now used to prove who we are online. Blockchain has the potential to replace this system with a digital identity that is safe, secure, and simple to administer.
Rather than establishing your identification by recognizing some individual, arbitrary piece of data that may be guessed or stolen, your digital identity is based on a uniquely random set of numbers provided to each user on a blockchain network.
That implies that your identity can't be felled or modified without access to your private key, making it far more dependable than our existing system. In fact, the National Institute of Standards and Technology (NIST) is already looking into how blockchain may aid in the protection of digital identities.
3. Health Issues Easier To Treat
As previously stated, blockchain technology has the potential to store and manage digital identities, as well as health information. Healthcare providers might potentially utilize blockchain technology to communicate data with one another safely. That would decrease redundancy and speed up diagnostics while maintaining patient privacy at all times.
The possibilities are endless – blockchain may be used to monitor the supply chain, enhance medicine safety, combat counterfeit pharmaceuticals, cut health insurance costs, and more.
4. Easier Voting 
Voting via blockchain technology might be more straightforward, quicker, and more secure than we now vote. It'd also aid in protecting voter identities (and even support remote voting). Rather than going to the polls or mailing in a ballot, you might just go to your computer or mobile device, verify your identification, and vote.
The best thing is that blockchain enables all of this while simultaneously giving an immutable record of votes that protects against fraud and manipulation. Many blockchain firms are dedicated to making it easier for people to vote more securely online, so it won't be long until online voting becomes the standard everywhere.
Final Words
All in all, this relatively new technology is revolutionizing a wide range of businesses. It facilitates corporate transactions and financial record-keeping through an automated method. That results in a less expensive and speedier solution that is particularly appealing to banks and enterprises.
As you can see, blockchain technology is pretty promising, and it's growing all the time. What is more, the future of blockchain technology is optimistic, and given that it's already demonstrated prospects in almost every field, it appears that the best is yet to come.
Meanwhile, it'll be fascinating to anticipate what heights blockchain technology will reach in the future, concerning money transactions, financial services, decentralized markets, and other fields. We hope you found these examples of how blockchain technology might change the world in the next 10 years to be interesting.
You may also like: 8 Ways Blockchain Technology Is Changing Businesses
Image source: Shutterstock.com