Click here to get this post in PDF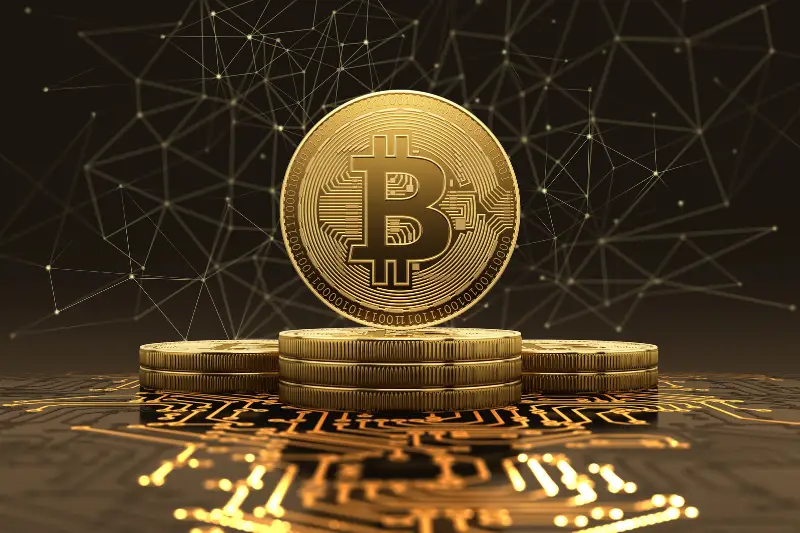 Venture into the limitless Metaverse, a realm reshaped by Bitmap Theory enabling pixel-level creativity on the Bitcoin platform. While learning about this theory, it is also relevant to explore how Bitcoin Gold, a prominent cryptocurrency, can empower small businesses in today's digital economy into the Metaverse.
Exploring Bitmap Theory
Bitmap Theory is a fundamental concept in computer graphics that revolves around the use of pixel-based representations. In this theory, images are created and displayed using a grid of individual pixels, with each pixel containing specific color information. Bitmaps have been widely used in various applications, including image editing, digital art, and computer displays.
When exploring the potential of Bitmap Theory in the context of the Metaverse, its relevance becomes apparent. The Metaverse is a vast digital landscape that requires intricate and detailed visual representations. Bitmaps offer the advantage of precise control over individual pixels, enabling the creation of rich and immersive virtual environments.
By leveraging Bitmap Theory, developers can construct intricate virtual worlds within the Metaverse on the Bitcoin network. Each pixel can represent a unique element, such as objects, textures, or even interactions. This level of granularity allows for a highly customizable and visually stunning experience within the Metaverse.
Furthermore, Bitmap Theory opens up possibilities for user-generated content within the Metaverse. Users can create their own pixel-based assets and contribute to the overall richness of the virtual world. This decentralized approach aligns with the core principles of Bitcoin and the Metaverse, empowering individuals to have creative control over their digital presence.
The application of Bitmap Theory in the Metaverse on Bitcoin extends beyond visual aesthetics. Precise control over pixels can also be utilized for security and verification purposes. Bitmaps can serve as a representation of digital ownership, where each pixel can be associated with a specific asset or piece of information. This can facilitate secure transactions and establish a trustless environment within the Metaverse.
As exciting as the potential of Bitmap Theory may be, challenges and considerations arise when integrating it into the Metaverse on Bitcoin. Scalability, storage limitations, and the need for efficient rendering algorithms are among the hurdles that developers must address. Furthermore, ensuring privacy and security within a pixel-based system requires robust encryption mechanisms.
Overcoming Challenges and Concerns
One of the primary challenges lies in scalability. The Metaverse aims to create a vast, interconnected digital landscape where millions, if not billions, of users, can engage simultaneously. Ensuring that the Bitcoin network can handle the scale and complexity of the Metaverse is a significant undertaking. Developers must devise efficient protocols and optimize network performance to accommodate the increasing demands of a thriving Metaverse.
Storage limitations also pose a challenge. The Metaverse on Bitcoin requires extensive storage capabilities to host a vast amount of visual data, user-generated content, and associated metadata. Finding innovative solutions to store and retrieve this information efficiently while maintaining decentralization and security is paramount.
Another concern involves rendering and display. The Metaverse demands real-time rendering of high-resolution graphics to provide users with immersive experiences. Bitmap Theory, with its pixel-level control, allows for intricate and detailed visuals. However, optimizing rendering algorithms and systems to deliver smooth and seamless performance across various devices and network conditions is no small feat.
With Bitmap Theory's potential for digital ownership and secure transactions, maintaining privacy and protecting sensitive user information become vital. Implementing robust encryption mechanisms, privacy-preserving technologies, and user-controlled data access are crucial steps toward building a secure and trustworthy Metaverse on Bitcoin.
The digital landscape should be designed to accommodate users with diverse abilities and needs. Considerations such as intuitive user interfaces, support for assistive technologies, and addressing potential barriers to entry must be at the forefront of development efforts.
Collaboration and industry standards also play a significant role in overcoming challenges. Developers, researchers, and stakeholders must work together to establish best practices, protocols, and interoperability standards. Open collaboration and knowledge sharing will foster innovation and help address common concerns collectively.
Despite these challenges, the potential rewards of integrating Bitmap Theory into the Metaverse on Bitcoin are substantial. By overcoming scalability limitations, optimizing storage and rendering, ensuring privacy and security, and prioritizing inclusivity, a robust foundation for the Metaverse can be established. These efforts will contribute to the creation of a vibrant, decentralized, and immersive digital ecosystem that leverages the power of Bitcoin and Bitmap Theory.
Conclusion
By overcoming scalability, storage, rendering, privacy, and inclusivity challenges, integrating Bitmap Theory into the Metaverse on Bitcoin can usher in a vibrant, decentralized digital ecosystem. Embrace the potential of this union, where Bitcoin's decentralized nature and Bitmap Theory's visual richness pave the way for a captivating and immersive digital future.
Disclaimer:This article is not intended to be a recommendation. The author is not responsible for any resulting actions of the company during your trading/investing experience.
You may also like: The Metaverse in Banking – How is technology helping to change the future of banks
Image source: Shutterstock.com