Click here to get this post in PDF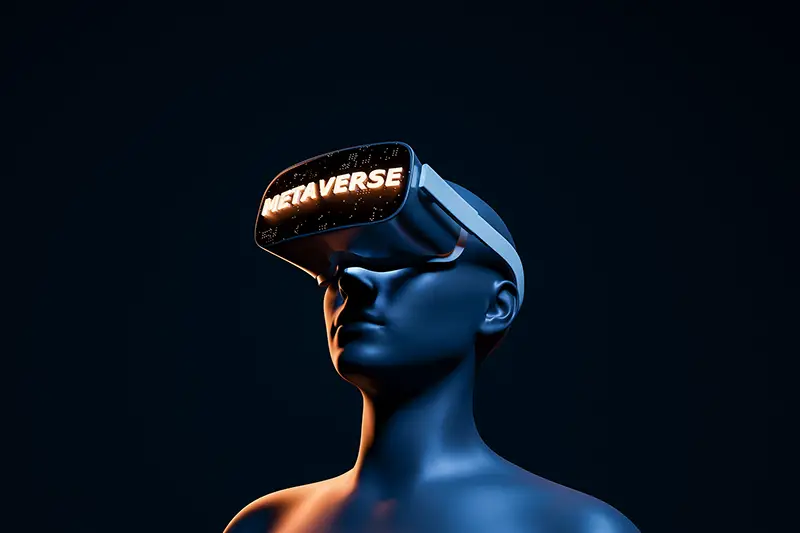 Enormous investments in the metaverse is being made by tech giants like Microsoft, Meta (formerly Facebook), Nvidia, Google, and non-tech companies, namely Nike, Adidas, Gucci, and Walmart. However, you don't have to be a big brand to benefit from the metaverse. You just need to choose a winning strategy. 
Buying  Metaverse Tokens 
Just like investing in crypto, you can invest in native tokens of the popular meta platform. For instance, Mana is used as the main token in Decentraland, a virtual world where users buy land, estates, and other digital assets. Sandbox has its own tokens called SAND, Axie Infinity has AXS, and Bloktopia has BLOK.
Tokens help the digital economy of the metaverse develop, so platforms actively involve users in this process. This concept is known as play to earn. For example, in Axie Infinity, users must purchase a few AXS tokens to get started. Then players receive rewards in the form of the same tokens for achieving success in the game and can exchange them for other currencies or use them for staking. In the second case, you provide your tokens to the platform to maintain its liquidity and you will receive income from the fees that traders pay for exchanging tokens.
Take Benefits from NFTs 
Another way to raise capital in the metaverse is investing in NFTs (non-fungible tokens). Unlike regular tokens, NFTs are unique, which makes them ideal for showing ownership of in-game items. Returning to Axie Infinity, in addition to staking their tokens, users can breed unique Axies and sell them as NFTs. 
NFTs are called the key to the metaverse because they allow the monetization of virtual life. By verifying the ownership of any digital items and property in the digital world, NFTs become an investment that can be transferred between different metaverses. Blockchain ensures the reliability of such acquisitions due to the fact that all transactions are recorded and cannot be deleted from the ledger.
Metaverse EFTs as Assets
Exchange-traded funds have been an alternative to mutual funds since 1993, but the surge in popularity took place in October 2021, when the US SEC enabled the listing of the first ETF based on crypto. The metaverse ETFs are funds that invest in securities that provide services and products that support the infrastructure of the Metaverse. By investing in them, you open for yourself access to a progressive, rapidly growing sector.
Bloomberg reveals that the metaverse ETFs assets under management can rise to $80B by 2024, while the whole metaverse will reach $800B. Leading ETFs of 2022 that can be considered as an investment opportunity are Roundhill Ball Metaverse ETF, The Simplify Volt Fintech Disruption, Subversive Metaverse ETF, ProShares Metaverse, Toro Metaverse Life Smart Portfolio, and others.
Investing in Virtual Lands 
Buying virtual lands or digital real estate is another way of earning income. For example,  Gucci recently bought a virtual land in Sandbox to "build" their virtual online store. However, virtual land is still considered to be risky capital spending. 
Platforms that constitute virtual worlds are the Sandbox, Decentraland, Superworld, Nifty Island, Cryptovoxels, etc. You can also try this strategy if you have ideas on how to take your business to the digital world in an engaging way.               
Adopting the Metaverse Technologies and Building Metaverse Projects   
Businesses could also benefit from the metaverse trend, adopting metaverse technologies to overcome competitors. Blockchain and crypto, AR and VR, AI and IoT are at the heart of developing virtual spaces. 
Using the latest advances, you can develop your own metaverse projects, bringing together AR try-on solutions, virtual stores, shared social platforms and classrooms. To follow suit, you can build a metaverse-like project, combining the appropriate technologies and introducing a virtual assistant technology to guide the users through your digital environment. 
The metaverse leaves some room for new ideas. You can combine different strategies to create your unique investment opportunity. 
You may also like: Which Metaverse Coins Have Higher Market Capitalization?
Image source: Shutterstock.com