Click here to get this post in PDF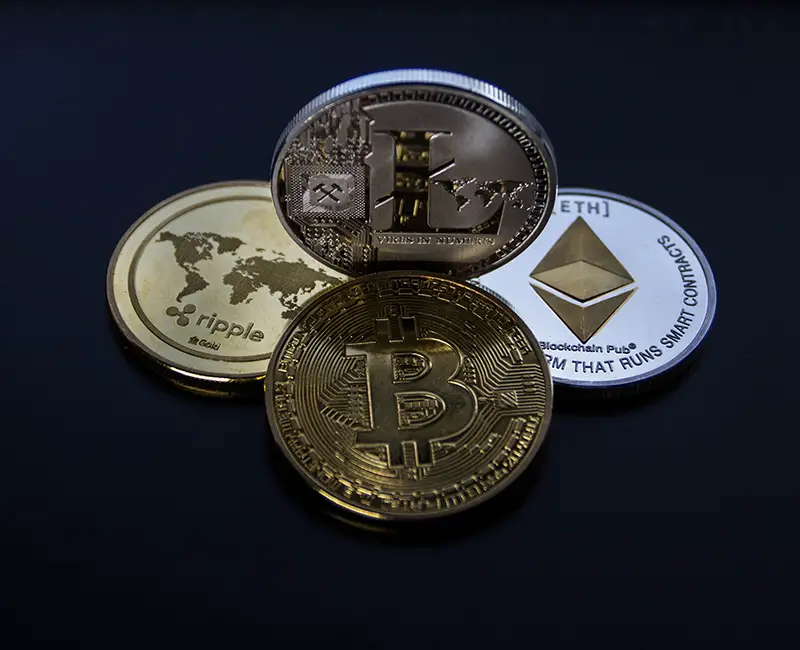 In the past, we've seen the public interest in crypto fluctuate dramatically. However, as soon as the 2020s arrived, it was a whole different story. 
Although a lot of the interest has circled around Bitcoin (BTC), the world's first cryptocurrency, hundreds of other cryptocurrencies are beginning to catch the eyes of investors. Despite the space already being as crowded as it is, Litecoin (LTC) has managed to stand up to its competition and make a name for itself.
What is Bitcoin?
Bitcoin was released in 2009 by mysterious creator Satoshi Nakamoto, whose identity remains unknown to this day. 
One of Bitcoin's defining characteristics is the technology that powers it: the blockchain. Unlike most currencies you're used to seeing, BTC is created, distributed, and stored with a decentralized ledger system called the blockchain. This means that Bitcoin has no physical footprint with no bills or coins to hold. Instead, Bitcoin is stored in digital wallets that can be accessed through smartphones or computers connected to the Internet. The blockchain also enhances the network's security, making it nearly impossible to hack.
To this day, despite there being thousands of cryptocurrencies available, Bitcoin has remained at the top of the mountain in terms of price and market capitalization. It has developed significant communities and passionate enthusiasts in the process, easily making it the most recognizable crypto on this planet.  
If you're looking to get your hands on Bitcoin, there's never a wrong time to do so. Since it has been going strong for over 12 years, BTC (or even fractions of one) can easily be bought on the many exchanges and peer-to-peer marketplaces available. Some of these platforms will even allow you to buy BTC with various payment options such as gift cards, bank transfers, online wallets, in-game items, and more. 
At the time of writing, Bitcoin is the #1 crypto, priced at 44,399.11 USD with a market cap of 835,143,553,169 USD. 
What is Litecoin?
Founded two years after BTC by a former Google engineer named Charlie Lee, Litecoin was branded as a "lite version of Bitcoin," according to some of its developers. 
Litecoin's goal is similar to that of Bitcoin: to create a more efficient means of transaction. Because they both exist in a purely digital sense, individuals and institutions alike can use them to purchase goods and services and transfer funds between accounts without the need of a third party like a bank, credit card company, or a payment processing service. 
Like its predecessor, Litecoin isn't issued by any government. Instead, it's created, distributed, and traded on a blockchain. It's also stored digitally on crypto wallets, allowing for quick and easy transactions. 
At the time of writing, Litecoin is the #15 crypto, priced at 173.57 USD with a market cap of 2,333,309,173 USD. 
Their similarities
By taking the model of Bitcoin and using it as a reference, Litecoin has positioned itself to be the silver to Bitcoin's gold—something many of the developers have actually said. At its core level, they're both digital currencies that allow people to make quick and secure transactions. However, there are a few other defining similarities between the two.
The first is that they both use the same consensus algorithm: Proof of Work (PoW). This means that to get newly-minted coins, people have to go through a process called mining, which uses computational power to verify transactions on the blockchain. For both Bitcoin and Litecoin, although it's not exactly the same, their consensus mechanisms are fundamentally similar. 
The other similarity is that both can be bought via exchanges, mined using a mining rig, and stored on a crypto wallet. As mentioned earlier, these two cryptos have the same goal: to be an alternative to fiat currencies and allow people to transact without the need for third-party services. 
The use of their respective blockchains, ability to make cross-border transactions, development of real-use cases, and high liquidity position both BTC and LTC as prime candidates to circumvent traditional payment barriers. Additionally, if you're looking to keep switching between the two coins, the growing amount of exchanges will also allow you to convert LTC to BTC and vice versa easily. 
Lastly, they're both volatile, which means that both cryptos experience rapid and dramatic price fluctuations. Although this can sound negative, this aspect is what brings investors to the cryptocurrency space: the possibilities of significant returns. 
Their differences
Just because Litecoin modeled themselves after their predecessor doesn't mean that they're a complete Bitcoin carbon copy. LTC has a few defining differences that separate it from its predecessor. 
At first glance, you should be able to notice one key difference right away: market capitalization. Since Bitcoin has been around longer and has made a name as the first crypto, BTC dominates LTC in price and market capitalization. This also means that the communities of Bitcoin are more prominent and possibly more passionate. 
Next up is their distribution. Bitcoin's supply is capped at 21 million to prevent the currency from inflating. Litecoin, on the other hand, has a supply cap of 84 million, four times the size of BTC. 
What may be the most significant difference between the two is their respective transaction speed. On average, the BTC network's average confirmation time—the time it takes for a block to be verified and added to the blockchain—can reach up to nine minutes per transaction. LTC, on the other hand, averages 2.5 minutes per transaction.
Comparing gold to silver
With all that being said, it's easy to understand where the gold and silver comparisons came from. BTC (gold) may have more value and be more desired, but LTC (silver) is easier to transact with and there's more supply to go around. 
However, as long as we're following the analogy, it couldn't hurt to own a bit of both. You could keep the gold as a store of value and then when you're looking to spend, use the silver. The gold could be a better long-term investment, but you can use the silver right now. 
Ultimately, it's up to you to choose. Which do you prefer, Bitcoin or Litecoin? Let us know.
You may also like: Is it a smart time to invest in Bitcoin and other Cryptocurrencies?
Image source: Pexels.com