Click here to get this post in PDF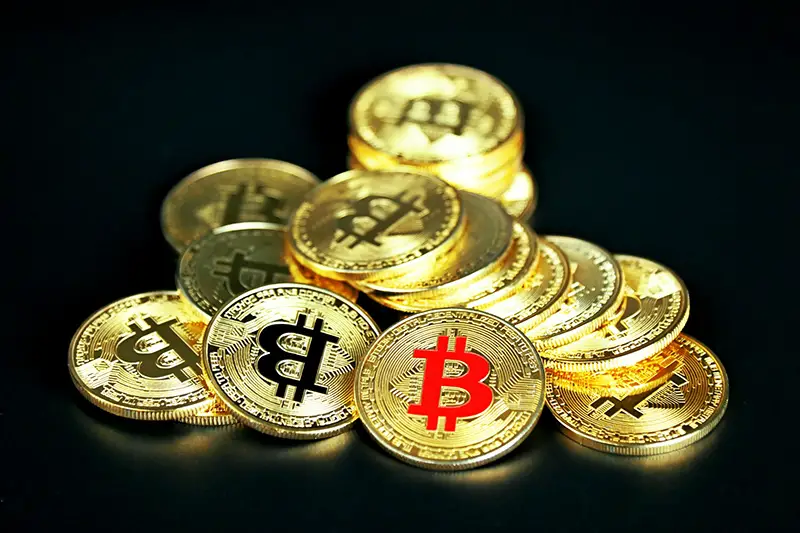 Cryptocurrency is a digital currency forte, managed and created through the modern encryption methodology, known as cryptography. It commonly does not exist in physical form. 
The digital currency records are in the form of a computerized database. Cryptocurrencies follow a decentralized control approach. Bitcoin, released in the year 2009, was the first decentralized Cryptocurrency. These days Bitcoin is the most eye-catchy investment. 
It has been capturing the attention of many investors. The current rise and fall have raised some questions, but still, Bitcoin is currently an enormous digital currency. 
How much is Cryptocurrency worth?
Cryptocurrency value depends on the day. Currently, over 18.5 million Bitcoins have been created. Most of the Bitcoins are yet to be released. Nowadays, 900 Bitcoins are released daily. Looking at the Bitcoin scarcity, it has an immense user appeal.
It has had an increasing appeal to people who question the value of the government-issued currency (fiat currency). Few examples of such currencies are the US dollar, Canadian dollar, and the Euro. Central bank-issued currencies have no limit, as they can create as much as they see fit.
Bitcoin has a hard limit as compared to fiat currency counterparts. Bitcoin market capital value is around $694,800,897,770.
Advantages of Bitcoin
Any financial authority does not regulate it. It is one of the greatest attributes of Bitcoin.
The community operates it.
Theoretically, Bitcoin cannot get confiscated as it is a digital asset.
It is convenient and frictionless to be received and sent.
Bitcoin acquired sales are usually discreet.
There are no banking fees.
Wider accessibility.
There is user autonomy maintained.
There is a low transaction sum for international payments.
How to Invest in Cryptocurrency?
Cryptocurrency is not like other investments. It is created and accessed by a digital code. Blockchain (ledger) is where all the transactions take place.  
Bitcoin transactions happen over the internet. It is open-source and can be monitored by the public. It is a pure form of electronic cash. To pay or exchange Bitcoins, you need to send a signed message for transferring ownership to the receiver's public key. An important second private key locks Bitcoins.  
To manage bitcoin transactions, you can take the help of various crypto trading platforms. Take the help of the internet to find a suitable platform, search for country-specific terms on the internet. If you are looking for a crypto platform in Canada, just search for Buy Bitcoin Canada, and it will list down all the options. You can then check websites, reviews, and feedback and decide for yourself.
To access Bitcoin, you need to keep track of your public and private keys. Keys are the digital code required to access your Bitcoin. Blockchain is essentially the backbone of Bitcoin. No one has control of the currency. It is all users collectively. As the Bitcoin network widens, it will get more secure. All around the world, computers are constantly fact-checking ledgers. Whenever Bitcoin has got exchanged, it is validated if the transaction is genuine.  
You hold Bitcoin in a digital wallet. The wallet stores your keys. There are two types of wallets. The hot wallet is where you store your Bitcoins online, and cold wallets are physical hardware devices. It is always better to store your Bitcoins in a cold wallet, as they can get stolen from a hot wallet. Physical Bitcoin wallet is the safer option, as it cannot get hacked.
Potential for Cryptocurrency Investors
Supposedly you had invested $1000 a year back; it would amount up to $8,816 today. Bitcoin and other Cryptocurrencies are highly volatile; the approach towards such digital currency must be with caution and a clear portfolio view. 
Bitcoin has staggering returns. If considered as an asset for over ten years, it has been performing well. Despite having substantial overall gains, it is explosively volatile.
For an investor, they must be ready for some ups and downs. 
Bitcoin results in greater portfolio diversification. There is no correlation between other assets and Bitcoin.
Is Cryptocurrency Safe?
Cryptocurrency is a good investment if you want to gain direct exposure to the digital market. There are few risks present in the crypto market, not predominant in financial markets. Exchanges in the digital market are prone to criminal activities and hacks. There are many Blockchain projects, the completion is tough.
Cryptocurrencies are cutting-edge technologies and are still getting developed. It is much of an early-stage investment. Investors should think of it as venture capitalist outcomes. The digital market industry is growing stronger each day, and it has financial infrastructures also getting built. This is helping the investors and professionals with the much-needed tools to safeguard and manage their Cryptocurrencies and assets. 
Gigantic financial platforms are making it easier to purchase Cryptocurrencies. It clearly shows the potential of the crypto market. Inspired by such companies, there is a growing number of individual investors too. Companies believe that the digital market industry is constantly growing, innovating, and investing in Cryptocurrency is safe.
Is Cryptocurrency a quality long-term investment?
Crypto assets value ultimately depends on whether they will achieve extensive adoption. Bitcoin, for many, is financing, near to gold. It is a scarce asset that can increase in value as other fiat currencies depreciate. A report by UBS bank stated that more institutions are buying Cryptocurrency.
Many believe that Bitcoin could gain extensive use as a digital form of cash. It has the prospective to become the first truly global currency. All Cryptocurrencies can disrupt massive industries and emerge as an entirely new market. Bitcoin investors are highly likely to be richly awarded in the years to come. 
Conclusion
Many people nowadays are interested in Bitcoin and other Cryptocurrencies. Bitcoin has seen an enormous increase in price over the last few months. The reason for such an increase in demand is because of increasing popularity among investors. Bitcoin's demand has surged, many investors are fascinated by Cryptocurrencies. 
If Bitcoins match your portfolio and you are ready to take the risk, Bitcoin is a good investment for you. If the trends and experts are to be believed, Bitcoin with other cryptocurrencies has a hopeful future. If you are worried about current uncertainty, you can wait and invest a little later. Keep an eye on the market and invest when you are certain and have patience, and it will turn out to be a smart investment. 
You may also like: The Pros and Cons of Investing in Bitcoin
Image source: Unsplash.com