Click here to get this post in PDF
Travelling for work, whether you're visiting clients for meetings or you're heading to a conference, can be very stressful. There's none of the fun of travelling for pleasure for romantic country getaways, but all the stress of airports, booking accommodation and navigating an unfamiliar place. Here are some top tips for making business trips less stressful.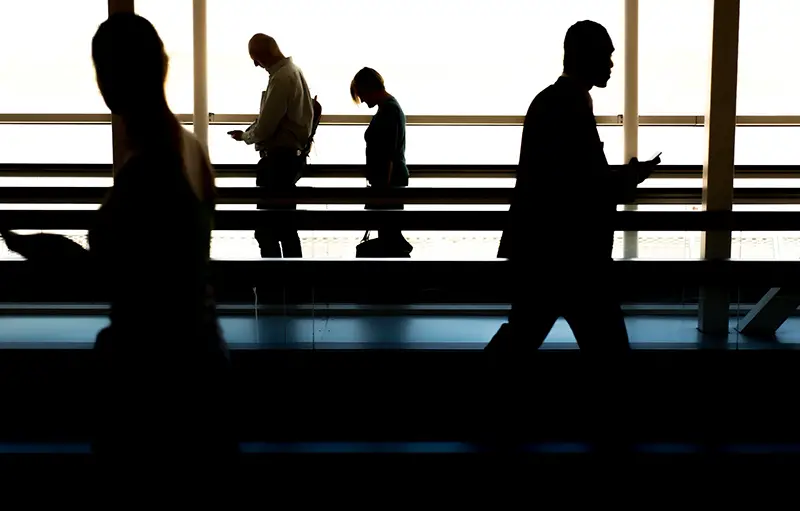 Travel Packing
If you have to take a flight for your business trip, try to pack into a carry on bag. If you don't have luggage that needs to go in the hold, you can save time by not needing to check a bag and not need to wait at the baggage carousel when you land. Instead, just get off the plane and go on your way. If you have corporate transportation ready to collect, you'll be on your way in no time.
If you travel for work frequently, keep a bag of essentials ready to go. Buy a set of travel toiletries and a spare toothbrush and keep a wash bag packed that you can just chuck into your suitcase and not worry about forgetting anything. You could also pack some equipment and other items that you know you will need, like spare phone chargers, business cards or laptop cables. 
Pack your suit in a plastic garment bag so it doesn't get wrinkled in your case. Remember to pack casual clothes for the evenings. Leave your electronics and liquids where you can get at them, to make the security queue quicker. 
The Hotel
Booking a hotel for work means you will need different amenities than if you were booking a hotel for a vacation. Lots of chain hotels have loyalty schemes that are handy for frequent business travellers. Look for hotels with offers that will help you, whether that's lower prices or faster WiFi. Look for hotels with offers that will help you, whether that's lower prices or faster WiFi. For example, if you're traveling to Atlanta, you can search for the best Atlanta hotels for extended stay because such hotels are often better equipped with essential amenities.
You'll probably need access to good WiFi. While WiFi is standard in all hotels, it's often slow. Look for high-speed internet or somewhere that offers rooms with a wired connection. 
Is there a safe in the room that is big enough for valuables like your laptop? If you're travelling for work, you need to know that you can lock away any company valuables before you leave your hotel room. 
Is there a hotel concierge? They will be able to suggest nearby laptop-friendly cafes if you need to get some work done before your meetings or make suggestions for a place for dinner where you won't feel awkward as a solo diner. 
A hotel with laundry facilities can be useful if you need to refresh your work clothes after being in your suitcase. If you need to be well-rested, see if the hotel offers different options for pillows, so you can select the best ones to be comfortable to help you sleep and arrive for meetings refreshed. 
What sort of food options are on-site? As a lone diner, you might feel less out of place in a hotel restaurant, especially if the hotel welcomes a lot of business travellers. 
You may also like: Why Fly Private? Top 6 Advantages for Business Travelers
Image Source: Pixabay.com