Click here to get this post in PDF
Beer tap handles at a bar or a restaurant can be an inspiration for customers willing to try a new beverage. If you want to draw visitors' attention to your products, ensure that your beer tap handles are perfect. 
Fortunately, you can do just that by following these five simple steps:
1. Make your brand logo clear and visible
The beer tap handle is a great way to introduce customers to the establishment, tell them about the range of drinks and stimulate their interest to try new beverages. 
Ensure that the logo is easily recognizable even from a distance. For example, visitors should understand what is depicted on a tap handle, even in the darker mood lighting of a bar.
Blank tap handles are the option that can help you create highly legible designs that will be appreciated by everyone.
Among all the companies doing this work, we recommend Xpress Tap Handles.
The manufacturer has been on the market for several years and has completed over 2,000 orders throughout North America. Here you will be offered high quality and comfortable blank tap handles with an original design.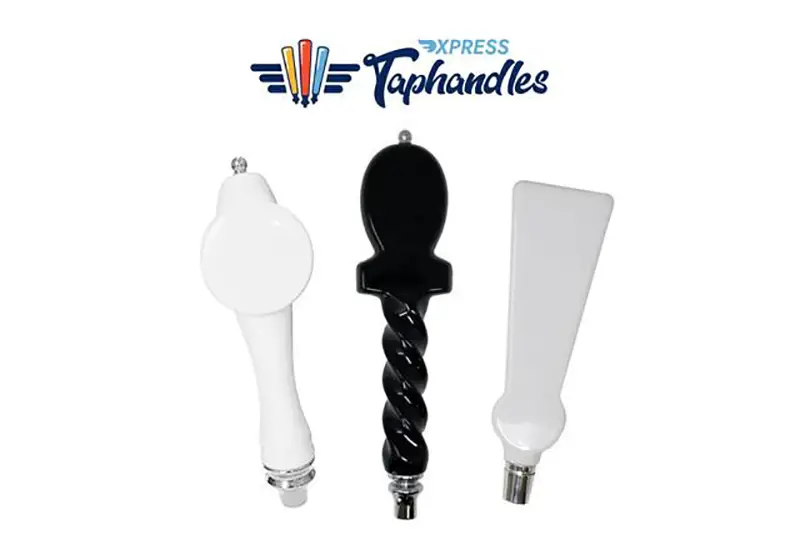 2. Use bright contrasting colors
They will also make the name of a drink or slogan easily legible.
In addition, bright colors immediately attract our attention, so customers are more likely to try the product with a more expressive design.
Xpress Tap Handle prints the logo with permanent UV ink, so the bar visitors will be interested to try what you offer them.
3. Opt for a unique custom shape
It's another cool way to attract customers' attention.
In addition to the standard rectangular and oval shapes, you can order blank tap handles with a round top, paddle-shaped, spiral-, or drop-shaped, etc.
4. Stay consistent with your brand
Consider that the first three paragraphs from the list must match and complement the look of the bar interior.
Take into account the style of the establishment, the colors and the materials which are the most visually present. This helps to pick up the beer tap handles that will fit into the interior and place the necessary accents.
5. Avoid sacrificing functionality
Beer tap handles should be not only aesthetic but also durable.
Do not make them too thin, and make sure they are not too top-heavy.
Now you know all about beer tap handles and where you can order quality and stylish products for your bar. So do not waste time, and hurry up to decorate your space!
You may also like: 6 Ways to Improve Customer Experience in Your Bar