Click here to get this post in PDF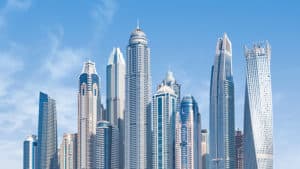 Since the year 2014, property prices have somewhat grown less in Dubai. With the speed of development occurring in Dubai, it has become a center of attraction for many audiences around the world. This attraction has led to a great amount of property investment in the country.
As per LuxuryProperty.com – Dubai Luxurybrokerage house, even at the beginning of the year 2018, Dubai has witnessed a large investment in the property at the start till now. Certain target communities are purchasing the property while others are observed to enjoy Dubai by renting flats and bungalows. It won't be wrong to say that this is the best time to buy properties in Dubai. Whether you own a property or rent it, Dubai property investment sector is getting benefitted in both the cases.
But before purchasing a property one must keep in mind to choose the right mortgage plan which will also be affordable and help you save some money as well.
HOME LOAN
Dealers prefer clients who have a continuous cash flow. This will not only be beneficial for the client but for the dealers as well. The cash flow can be in the form of business or salary. This will save you from the stress of not being able to pay your mortgage on time.
DOCUMENTS REQUIREMENT
To purchase the property in Dubai, clients must keep their important documents along with them during the deal. Valid passport and visa, valid Emirates ID card and residence are required documents. With these, a client's financial bank statement and at least six months' salary slips should also be provided to the dealer as a certificate of purchasing eligibility.
Those who run their own business will also provide their bank and fiscal year financial statements. Banks offer different mortgage plans for businessmen.
CHOOSE YOUR HOME LOAN
While choosing your mortgage plans following important points should be kept in mind.
1.    Your rate on which you are purchasing the property and whether it is fixed or variable.
2.    Are there going to be any changes in the rate in the future, if yes, then how much and its effective time.
3.    Life and property insurance.
4.    Will you be able to make overpayments, if yes, then how much. If you overpay what will be after effect and then what will be your monthly payment.
Mortgage Source platform can help you look for the right loan plan over the internet and will save you from hassle.
TAKE SUGGESTIONS
If you are new in this market then you must discuss your plans in your trustworthy circle who especially those who have utilized mortgage plans. They can guide and help you throughout the process.
FEE
You must keep in mind that you will have to pay a little more than you have in mind in the form of different fee structures. For example, property registration fee ( 4% of what your property cost), agent fee (can be 2% or more), processing fee (up to 1% of the loan), value fee and Oqood fee.
You may also like: All You Need to Know About Serviced Apartments in Dubai