Click here to get this post in PDF
Thinking of a creative way to present your product or service? Make a slideshow showing your successful cases, works, and your clients' feedback. Such a solution would also serve as a clever way to showcase a new business idea to your colleagues, business partners, and sponsors. Besides, a slideshow is an interactive way to present a photographer's or designer's portfolio. But whether you are making your slideshow for a business presentation or a photography gig, you need a proper program for the job. 
This review will inspect all the must-have features professionals look for in their slideshow maker. We will also look at the three software we deem to be the most efficient slideshow makers in 2022.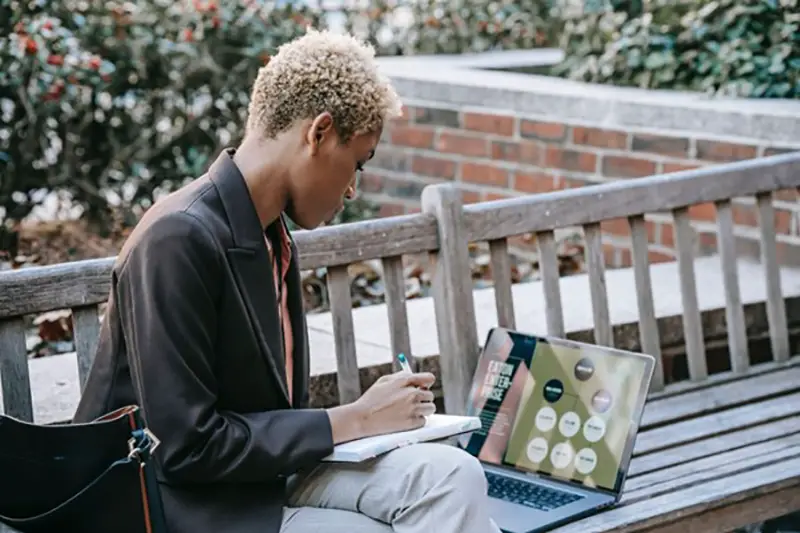 Key Features to Look For 
Let's begin with the characteristics a professional slideshow maker should feature to become a reliable assistant in your business and creative affairs.
1. Timeline with many layers. A practical slideshow maker should allow you to overlay your media and decor and organize them on separate tracks. This way, all the components of your slideshow will be within reach, and it'll be easier for you to manipulate them at any stage of your editing process. 
2. Support of various formats and file types. The professional software for slideshows should be compatible with different media files – images, videos, and audio. That will allow you to make your slideshow more engaging and replete using no supplemental programs. 
3. Multifunctional sound editing tool. A slideshow software with a well-featured audio waves tool will allow you to mute your video, make it louder or quieter, add audio points, accompany your clip with music, and record voice overs. Some programs will even have a built-in library of soundtracks you can use in your project for free. 
4. Inclusive export options. A professional slideshow creator must allow you to convert your projects into diverse formats – from common ones like MP4, MOV, and AVI to lesser known but on-demanded from time to time like MKV, ASF, and 3GP.
5. Slideshow templates. If you want to optimize your work and cut down the time required for making a slideshow, you will highly appreciate it if the software has a collection of thematic slideshow templates. You will only need to choose a suitable one and fill it with your media files to get a complete ready-to-share project. 
Watch out for the features we have listed while you are choosing your go-to slideshow maker, and the editor you end up with will save you hours and become an irreplaceable assistant in your business. To give you a hand in your search, we have chosen 3 slideshow programs that comply with all the requirements listed above. Check them out and see if you can find your perfect match among them.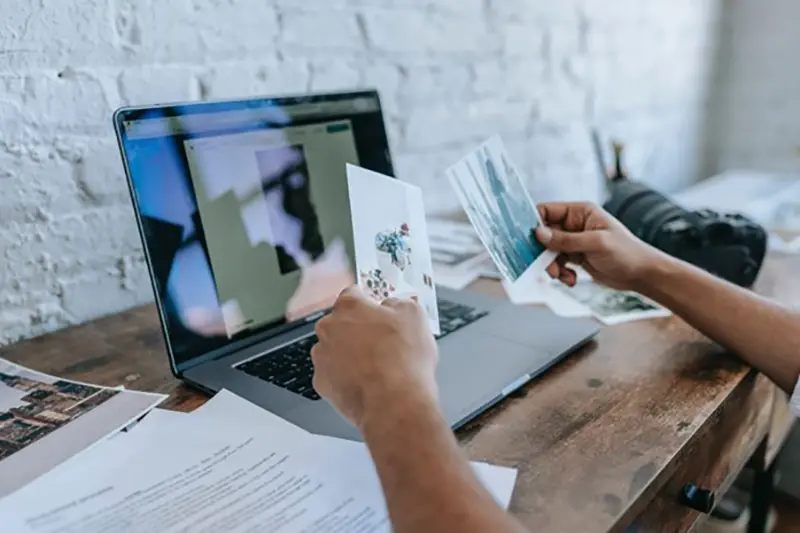 SmartSHOW 3D
SmartSHOW 3D is the first slideshow maker on our list, since it fulfills the needs of users with any skill level and request – whether they need a video for a special event, work, studies, or whatever else. Using this program, you can make a professional-looking slideshow from scratch or upload your video files, photos, and audio into one of the 200+ pre-made templates and have the software generate your slideshow. 
The program features a multilayer timeline, a storyboard with convenient previews, and a powerful sound waves tool with a library of 200+ royalty-free soundtracks. Also, it is packed with artistic elements: 400+ effects and transitions, tons of custom animations, title cards, and collage templates. Besides, SmartSHOW 3D supports dozens of export formats for playing your slideshow on smartphones, TVs, PCs, and game consoles and sharing your projects on social media platforms like Facebook, YouTube, and Vimeo. Thus, with this professional slideshow software, you will make a video for any purpose, occasion, and screen.  
PTE AV Studio
PTE AV Studio is a younger sibling of the award-winning PicturesToExe program. Thanks to GPU acceleration, it allows users to combine pictures, videos, and audio files quickly and easily. In addition, its multi-track timeline lets you break down the editing process into stages and simplify it. Meanwhile, the handy photo, video, and audio tools can help you level up your slideshow's aspects. 
The software also offers an inclusive library of 100+ effects and templates, a DIY animation module, and tons of masks, filters, and text styles to jazz up your project and make it more engaging. Finally, the editor features a high-resolution preview and lets you export your slideshow in popular formats like MP4 and AVI. The downside to this program is that it requires a high-end computer to function well and might get some inexperienced users overwhelmed. Besides, both of its plans are pretty expensive. 
CyberLink MediaShow
CyberLink MediaShow is a beginner-friendly slideshow maker and a true old-timer of the industry. Thanks to its convenient organisation tools, it lets users make slideshows, stop-screens, and even movies. Among the most outstanding features of the software are its uncomplicated interface, facial recognition & tagging system, integration with Facebook albums, and photo editing module. However, features like multilayer editing and precise audio setting are unavailable in CyberLink MediaShow. Also, the collection of built-in artistic elements is pretty modest, and you don't get the chance to customize the in-program animation effects.
CyberLink MediaShow is a reliable slideshow maker if you don't plan to make extravagant videos or professional projects for creative industries like videography, photography, and design. Still, some casual users might get discouraged with the program's cost for value. 
Conclusion
These were the 3 best professional slideshow software we think are worthy of your attention. All of them are compatible with new and old versions of Windows and have free trials so that you can get a better feel of them. Want to explore some alternative options? Check out more professional slideshow makers that might get your product and service presentation to another level. 
You may also like: 10 Best Online Video Editing Platforms
Image source: Pexels.com