Click here to get this post in PDF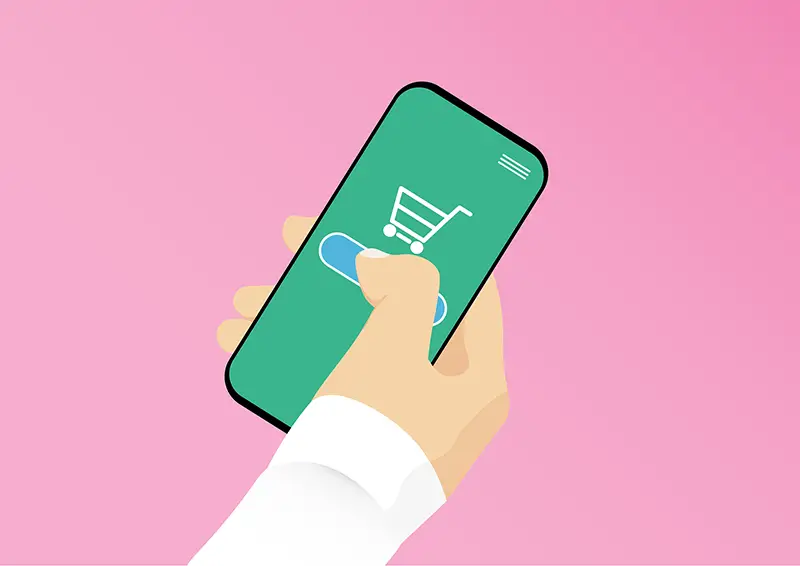 In 2022, one of the imperatives in eCommerce is to secure your users a chance to browse and buy your products on the go, a.k.a. via their smartphones. After all, according to Statista, mobile apps generated almost $693 billion in 2021 in revenue for businesses. And that number is only expected to grow, climbing to $923 billion in 2023! But every popular thing is bound to attack those looking to illegally profit from it. In the case of mobile commerce apps, cyberattacks are a big possibility, so securing yourself with managed services is a must.
Businesses that fail to secure against criminal activities make sensitive and private information from their users vulnerable to attack. Your user puts trust in you by exchanging data with you, and they won't appreciate being exposed to malicious activity.
So if you don't want your brand's trustworthiness to take a hit, as well as your revenue, find out how you can secure your mobile commerce application.
What Exactly is Mobile App Security?
Before we get into the intricacies of the steps you can take to shield your business and users from harm, we will remind ourselves what mobile app security is.
Mobile application security is a bundle of measures you undertake to make sure your mobile app is safe from malicious activity. That encompasses these points:
The elements and functionality you add for security before the launch of the application
The measures you take to make your app compliant with legal and security regulations
Ongoing maintenance and testing to make your app secure
Problem-solving steps for security issues that pop up along the way
One of the things you can also do is educate your staff on security issues. One 2021 report found that 97% of organizations face mobile cyberattacks, and 46% of staff members downloaded a minimum of one unsecure app!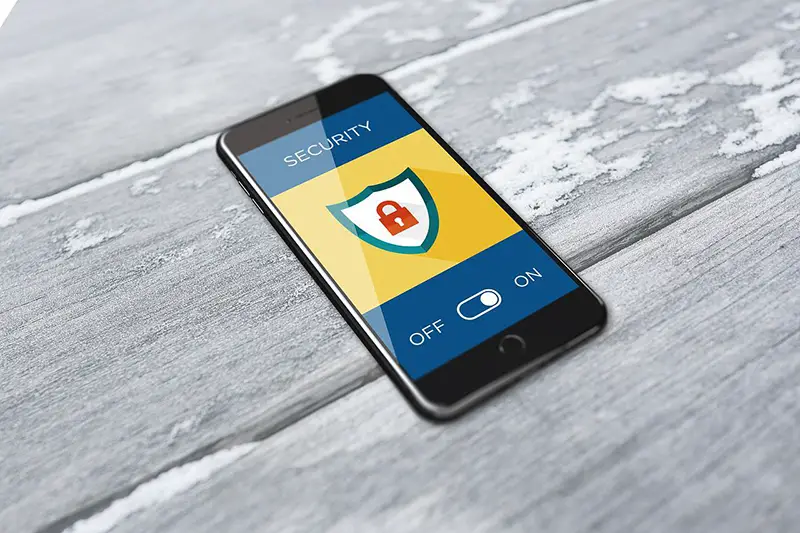 Which Security Issues Happen the Most Often?
Some of the most common problems your eCommerce business may face are leaks of personal information of users, business data, infrastructure exposure, scams, problems with regulations, etc.
Information Leaks
Is your firewall as solid as concrete? Well, not literally, but is it full-proof? One research shows that in 2017 a record-breaking number of data leaks took place. And just a year later, another record was shattered regarding the amount of records exposed. Yes, the numbers did dip in the following year, but not enough for data leaks not to be considered a big risk factor.
Exposed Infrastructure
If you are not looking after your API integration well enough, then user data storage and server-level security can be at risk. And you would be surprised to find out how many popular websites have had their infrastructure exposed. From Facebook to Yahoo, internet giants were faced with compromised data.
Threat of Malicious Code
The majority of us these days download our apps from Google Play Store and Apple Store. Both entities have worked hard to ensure there are strict rules app developers follow in order to list applications on their stores. But, there still are users who look elsewhere when downloading their applications.
And most of these third-party sources of apps pose a major threat. If a user downloads an unsecure app, they are an open target waiting to be exploited. The internet is riddled with copies of popular apps that contain malicious code. This code targets the user and their data once they download the application.
Scam Attempts
Criminals love web apps and websites that rely on financial transactions. So if you're running an eCommerce business, you'll need to pay special attention to fraud and scam attempts, as they are constantly lurking as a threat. Unsurprisingly, online scams have gone through the roof recently.
Problems with Regulations
The regulations in place for mobile security are a must-follow for all eCommerce apps. The legal framework in place is made to protect users from:
Phishing
Identity theft
Personal data breaches
Misrepresentation
Extortion
And much more.
Best Tips for Securing Your Mobile Commerce Application
Now that you've got the gist of the most common security threats that lurk on the web, you can check out the best way to protect your users, staff, and business.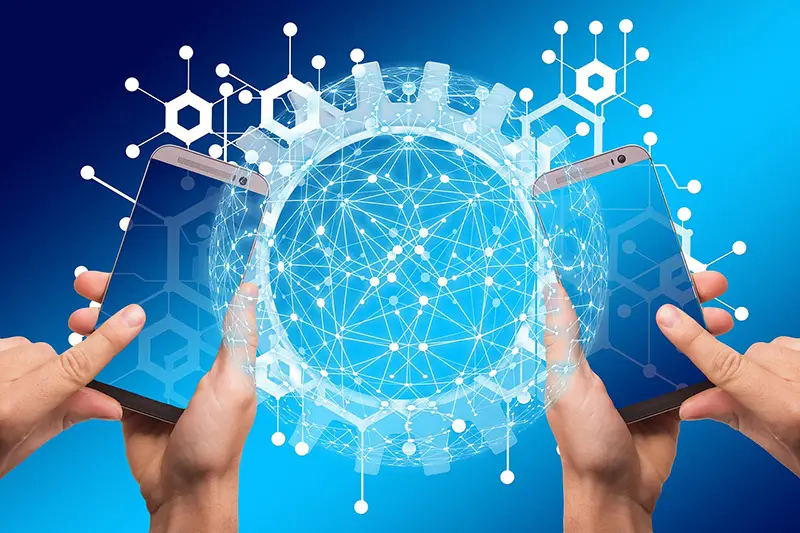 The outlined tips below are great to implement before and after you launch your mobile application.
Train Your Staff
Educate your employees on the threats that mobile applications can face. The more they know, they are less likely to fall prey to the malicious attempts of cybercriminals. If you're still feeling uneasy about the state of your app and its security, you can always outsource one of many successful companies that deal with this issue and offer managed services.
Download from a Source You Trust
We've already mentioned copies that third-party developers make to offer on fishy app stores. If a hacker gets a hold of your user's data, that user will point the finger at you. Be it your fault or not. In that case, you should better be safe than sorry and clearly state somewhere on your website and app that you recommend that they download solely from safe sources. When you're at it, list those sources on your website and app.
Work on Your Back End
The back end is the backbone of your app's functionality and it's the place where the database is found. It's a seriously weak point of your business if not properly protected. Rigorous security must be in place to make sure the data is safe. If you don't implement authentication requirements and firewalls, the user data you store in the database will be an easy grab for hackers. And this isn't a one-time task – you need to continuously maintain your database.
Implement Mobile Encryption Policies
Mobile encryption policies make sure that your data is encrypted when you deem it important. For instance, an SSL encrypts the information that moves across a network, but it won't keep safe the information found in the database. And vice versa – encrypting parts of the database doesn't secure the travel routes across the network.
So what you need are detailed encryption policies that address and encompass all of these data security issues and procedures.
Final Thoughts
In the end, all of the tips above are in vain if you don't continuously test and retest your mobile commerce app or have managed services do so for you.
Expert app developers perform meticulous penetration tests, like white and black box testing, two times a year. These simulations of cyber attacks help you spot porous parts in your firewall, unencrypted passwords, and a myriad of other security issues.
Since mobile phone use climbs by the day, having a secure mobile app should be on the top of your list. To prevent hackers from ruining your chances of growth, implement these tips above and keep on researching this topic, as it expands and changes often.
You may also like: 4 Elements of Design That Can Increase the Security of Your App
Image source: Pixabay.com