Click here to get this post in PDF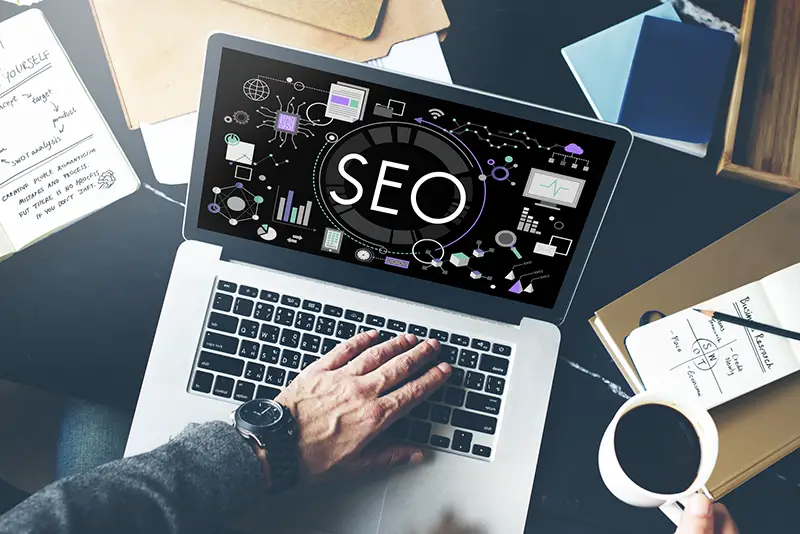 As the digital landscape evolves, so do the methods and techniques to optimise your online presence. In 2023, businesses must stay up-to-date with the latest practices for organic search engine optimisation (SEO) to remain competitive in the British market. This article will outline some of the best practices for link-building, on-site optimisation, DIY SEO, and the benefits of hiring an SEO consultant. We'll also discuss the impact of press releases, consistent blog posting, and garnering top-notch customer reviews on your Google ranking, according to the experiences shared by SEO consultant Paul Hoda, a freelancer based in London, UK.
Link-Building Strategies
Guest blogging: Reach out to reputable websites within your industry and offer to create valuable content for their audience. This not only expands your reach but also helps you obtain high-quality backlinks.
Skyscraper technique: Identify popular, link-worthy content within your niche, create an improved version, and then reach out to websites linking to the original piece to request that they link to your updated content instead.
Influencer partnerships: Collaborate with industry influencers to create mutually beneficial content. This can help you gain access to their audience and acquire authoritative backlinks.
On-Site Optimisation
Keyword research: Conduct thorough research to identify relevant keywords for your target audience. Ensure these keywords are naturally integrated into your content, meta tags, and headings.
Mobile-friendliness: With the majority of searches conducted on mobile devices, it's crucial to optimise your website for mobile users. Use a responsive design that can adjust to different screen sizes and gadgets.
Site speed: A fast-loading website is essential for a positive user experience and higher search rankings. Compress images, minify code, and use caching to improve your site's loading speed.
User experience (UX): Intuitive navigation, clear calls-to-action, and easy-to-read content contribute to an enhanced user experience. Prioritise UX to keep visitors engaged and improve your search rankings.
DIY SEO vs. Hiring an SEO Consultant
While there are many aspects of SEO that business owners can tackle independently, there comes a time when hiring an SEO expert or an SEO consultant becomes necessary. For example, if you're not experiencing the desired results from your SEO efforts or your industry is highly competitive, it may be time to consider hiring a freelance SEO consultant.
A skilled SEO consultant will have the expertise to identify issues and implement advanced strategies that may be beyond your capabilities. Additionally, they can keep you updated on the latest algorithm changes, ensuring your website remains optimised for search engines.
The Power of Press Releases
Distributing well-crafted press releases can help improve your online visibility and generate valuable backlinks. When your company has newsworthy information to share, draft a press release and submit it to reputable news outlets or industry-specific publications. This can result in increased brand exposure and help you build authority in your niche.
Consistent Blog Posting
Maintaining a regularly updated blog is an essential component of an effective SEO strategy. By consistently publishing informative, engaging content that addresses your target audience's needs and interests, you can establish yourself as an industry authority. This not only improves your search rankings but also increases the likelihood of other websites linking to your content.
Garnering High-Quality Customer Reviews
Positive customer reviews play a significant role in shaping your online reputation and can influence your search rankings. Encourage satisfied customers to leave reviews on platforms like Google My Business, Yelp, and Trustpilot. Responding promptly to positive and negative feedback demonstrates that you value your customers' opinions and are committed to exceptional service.
In conclusion, adopting these best practices for organic SEO in 2023 can greatly enhance your online presence and help you stay competitive in the British market. By focusing on effective link-building strategies, on-site optimisation, and knowing when to hire an SEO expert or consultant, you can ensure your website remains visible and relevant in search results.
Moreover, utilising press releases, consistently posting engaging content on your website's blog, and obtaining high-quality customer reviews can further boost your search engine rankings. By staying informed about the latest SEO trends and tailoring your approach to suit your target audience, you can maintain a strong online presence and attract more customers to your business.
Remember that SEO is an ongoing process that requires continuous effort and adaptation to stay ahead of the competition. With dedication, persistence, and the right strategies in place, your business can flourish in the ever-evolving digital landscape and enjoy the benefits of a well-executed organic SEO campaign.
By implementing these best practices and seeking the guidance of an SEO consultant when needed, your business will be well-equipped to navigate the challenges of online marketing in 2023 and beyond. In the competitive British market, staying ahead in the SEO game is crucial for long-term success and growth. Make the most of these strategies to maximise your online potential and secure a bright future for your business.
You may also like: How to Approach SEO for Start-ups
Image source: Depositphotos.com