Click here to get this post in PDF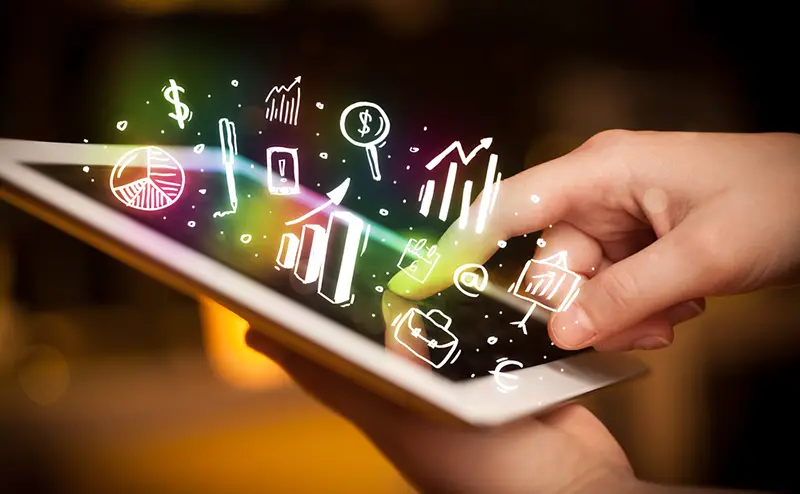 The presence of high-quality do-follow backlinks is essential for improving your website positions in SERP. However, getting them organically may be challenging and will take a lot of time. In this case, using the special software for link building may be effective and what's more, it will help you to grow your backlink base seamlessly. In this article, we will overview five applications that are suitable for this task. 
The Link Building Creation Process Features
Why are links needed and what do they mean for rankings? There is something common with the Instagram algorithm. For instance, the more social media subscribers, the more often the user page appears in the recommendations. Approximately the same happens with your site. Only instead of subscribers, there will be backlinks from other resources.
Simply put, you leave a link to your site on other resources with contextual materials (press-release, infographic, blog post, and so on). Thus, the audience of that resource may pay attention to your site and you will get some traffic.
It is logical that to increase sales, you need to choose such sites with which your target audience will coincide. It all sounds simple, right?
But to get significant results in terms of traffic increase and sales boost, you need to repeat this with hundreds of sites. Moreover, you need to do everything right in order not to get penalized by Google because of the sharp increase in your backlinks base. Is there a simple way out of the situation?
One of the easiest but most effective ways to level up your backlinks is to use specialized software. Often, link-building software works on link wheel systems with auto auctions. These are ideal conditions for beginners. But which software will deliver results and pay back the cost? Below you will find the top products that meet these criteria.
Top Link Building Software
With so many tools available on the market, it can be very difficult to make the right choice. Below you will get acquainted with link building software that is worthy of your attention in 2022. Almost all products are suitable for beginners and offer maximum process automation.
HyperChecker
Price: 7-day free trial and three tariff plans available (25 dollars per month for Basic, 50 dollars per month for Medium,  and 100 dollars per month for Pro).
HyperChecker.net is a powerful tool that can be used to help you track your website's backlinks. Backlink monitoring tool  allows you to set alerts so that you are immediately notified if any of your backlinks go offline. This can be used to help you keep track of the performance of your backlinks and ensure that they are working as they should.
This is the best option for most users, as it gives you complete control over the backlinks that you are monitoring and ensures that you are immediately notified if anything changes.
Pros
Each link has a wealth of information. This includes indexation, status code, anchor text and other
It's affordable for what it does compared to its competitors
Integration with Ahrefs API
It's easy to use, but you'll need to know how to use the tools that are provided in order to get the most out of it.
Added additional tools for SEO (check meta tags, DMCA status, canonical tags)
Cons
Notifications about the end of the paid period do not come to the mail.
ScrapeBox
Price: $197 dollars or $97 dollars due to discounts.
This software has features for link building as well as monitoring competitors' links. That is, you can get the link profile of your competitors so that you can understand what you should also pay attention to.
The main function of this link-building software is getting mass links, and what's more, you will be able to find links that match your keywords. Also, with the help of this product, you can not only collect ordinary URLs but also proxies.
Pros
Lots of link-building tools.
Reliable URL and proxy checking.
The ability to get a link profile of competitors.
Cons
The user interface looks old-fashioned. Some features may require tutorials to operate.
Screaming Frog SEO Spider
Price: Free version, the annual cost for more functions is £149.
With this software, you can get a complete picture of your site's ranking and everything related to SEO. This product can replace an SEO specialist for owners of small sites. The product allows you to get information on how each link affects the rating.  This will help to optimize the link-building process.
The product is available in both free and paid access. Even in the free version, you can find broken links and get a report. But the paid link building software version opens up more possibilities and automatic processes.
Pros
The product will give a complete impression of what is happening with your site.
You may use it even if your site is still in unpublished mode.
The ability to sync with third-party applications like Google Analytics.
Cons
It may take time for users to understand the interface and features of the software.
The set of features in the free version is limited. To achieve quick results, you should use the paid version of the product.
GSA
Price: 97 dollars and a demo version for free.
If you are looking for the best SEO link-building software that will allow you to get high-quality links, then this is what you need. The user needs to do few actions, after which the program will do everything by itself. That is, the software is capable of sending a site to thousands of search engines.
It is also possible to find proxies, test, and keep them updated. Some sites may have requirements for posting backlinks. But all this is easy and fast with this product. To increase the effectiveness of the GSA program, turn your attention to an SEO backlink agency. This will help to achieve great results in a short time.
Pros
Automated processes are ideal for beginners.
Weekly software updates.
The ability to get quality links for your site.
Cons
There are no visible flaws that can cause inconvenience in use or not bring real results.
LinkAssistant
Price: There is a free version, and two paid packages available (99 dollars per year for Professional and 199 dollars per year for Enterprise subscription).
This SEO link-building software has a decent arsenal of features that will help your website get traffic. Ease of use and the emergence of new features are a clear advantage of this software. Automatic creation of category partner base, rating monitoring, competitor tracking, link, and email management are just some of what this software offers.
This tool is only part of the SEO PowerSuite package, but if you are only interested in link building, then this part will be enough. This developer's software is a good arsenal for reloading your site's SEO.
Pros
The ability to monitor the rating instantly.
Easy to use the software, it is suitable for newbies.
The ability to get real results in a short period using the program.
Cons
The lack of a cloud system, which does not allow using the product on all devices.
Magic Submitter
Price: $ 4.95 for the first month of use.
This software solution offers real results at an affordable price. It is possible to say that it is an almost free link-building software. The backlinks provided are of good quality and have a high Page Rank. Within the framework of the program, you can sort the desired links based on various categories.
This allows you not to harm the SEO but get traffic. Indexing of links will happen automatically. This is ideal for those who are just starting their way in this area.
Pros
Real results in a short time of use.
A good arsenal of software functions.
Availability of support service with quick response.
Availability of a free trial version for 30 days, which is enough not only to get acquainted with the program but also to get the first results.
Cons
The product isn't the best choice for SEO in the long run, however, is good for the first good results.
Backlinks can become unprofitable after some time.
The Bottom Line
Buying link-building software is always more profitable than hiring an SEO specialist. By the way, most specialists use all these programs. Therefore, if you devote a little of your time to training, you will be able to cope with a link-building strategy on your own achieving a high SERP position, traffic, and sales increase.
Also read: How Busy Small Business Owners Can Drive Traffic to Their Website – Effective SEO Explained
Image source: Shutterstock.com