Click here to get this post in PDF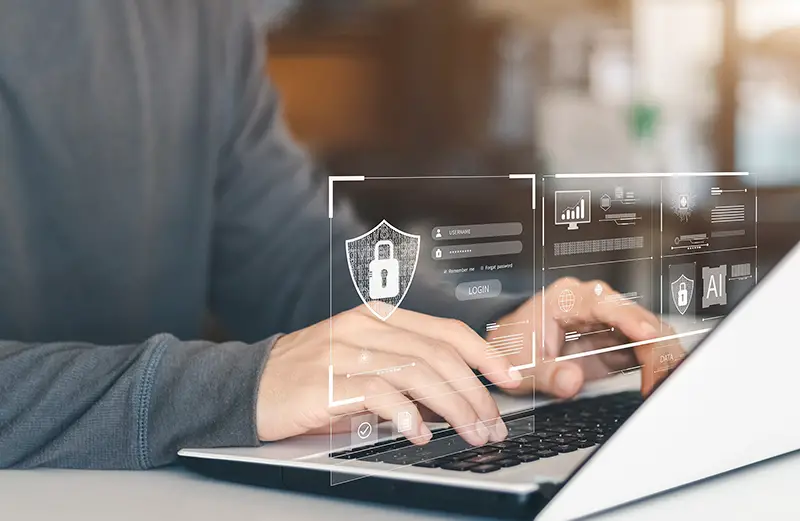 Remote working or digital nomadism as it is more fashionably called has become the norm rather than the exception it may have been 15 years ago. In the wake of the Covid-19 pandemic more and more people have turned to remote working as part of organizations or by venturing out on their own and becoming independent contractors. 
Cyber security is a concern for everyone who works on their computer or everyone who even uses a computer so here are some best practices when it comes to cyber security for remote workers. 
Utilize VPN (You Need It More Than You Think)
When logging in to your VPN, make sure that the security features you're using are the most up-to-date and effective. If your company uses a VPN to protect its data, it should be using also multi factor authentication. Without it, your data (and identity) could be compromised resulting in financial loss and other consequences. When accessing your Citrix VPN, make sure that Citrix Multi Factor Authentication is enabled to securely access your corporate network.
When you are using your employer's log-in details on your computer or accessing any manner of sensitive data, use a VPN or virtual private network. A VPN is especially important if you utilize a public internet connection or work in coffee shops or different countries. VPNs also allow data encryption to take place, making it harder for a hacker to access the data you are sharing. Wherever possible use your own Wi-Fi or switch to a mobile internet hotspot as that is still safer than using a public connection. 
The Science of Passwords 
Coming up with tricky, hard-to-guess passwords is just as essential today as it has ever been. In fact, steering clear of default passwords or ones that can be guessed easily is part of the pci compliance checklist which stands for the payment card industry data security standard and has 12 steps to ensure businesses and organizations are using cyber security best practices in their day-to-day dealings. 
Use a lengthy password that is utterly impersonal and has a mixture of numbers, letters (both upper and lower case), symbols, and characters. Always keep your Wi-Fi connection password protected as well and do a routine checkup of your Google and other email accounts regarding surprise unauthorized log-in attempts. 
Always Use Multi-Factor Authentication 
Whether it is your email or a log-in on a platform you use, always use multi-factor authentication such as backing up through not just passwords but also phone codes, prompts, and security keys. A great practice is to always set up backup phone numbers and email addresses so you can regain access to your account should something happen. Most experts say that multi-factor authentication is quite powerful and can prevent most attacks although hackers are continuously working on new viruses and Trojan horses that can bypass firewalls. 
Don't Be a Victim Of Phishing 
Phishing is still a leading tactic that is used by hackers to gain access to accounts and financial information. Phishing attacks have increased since Covid-19 because they are made to look like important health-related educational material which prompts users to click on spam emails. As a remote worker, you are constantly juggling work emails and correspondence so it is possible to misinterpret the intention of a certain email and become the victim of a phishing attack. Have an antivirus set up that connects to your email accounts as well and always set aside a separate time for replying and perusing through all your emails, so you aren't making a serious mistake clicking a malware-infected one, just because you're in a hurry. 
You may also like: Best Practices for Remote Access
Image source: Shutterstock.com