Click here to get this post in PDF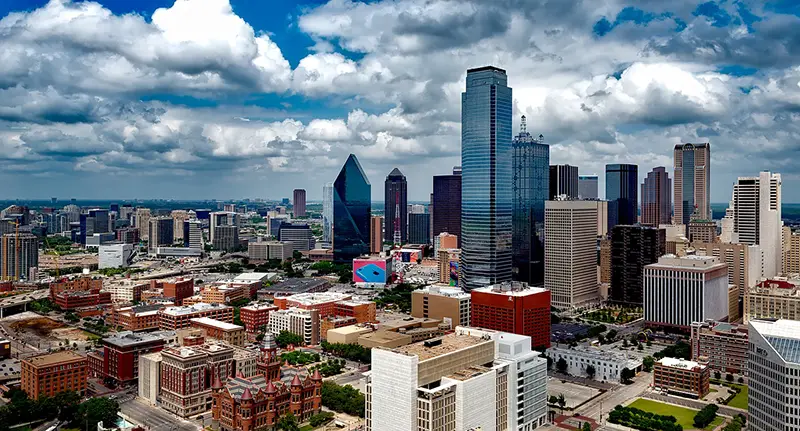 If you are looking for some good business opportunities then you may need to look out of state. Some states have high taxes or too many regulations that make it difficult to get started in our own business. Or, there are economic factors that make it too big a challenge to make a profit. Such as a depressed economy.
If you are looking for an opportunity, then Texas should be high on the list of places to look. The economy is very strong, there are many industries in which to operate and the taxes are favorable for small businesses. The infrastructure is ready for business so you can expect plenty of services like Texas Couriers to work with other companies easily and efficiently.
In this article, I will give you some ideas on some of the best business opportunities that you could get started with in Texas.
1 – Construction
When business is booming across multiple industries, there is always one that ties it all together. Construction is always a great business opportunity as expanding businesses need to have construction done. And when everybody is making money then there is a need for houses to be built or renovated so there is even more opportunity there.
No matter how big or small you want your business to be, there is going to be enough work for you to get started.
2 – Recycling center
All over the world, there is a big push to reduce our carbon footprint. This means that recycling is currently a huge area in which expansion is all but guaranteed. Texas lags behind other states like California when it comes to recycling. As they enact more regulations, then there will be more need for those businesses.
Even a scrap metal recycler is a great business idea as most metals can be recycled an infinite number of times. There is always scrap metal to be found from decommissioned public buildings to demolition sites.
3 – Mobile food truck
Think about how much construction is going on and what is needed at those sites. Then also think about how many new business complexes there are popping up because the economy is booming. The one thing they each need is quick access to food.
A mobile food truck at any of these sites would be a welcome site for the workers there. If you serve good food at a good price you are guaranteed to make a lot of money doing something you probably love to do.
4 – Hardware store
During the Gold Rush it's always a good idea to sell picks and shovels rather than hunt for gold yourself. Those were the people that made a fortune.
You can do the same thing by selling construction materials or DIY tools and things to people fixing up their properties. Sure, competition is fierce when you consider Home Depot has a corner on the market. But not everybody wants to take the time to go there because it is so big.
A small neighborhood hardware store can fill a need for a community and make quite a bit of money.
You may also like: Texas Mechanic's Lien & Preliminary Notices
Image source: Pixabay.com