Click here to get this post in PDF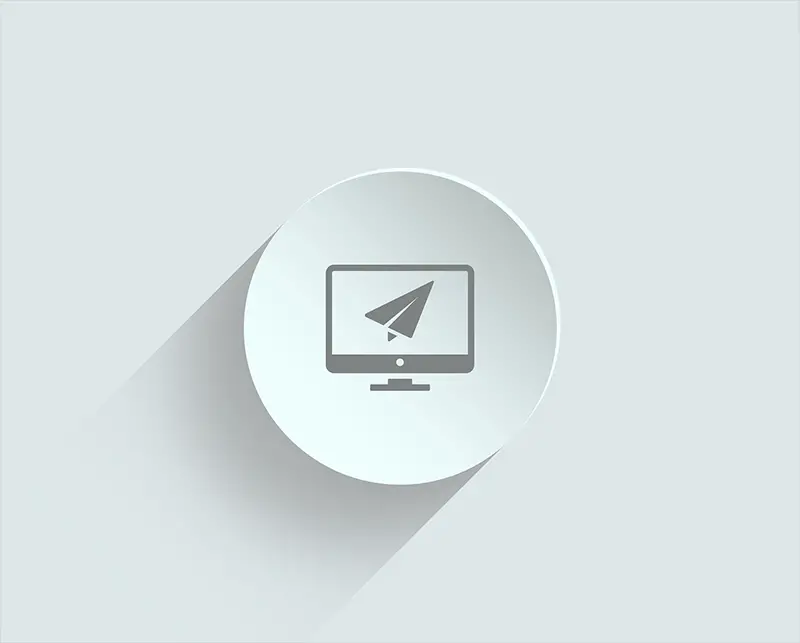 The two main goals of any digital marketing campaign are to drive traffic to a site and make visitors take action when there. Landing pages are standalone pages that are there for people to 'land' on when they click on a link in an advert or email and encourage them to leave their details or buy. Their primary purpose is to convert a visitor into a customer.
There are many landing page builder apps out there, some free, others paid. Not all offer great functionality or ease of use. You need something that is easy to customise without coding, has landing page templates, allows integration of calls to action, and provides analytics to track visitors. Here we review some of the best.
Best free apps:
1. Wix
Wix is widely used to create out-of-the-box websites with its user-friendly templates and straight-forward set-up, no coding knowledge required. It also has landing page templates; you can choose from over 30 designs. The intuitive drag-and-drop builder allows you to easily customise the colours, fonts, layout, and just about anything else – it's straightforward to get your page to look and function exactly the way you want.
The Wix website editor keeps things simple. Double-click text, and you can edit it right away, with formatting options in a pane right beside. Adding new items is easy too from the buttons on the left. The Add button opens a menu with options to add formatted text, icons, social media embeds, forms, and more. 
Wix Price: Free for a basic site with 500MB bandwidth/month; from $13/month for a combo account for 2GB bandwidth, no Wix ads, and a custom domain name.
2. Hubspot
This reputable software also has a landing page creator which sits alongside a number of other tools. They offer 13 free templates and hundreds of paid ones. A unique feature is the ability to link into the CRM and take advantage of Hubspot's full range of tools to personalise your landing page. If you are already using Hubspot, this is the option for you.
Hubspot price: $0 free plan; $50/month for Starter plan; $800/month for Professional plan; $3,200/month for Enterprise Plan.
3. Google Sites
For ease of use, Google Sites makes creating a simple landing page very straight-forward. The editor itself is very easy to use. The stock layout options make it easy to add nicely formatted text and images, and you can quickly embed any document, image, form, or other file from your Google Drive—just click the Drive button and you can browse everything.
There are several themes, but it isn't the most customisable solution on the market, the end results all have a similar look. You can customise the colours and typography of the themes, and the layout tools are good enough that you can build almost any landing page you need. It just may not be a hugely unique design.
Google Sites price: free
4. Mailchimp
Mailchimp is used primarily for email marketing, but it does also have a landing page builder which is great for collecting email newsletter sign-ups. There are 10 themes to choose from and the app uses a system of blocks for text, images, etc., which can be dragged around into position.  While it lacks some of the features of pure landing pages software it is a good low-price option, especially if you are already using it for email campaigns.
Mailchimp price: $0 for Free plan for 2,000 contacts and 10,000 emails a month; $10 for Grow plan; $199 for Pro plan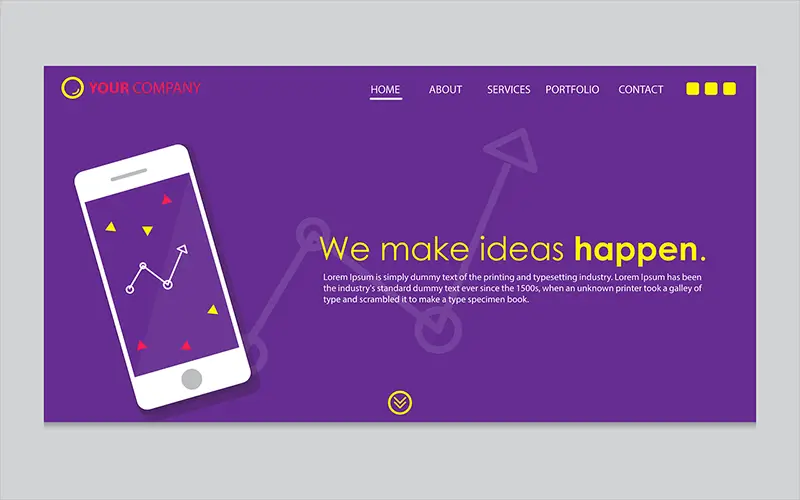 Best Paid Apps:
1. Unbounce
Unbounce is targeted at small business owners such as dentists and plumbers and is focused on conversion. The cost of it means you'll need to be making money from your leads. But it offers 101 templates to choose from, including industry-specific templates for restaurants, dentists, coaches, travel guides, and other small businesses.  Exhibition stand contractor Quadrant2Design have found that Unbounce really suits their business, Managing Director Alan Jenkins said 'We found that the templates on offer really suited our business needs, allowing us to create landing pages quickly and simply'.
The editor itself is one of the most powerful on the market. Unlike a lot of apps, you aren't forced to place your content in aligned boxes. You can drag and drop things anywhere you want. But where Unbounce really stands out is in its A/B testing and targeting tools. You can create multiple versions of your page from the Variant menu in the top toolbar. Unbounce will then test them against each other to see which one gets you the most conversions.
Unbounce Price: From $80/month for the launch plan, for up to 500 conversions, 20,000 monthly visitors, and one custom domain.
2. Leadpages
Leadpages offers a much more economical solution so if you are aiming to get a page up and running quickly and cheaply it's the one for you. It offers 156 templates and conversion rate boosters such as pop-ups and alert bars. It offers integrated payment options so is a great solution if you are looking to sell products on your landing page.
The simple-to-use editor allows you to add videos, images, forms, and even restaurant booking options. Pre-styled blocks of content are available for an about section or call to action.  But for A/B testing or integrations, you will need to buy the Pro plan.
Leadpages Price: $25/month for Standard Plan; $48/month for Pro Plan; $199/month for Advanced Plan.
3. Instapage
If you are looking to create several different landing pages for different products or markets, Instapage makes that very easy to do. Pages are built using different blocks for each section, and you can save them individually if you want to re-use them on another page. Instapage allows you to create landing pages very quickly, with over 200 customisable templates offering everything from email registration to app downloads.
They also offer a variety of options aimed at Google ads, Facebook ads, and retargeting ads. You can easily link the landing pages to these options and create custom landing pages to match the marketing campaigns you're running.   
Instapage price: $99/month for the Core Plan; Custom Quote for Enterprise
4. LandingI
LandingI is the ideal solution for a professional marketer with a variety of clients. They claim to offer "unlimited landing pages, unlimited custom domains, unlimited visitors, unlimited leads, and unlimited users" on all accounts. Over 4000 companies including Paypal, Sony Music, and Callpage use LandingI's software to power their landing pages.
There are hundreds of unique templates tailored to different industries and products. If you know some code you can really customise them to create a truly individual result. There's also lots of integration options, and plenty of analytics and A/B testing capabilities.
Ross Pike of Koreti, a web design agency, said 'We often use LandingI to create landing pages for clients, we've found it to be the most customisable app on the marketplace currently'. 
LandingI price: $29/month for Create; $49/month for Automate; $109/month for Agency; $185/month for White Label.
The best landing page app will depend on your business. If you are just starting out and lack both budget and coding expertise, Wix offers a simple but effective free solution. If you are an established business with paying clients, Unbounce can offer a good option. If you really know your stuff the LandingI is the choice for you.
About the Author 
Written by Caroline Grey, a Content Writer with a wide variety of experience across a number of different industry sectors.
You may also like: Creating a Better ServiceNow System with Custom Apps
Image source: Pixabay.com