Click here to get this post in PDF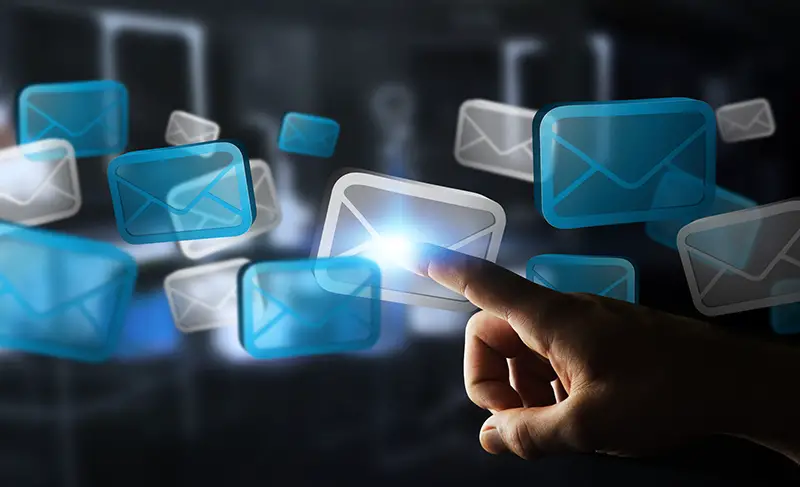 Are you a small business looking to optimize your process? Or a digital nomad? With the rise of technology, there are many tools that can help you streamline and boost productivity without the overhead of a traditional office. A virtual mailbox is one such tool that can make running your business more effective, secure, and convenient. Read on to find out more about this convenient service and the benefits it could bring you and your business.
What is a virtual mailbox?
A virtual mailbox is a service that provides individuals and businesses with a physical mailing address for their online orders, deliveries, and correspondence.
This type of mailbox is often used by those who have a permanent address but do not have regular access to their mail, such as people who travel frequently or live in remote areas. 
Virtual mailbox providers typically offer features such as package forwarding, mail scanning, and email notifications.
Advantages of a virtual mailbox
There are plenty of advantages of using a virtual mailbox for your business. Perhaps the most obvious benefit is that you can manage your mail from anywhere worldwide, as long as you have an internet connection. This can be a huge time-saver if you frequently travel for work or have multiple locations for your business.
Another big advantage is that you can avoid the hassle and expense of renting a physical office space just to store your mail. With a virtual mailbox, all of your mail will be stored securely online, freeing up valuable office space (and saving you money on rent!).
Finally, virtual mailboxes can give you additional peace of mind regarding security. When your mail is stored offline in a physical mailbox, it is vulnerable to theft, vandalism, and other hazards. But when it's stored safely online, you can rest assured that your mail is well-protected.
This way, you have full control over how securely and efficiently your deliveries are handled.
Remote mail management
Small businesses have a lot to juggle. Along with the day-to-day tasks of running your business, you also have to manage your mail. This can be time-consuming and difficult to keep track of, especially if you are frequently out of the office or traveling.
A virtual mailbox can help take the hassle out of managing your mail. You can also choose to have your mail scanned and emailed to you so you can stay on top of things even when you're on the go.
There are many benefits of using a virtual mailbox for your business
Let's just mention some awesome perks you definitely need:
1. Save time by managing your mail online
2. Stay organized with scanned and emailed copies of your mail
3. Access your mail from anywhere in the world
4. Get started quickly and easily
5. Be omnipresent. No matter your location, you will be omnipresent and your brand will reach out to more people.
Use virtual mailboxes to remotely deposit checks
If your business frequently receives checks in the mail, a virtual mailbox can help manage them. Using a virtual mailbox, you can deposit checks into your account remotely without physically having to go to the bank. As a result, you can save time and money and reduce the risk of checks being lost or stolen.
There are many benefits to using a virtual mailbox for your business, including convenience, security, and cost savings. For example, if you frequently receive checks in the mail, consider signing up for a virtual mailbox to make managing them easier.
Eco-Friendly 
The postal mail you receive is printed. Therefore, these emails use more energy and resources and produce more waste, which results in a larger carbon footprint on your part. In contrast, with a virtual mailbox, you can reduce your carbon footprint by receiving emails digitally. In addition, you will no longer need to manage a lot of paper waste with the help of a virtual mailbox.
Security and Privacy
A virtual mailbox offers more security for your business mail than a physical mailbox. You can log in to the system from anywhere with an Internet connection and get alerts when new mail has arrived. 
You also have greater control over who can view it; by setting different levels of access for different people and revoking access at any time. This is not available with physical mailboxes, which anyone with the key can open. Therefore, your important business information remains private.
Conclusion
The advantages of a virtual mailbox for your business are plentiful, from providing you with flexibility and convenience to protecting your privacy. Whether you're running an online or local business, having a virtual address is key to thriving in the digital age.
With its additional features, such as mail forwarding, Cloud storage, and automatic document scans, a virtual mailbox can be beneficial to any small business owner looking for the right tools to keep their operations running smoothly. 
With all the benefits discussed above, there is no doubt that opting for a virtual mailbox is a brilliant business decision.
You may also like: Why Every Business Owner Needs To Know How To Address An Envelope Correctly
Image source: Depositphotos.com