Click here to get this post in PDF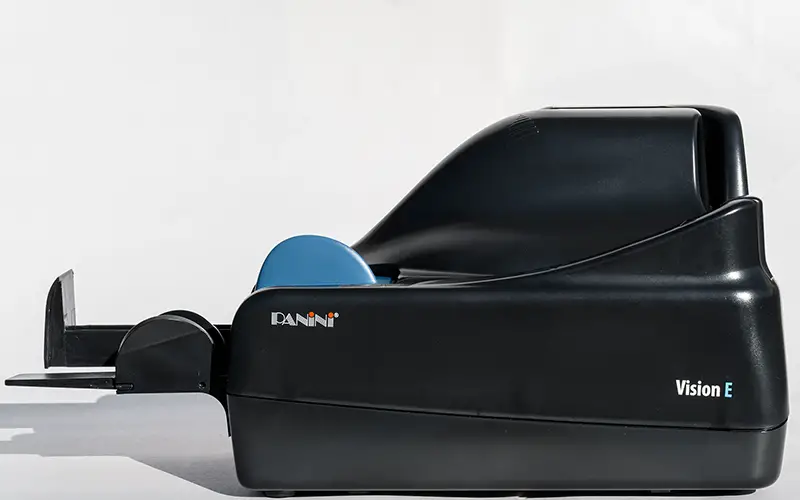 A wireless scanner scans stickers that have a barcode which contains information. The device has a laser beam that go through the barcode and feed you with information such as the inventory levels and prices. Wireless scanners are widely used in organizations as they have a range of benefits they offer.
Panini.com provides you with the wireless scanners you need for your business like the vision E and EverneXt. The company was formed in 1945 and has a mission to chunk out the best quality, trustworthy and inventive document digitization in the world of business. The company aims at giving companies a reason to enjoy being in business by producing gadgets that make work easier with less efforts. Check out their products today such as batch scanners, card printers and single feed scanners.
Almost every company looks to have a wireless scanner integrated in the system as it makes work easier and saves on time in inventory management. The following are the advantages of using wireless scanners in your business.
Remote Capability
Wireless scanners are veritable workhorses but provide you with the freedom to move about in the organization. You can move about to different locations in the business while being connected to Bluetooth. With these scanners, there are no cables involved meaning that you can carry it along with you.
They do not have entrapment cords meaning you can carry the scanner to where the inventory is located rather than carrying the entire inventory lot to where a scanner is. A wireless scanner would save a lot of effort and time by getting it to where the inventory is located. All scans will automatically be added to the main records meaning that no contradicting information will be recorded.
Cost Savings
Wireless scanners save the company a lot of money. Most of the companies have adopted the use of wireless scanners to bring down the costs of running the business. These scanners will save the business thousands of labor hours throughout the year. The wireless scanners complete tasks faster that would take a long time such as checking inventory levels and even audits.
That way you won't have to pay people a lot of money to work even extra hours saving you some money. Wireless scanners such as barcodes also save some of the company money by reducing the amount of assets or inventory lost to shrinkage. In business, some inventory could get lost due to honest mistakes or probably the employees decide to 'bless' themselves.
An automated wireless system will encourage accountability, reliability and transparency. Make sure you incorporate the wireless scanners into your system to reduce theft cases. Do not give the employees a window of opportunity to take assets from your business.
Increased Durability
These scanners are made for the environments they work in. They are made to be carried around all over the business premise hence they are built to last. Accidents occur and chances are the wireless scanner will drop several times. However, the scanners are tested to ensure that even with multiples drops they still remain intact and strong to withhold.
They are made to last and survive for long to give the user an amazing long experience. Some wireless scanners are produced to withstand even extreme conditions. Some of them will work perfectly in warehouses that are extra cold to keep the inventory fresh. Some wireless scanners will also work well in outdoor environments where there is a lot of dust and other issues that may seem to affect scanners.
Easy to Use
Wireless scanners are intuitive machines that can be used even by a new employee. Wireless barcode scanners will have an error-free engine and an easy-to-use trigger apparatus. The wireless scanners do not have tangled and twisted wires which may bring about connection issues.
Most of these scanners will also come with a warranty. That means at any time the device becomes faulty naturally, you could always ask the manufacturer to check it up for you. Some of them will even have unlimited tech support for the device during its lifetime.
Battery Power and Safety
Wireless scanners usually operate on battery power. With these gadgets, you do not need to have electricity. Loss of power due to unavoidable circumstances may hinder operations at the business premise such as data collection when using the cabled scanners. With wireless scanners, however, there is no risk of loss of data or delayed times because of loss of power.
The device will keep on working as long as the batteries are in superb condition. Their battery power is also enhanced meaning it takes time before it is drained for you to recharge once more. Lack of cords in the premise could enhance the safety- they will not trip over wires – of both employees and customers.
Wireless scanners are the ultimate goal for most of the organizations today. These devices have several advantages over the corded scanners more so on the mobility part. You can carry along the scanners just anywhere in the business premise and scan whether it is inventory, ID cards etc.
You may also like: The Best Printers For Your Small Business