Click here to get this post in PDF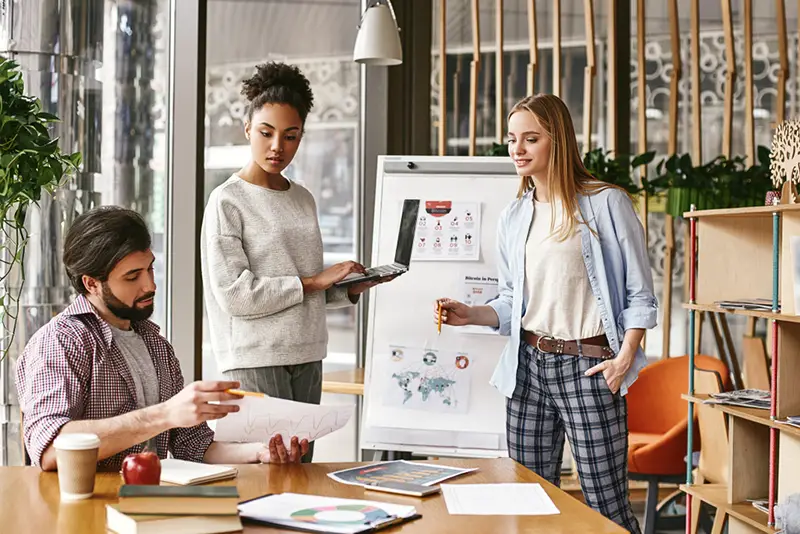 1997 brought ICQ, AOL Instant Messaging, and Bolt.com and is arguably the year that social media started.
It took almost 10 more years for Facebook to carve social media into the hearts of our global community. But 2007 onward, armed with smartphones and tablets, social media took off and the world of digital marketing changed forever-more.
Never before has a global community been so accessible due to evolved marketing tactics. A social media agency can help you tap into this global market in ways your in-house team only dream about.
Want to know how social media marketing agencies and digital marketing agencies make it possible? Keep reading to find out!
1. Keeping up With Recent Trends
In outsourcing social media marketing agencies, you have a team of people who are all experts and trendsetters in their field.
They don't just follow trends, they make them. That means that you're never behind, you're always ahead. In-house teams will always be playing catchup. An outsourced digital marketing agency like social media agency Singapore has more experience and freedom to experiment than most in-house teams will ever experience.
2. the Capabilities of Your Internal Marketing Team Are Extended
A digital marketing agency brings you expertise in ways your internal or in-house marketing team might not be able to handle. How so?
Marketing teams deal with a variety of content formats, such as textual, auditory, static, or video content. That requires the aid of people like:
Art Directors
Marketing Directors
Graphic and Web Designers
Full-Stack Web Developers
Social Media Managers
Digital Ad Specialists
Video Specialists
Marketing Consultants
The variety of specialties today in digital marketing and social media marketing is quite long. Just as you have specialists in medicine, chemistry, physics, computer science, and economics, you have specialists in digital marketing.
You can open up possibilities more than you ever dreamed.
3. Focus on Your Business
Social media advertising and social media marketing can absorb your whole day, answering messages and community questions.
Your business is more than just talking on Facebook and Twitter, it's making, developing, and delivering your product or service. You need to be doing that or you'll fall behind your competition.
A social media marketing agency frees you to pursue what you love — your business.
4. Do More for Less
Salary increased 25% over 10 years from 2010 to 2020 for marketing managers. From a little over 120,000 to just under 150,000 per year by the end of 2019.
Not just marketing managers, but all marketing positions saw double-digit increases from 2016 to 2017. Content strategists saw a 40% rise in pay just in that year alone.
Social media marketing for summer camps can slash the costs of your in-house marketing team and allow you to redirect the majority of those funds to other areas of your business, allowing it to scale.
5. Carrot and Stick In One Place
A social media marketing agency doesn't have time to wait on clients that are not willing to move forward. If they don't move forward, the marketing agency can't get the return on its investments either.
With a social media marketing agency, you get someone who will keep you on task and focused. More than that you get:
Someone to keep you accountable
A coach and a cheerleader in one
A strategy maker
Someone who's there for clutch saves
Basically, we have your back, but you need to do your part, too. A marketing agency will get the word out about you, but you have to deliver.
Your Social Media Marketing Agency Is Waiting
Business Partner Magazine knows how impactful a social media marketing agency can be.
We're always researching and writing about new trends and technologies in marketing, finance, start-ups, and more. Keep on the bleeding edge by browsing our articles!
You may also like: How to Grow Your New Business Using Digital Marketing
Images source: Shutterstock.com