Click here to get this post in PDF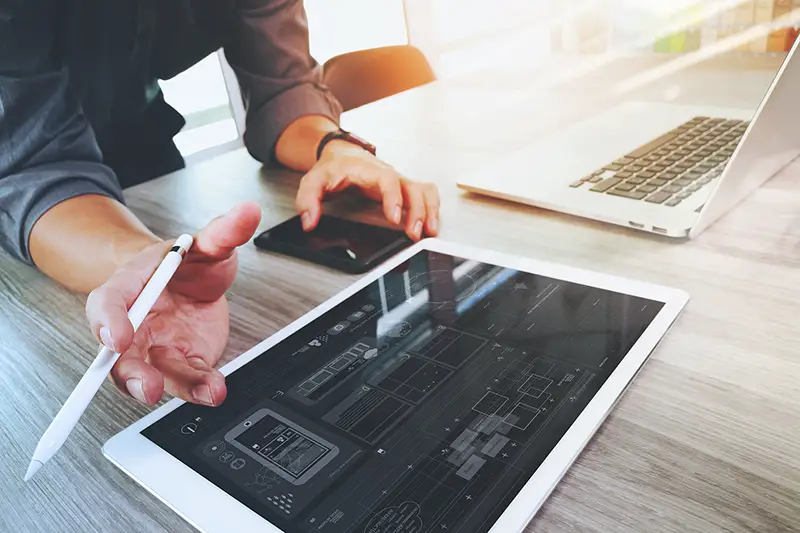 The estimated professional website development market size in the U.S. reached $542.8 million in 2021. Market predictions suggest that the professional website development industry will reach $2.7 billion worldwide by 2026.
There are various factors to consider when choosing your website developer. First, you must determine the type of website you need.
Also, find out about the expertise level of your website designer and why exceptional design is essential with state-of-art technology. It helps to find a website developer that's experienced in designing websites like the one you need. To learn more, see the blog here.
Hiring a professional website developer can benefit you in many ways. Here are seven advantages of hiring professional website development services.
1. Saves You Time
Without a professional website developer, you can spend many hours choosing the right design for your website. A professional web designer will prepare a set of ideas you can choose from.
That way, you can pick what you want and concentrate on managing your business. You can spend the extra hours on improving your business plan or schedule meetings with new customers.
2. Reliable Services
Professional website development services are more reliable than when working with a freelancer. A professional ensures your website is above average and has improved website security.
Also, a professional company will combine effort and ideas from different team members. So, you get quality web development services that you can rely upon.
3. Unique Services
Taking the DIY approach to your web design solutions may expose you to several designs from which you can't make significant changes. Also, your website may end up underperforming or resembling your competitors.
A professional web designer will listen to your original ideas. Once your developer gets the picture of what you want, they will turn your idea into a real product customized to your needs.
This helps your business stand out from your competition.
4. Modern Technology Use
It can be hard for a non-technical individual to know the latest trends and updates in web development technologies. Further, having an outdated website will bore and send away your clients.
A professional web developer will keep track of all new technologies and requirements to remain competitive in the market. So, you can get a modern website that will serve all your business needs.
5. Fast Website
You must have the right plugins and other tools for your website to perform well. A professional web designer understands these things and the ones to help your website.
This implies that you get a high-quality website that doesn't take forever to load a page. A slow website may discourage new and existing visitors, making you lose customers to your competition.
6. Your Business Looks Trustworthy
If your website gets built quickly, you may fail to include the necessary web content that describes your business well. Unfortunately, this will damage the reputation of your company.
A professional web developer will take the time to invest in an attractive and functional website for your clients.
Ensure new visitors can find what they're looking for on your website. That way, the client will feel more comfortable engaging with your business.
7. SEO Optimization
A professional web designer can help your website rank high on search engines. This will make it possible for many people to find your business and boost your web traffic and conversion rates.
Poor SEO optimization can make it hard for a potential client to find you and your products. You can find out more about your professional web design services here.
Professional Website Development
If you want quality work for your business, seek professional website development services. This will save you money and time.
A professional website builder will also help you maintain and update your website from time to time.
Visit our blog to learn more about technology, business products, and services.
You may also like: How to Find a Reliable WordPress Developer for a Long-term Project?
Image source: Shutterstock.com