Click here to get this post in PDF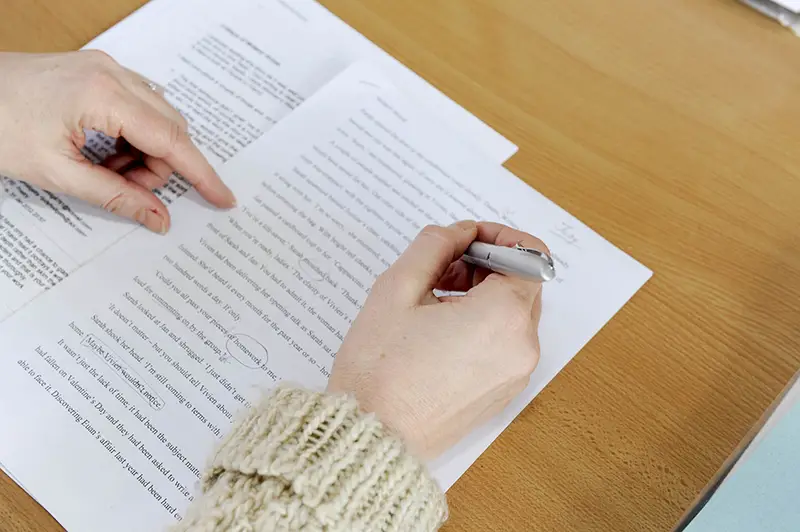 As you build your professional life, updating your resume is critical. Don't wait until your job hunting to start perfecting your resume. A professional resume service will ensure that it's polished and ready to go at a moment's notice. 
They will tailor it to the specific position you're applying for and fill any gaps. Only hire a qualified resume writer. Check their experience level, client reviews, and specific services offered. Here are five benefits of using professional resume writers:
Get an Edge on the Competition
In today's job market, you need every advantage you can get, as there're hundreds of applicants for each position. Using a professional resume service will ensure that your resume is the best it can be. 
Experts will tailor the resume to the job you're applying for and make it stand out from the rest. The writer will focus on your strengths and highlight your accomplishments. They understand the current trends, what employers are looking for, and how to craft a resume that will get results.
Save Time
When you use a professional resume service, you save time. You will not spend hours writing and rewriting the resume. The writer will do all the work for you. All you need to do is provide them with your information, and they will put it together in an eye-catching and easy-to-read way. You're confident your resume will make it through the first round of screening.
Get an Objective Opinion
It takes work to be objective about your own experience and skills. A professional resume writer will bring a fresh look at your career and find the highlights. They will also identify any gaps or areas that need improvement. 
This objective perspective is invaluable in helping you shape your career path. It can also help you focus your job search. For instance, when you need to get the desired results, the resume writer will identify the reasons and make the necessary changes.
Get a Resume That's Keyword Optimized
Employers use Applicant Tracking Systems (ATS) to screen resumes. These systems scan resumes for specific keywords and phrases related to the job opening. It will likely be rejected if your resume doesn't include these keywords. 
A professional resume writer understands how to use keywords effectively and can help you get past this initial screening. They will also avoid keyword stuffing, a common issue when a resume includes too many keywords and becomes difficult to read.
More Chances of Getting an Excellent Cover Letter
Employers often judge a job candidate by their cover letter. It's your first chance to make a good impression and sell yourself for the position. A professional resume writer can also craft an excellent cover letter. 
They understand what employers are looking for and how to grab their attention. They'll customize the cover letter to the specific job and highlight your skills and experience. It will also back up the claims made in your resume.
The Investment is Worth It
When you use a professional resume service, you invest in your future. You're more likely to get the job you want and advance your career. Take the time to find a qualified resume writer who can help you reach your goals. 
As you will find out, the amount of money you pay will be well worth it. The fact that the expert can also offer career advice is an additional benefit you get that immensely outweighs the cost.
You may also like: What You Must Include In Your Resume To Stand Out
Image source: Rawpixel.com