Click here to get this post in PDF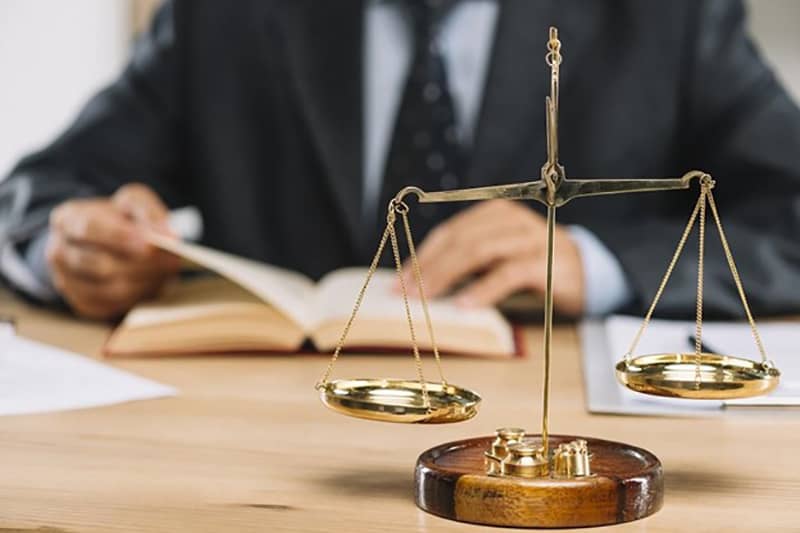 A careless or incompetent medical professional in charge of the birthing process can spell the difference between a normal life and a lifetime of disability for your child. When it comes to birth injuries, once the harm has been done, there is often little you can do about it. But if a seasoned birth injury attorney has your back, you can hold the ones responsible liable. When caring for a seriously ill child, the last thing you want on your mind are money worries.
What Does a Birth Injury Lawyer Do?
A birth injury lawyer is a personal injury attorney specialized in spotting medical negligence or human error that has caused birth injuries in a child and in helping the victims get fair compensation for their pain and loss through medical malpractice lawsuits.
A birth injury attorney's chief concern is to find ways to prove that the at-fault person's conduct did not match the applicable standard of care and that their misconduct has directly caused the injuries. Some blatant medical errors that can cripple a child for life include:
         Failing to meet applicable delivery technique standards
         Using the wrong delivery tools
         Failing to spot an obvious health issue with the child (before or after delivery)
         Prescribing the wrong meds or doses
         Botching a medical procedure (fatigue is not an excuse)
How Does a Birth Injury Lawyer Get Paid?
Most birth injury lawyers work on a contingency basis. This means that you won't have to pay any of their fees until they manage to win your case in a courtroom or to successfully push for a fair settlement with the at-fault party. You shouldn't be charged any fees if your lawyer loses the case unless stated otherwise in the original retainer agreement.
Some lawyers may not wait until the case ends to charge you and may start billing you per hour. In most cases, these lawyers also agree to a first free consultation to see what your real chances of winning are.
Birth Injury Lawsuit: What Can I Recover?
The extent of damages you can recover in a birth injury lawsuit largely depends on the details of your case. If there has been gross negligence or intention on the medical staffer's part, your lawyer may seek punitive damages too.
In such a lawsuit you can usually recover:
         The physical and emotional pain caused to your child and family
         All medical expenses
         Lost income
         Any out-of-pocket expenses spurred by the diagnosis
         Legal fees
A birth injury attorney will help you navigate a complex birth injury malpractice lawsuit and fight for a fair verdict or settlement on your and your child's behalf.
Which Birth Injuries Are Grounds for Legal Action?
Anything that is beyond a doctor's control cannot spur legal action. This is the case with birth defects, which can have either a genetic ground or may be caused by the mother's reckless behavior such as smoking or drinking alcohol during pregnancy.
Birth injuries, on the other hand, are usually caused by negligent or incompetent medical staff members. For instance, a common cause of birth injuries is oxygen deprivation of the newborn. A family can seek compensation if a doctor has failed to spot the signs of distress in an oxygen deprived baby before harm was done.
The most common birth injuries you can seek compensation for include:
         Brain damage
         Cerebral palsy
         Muscle-related birth injuries like injuries to the brachial plexus that may lead to permanent disability and partial paralysis
         Spinal cord injuries
         Caput succedaneum (swelling of the newborn's scalp caused by physical trauma.)
How Long Do I Have to File a Claim?
The statute of limitations on birth injury claims vary from state to state but it usually revolves around the three-year-mark since you discovered the injury. The deadline to file a birth injury lawsuit cannot go past 5 years from the date of the injury. If the child dies from their injuries, you can file a wrongful death claim within 1 to 3 years of the child's death.
In Conclusion
Birth injury cases are complex matters as medical error is very hard to spot and so are birth injuries caused by the actions or inactions of a careless medical professional. A birth injury lawyer can help you learn whether your case has grounds for legal action and help you recover the right compensation for the resulting damages, suffering, and pain.
Medical error may require extra treatments and therapy while a prolonged stay in the NICU can also result in bills mounting up. If your newborn child has been maimed by a botched medical procedure, talk to a birth injury attorney and see how much your birth injury claim is worth today.
You may also like: 4 Benefits of Having a Personal Injury Attorney