Click here to get this post in PDF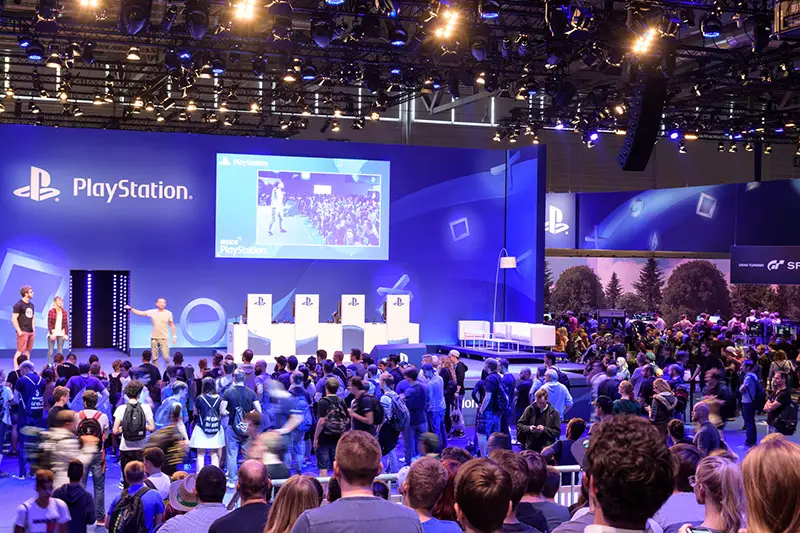 The use of backlight trade show displays is a skyrocketing design style. Firms can create customized displays with LED lights and a dazzling aesthetic. Exhibit firms have continued to develop new and innovative backlight trade show displays. Consider using a backlit screen if you want your business to stand out in your next exhibition. Backlit trade show displays offer several benefits to help your business stand out and create a lasting impression on potential customers. Here are some of the key advantages of using backlit trade show displays
Eye-catching design
The use of led backlit displays can create a visually stunning and attention-grabbing display. Backlit displays can make your products or graphics stand out, even in a crowded exhibition hall. This can help draw visitors to your booth and increase the likelihood of connecting with them.
Customizability
They offer a high level of customization and flexibility for exhibiting companies. 
Backlit trade show displays are highly customizable, allowing you to tailor your display to your specific needs and branding. You can choose from various sizes, shapes, and lighting options to create a unique display that reflects your business's personality and values. In addition, you can determine what suits your exhibition needs through different options. These options include light towers, backlit portable counters, pop-up displays, and modular led light box displays.
Durability
Backlit trade show displays are typically made from high-quality materials designed to withstand the wear and tear of the exhibition environment. This means that your investment in such will likely last for multiple exhibitions, providing a good return on investment.
Versatility
Backlit trade show displays can be used in various settings, not just at exhibitions. They can be used in retail spaces, museums, and other public settings to create a memorable and impactful display. Backlit displays are often lightweight, easy to assemble, and easily transported. This makes them a versatile option for businesses participating annually in multiple events or trade shows. They can also be used in your corporate lobby as a permanent display to showcase your brand and attract visitors even when you're not actively promoting your business.
Affordable
Backlit trade show displays are cost-effective, and you can afford to use them in your tradeshow booth. They are an effective and affordable way to attract attention and increase ROI for businesses participating in trade shows and expos. LED lights in backlit displays can highlight branding and marketing messages, making them more visible and memorable to attendees.
The displays are easy to set up and can be customized to fit the needs of different businesses and events. Incorporating these displays into your booth is a cost-effective way to enhance the impact of your marketing efforts. Beyond that, to increase your chances of success at trade shows and expos.
Bottom Line
Overall, backlit trade show displays offer a range of benefits that can help your business stand out and create a lasting impression on potential customers. If you want to make an impact at your next exhibition, a backlit display may be the perfect choice for your business.
You may also like: The Many Benefits Of Using Vinyl Banners For Advertising Events
Image source: Depositphotos.com