Click here to get this post in PDF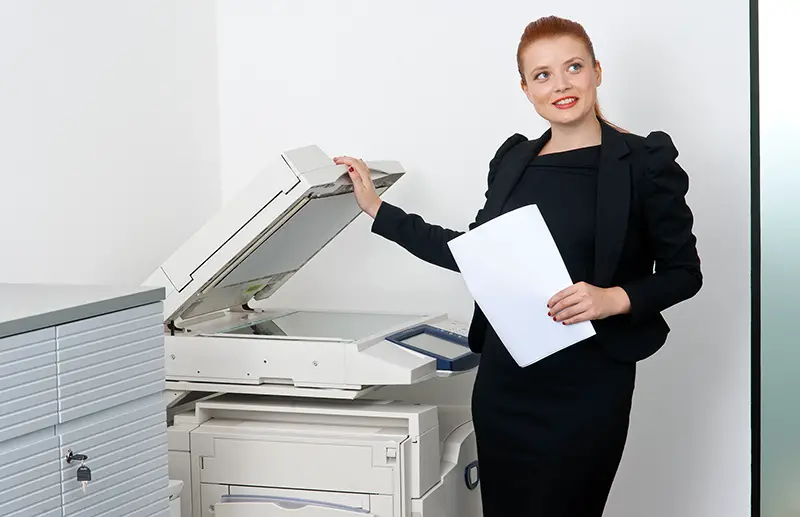 Most companies dedicate sections of their office space to storing records and documents. These storage spaces could be rows and rows of filing cabinets, an entire records room, the basement, or stacks of pictures in long drawers. Some companies may incorporate all types of storage systems, but there's something that can make documents and record storage easier for companies: document scanning services. 
By scanning your paper documents into digital files, you will be opening the doors to numerous benefits for your company. This article will cover some basic and extensive benefits you can get when you decide to go digital by document scanning.
Benefits of Document Scanning
1. Lowered costs, increased productivity and better access to important information –these are three of the most common reasons why businesses resort to scanning their documents. This decision is usually influenced due to time lost to the filing cabinet or accidentally misplacing papers and documents. 
According to a survey done by the AIIM (Association for Intelligent Management), it takes an average of 37 minutes to find a paper copy of a document in a filing cabinet. The time spent on looking for a paper copy of a document could have been used to help a customer, improve the company, or make a sale instead. Can you see how impractical using paper documents can be?
However, if you avail of document scanning services, you can scan and locate your files in under 25 seconds—amazing, right?
Getting your documents scanned not only allows you to get important information faster, but you also don't have to spend extra money on storing records (onsite or off-site). You also don't have to regularly purchase boxes or filing cabinets, and there's no need to pay for costs incurred by printing and mailing documents. 
2. Faster Audits, Discoveries, and Compliance – businesses and organizations that must abide by audits, discovery demands, and Freedom of Information Act (FOIA) inquiries would really find document scanning beneficial. If you regularly have to deal with requests like these, you know that they are usually high-profile and time-dependent. 
So, how do you lessen information retrieval time? The answer: text-searchable digital documents. Your company should include a scanning strategy in its risk assessment plan. Digital documents and files are easy to store and search. They can help you become compliant with requests and avoid fines and bad publicity.
With a reliable document scanning service provider, you'll find that your audit times can be reduced to as much as 80%. 
3. Better Preservation of Data – no matter how great books and old documents can be for research purposes, there's really no reason for you to handle them too much. 
When you scan these historical items together with any important record that's getting fragile with age, you're actually preserving them digitally. Regardless of the kind of research you, your employee, customer, or client does, you don't have to worry about them dealing with these delicate materials. 
Digital files also keep your information secure and protected from fires, floods, or other natural disasters. 
4. Disaster Recovery – on the subject of natural disasters, paper records and documents are highly susceptible to a number of threats. Data saved on computer systems, on the other hand, is backed up, but paper records have no backups. Due to the lack of backup, most small-scale businesses that are affected by natural disasters fail to recover. If you want your business to be sustainable, you should make document scanning part of your business continuity plan. 
When you digitize and store your files in a cloud-based document management system (or have a backup for in an off-site server), you can recover from a disaster with very few disruptions for your clients. Electronic documents let you get all the files you need to your insurance company or the government without any hitch.
This is a great option even if you are not faced with any full-blown disaster. Having a digital backup of your important financial documents, tax information, licenses, permits, and other essentials for your business is necessary. By digitizing these documents, you're making sure that they remain safe in case of minor flooding or fire. 
5. Gives You More Office Space – digitizing your documents mean you'll have more space in your office. You no longer have to store boxes and filing cabinets all over your office, and you can reclaim and reuse the available space. When your paper documents are scanned and stored on a server or the cloud, you'll have more room in your office than you ever imagined. There's no need to move to a bigger space—just digitize your documents!
If you ever want to move to a new office, would you want to take boxes and boxes of papers with you? According to studies, more than 30% of document scanning done is based on a move or relocation because storing records in prime real estate can be very expensive. 
Furthermore, a 32GB thumb drive can store over 1,000,000 scanned images—this simply takes less up space compared to rows and rows of filing cabinets and boxes of files! Just think of how sleek, and impressive your office will look like without filing cabinets and boxes all over the place. 
6. Better Security –You may think you're securing your records by storing them under lock and key, but are you sure they are really safe? Filing cabinets and record rooms can be vulnerable when left unlocked, and anyone can look into them once the opportunity arises. 
The good thing about availing document scanning services is that you can protect your digital documents with a password, encrypt them, and secure them on the cloud. Document scanning systems provide security access based on the network, user credentials, and document type. They keep track of all system activity as well. Bearing this in mind, you can be sure that there is no need to worry about unauthorized access to files, documents and/or classified information. A paper-based system simply can't beat a digitized system. 
Another benefit to a good cloud-based system is that it regularly backs up data and monitors it 24/7. This means you won't lose anything important and authorized users can access the data any time. 
You may also like: Understanding the Advantages of Using PDF for Business Documents
Image source: Shutterstock.com