Click here to get this post in PDF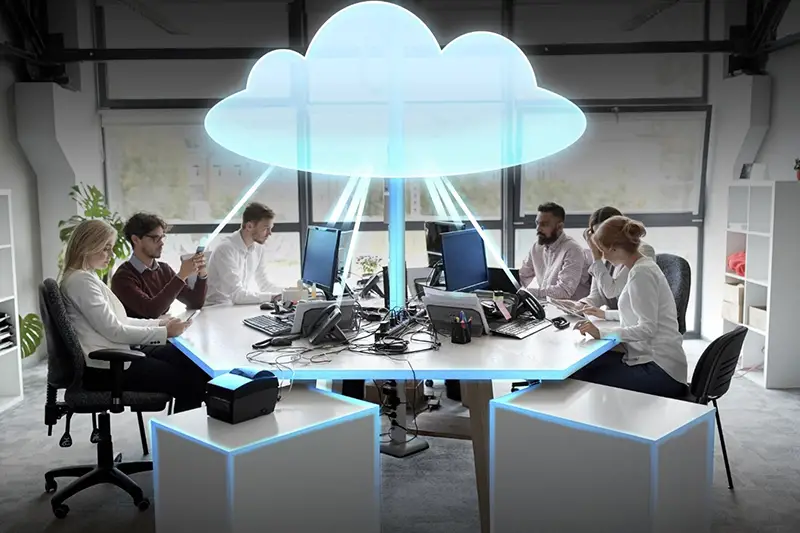 Cloud computing has taken the IT world by storm over the past several years. It's offered businesses a more effective way to manage IT infrastructure that doesn't break the bank. Believe it or not, 90% of enterprise organizations have adopted some sort of cloud services in their operation.
While cloud services are a great way to streamline business operations, you'll still need someone who knows how to make them work. Below are five benefits of cloud managed IT services that are worth considering.
1. Predictable Costs
It's not cheap to have an in-house IT team. You have to handle employee payroll, benefits, and countless other things. On top of that, you may need to deal with people who go on vacation and leave you hanging when you need them most.
You don't have those issues with managed cloud services. Your provider will charge a monthly fee to keep your cloud infrastructure online. You have fewer unknowns and fewer costs than hiring IT experts yourself.
2. Constant Support
There's nothing worse than paying for support and not getting a response when you need help. The problem is that some issues arise during off-hours. If your IT team doesn't work during those times, you're stuck until the next day.
However, many cloud IT services offer around-the-clock support. You'll always get a response about your issues and get things resolved quickly.
3. Better Monitoring
Even if you have a quick IT team, you'll still face downtime if your cloud services go down. Unfortunately, this is hard to avoid if you have no insight into what's going on. IT cloud services can provide that information.
Your managed IT services provider can install monitoring tools on your infrastructure to monitor the health of your equipment. If the monitoring tools detect anything that doesn't look right, they will send a notification to your IT team. From there, your potential problems can get resolved before they cause downtime.
4. Recover From Disasters
Disasters happen in business, no matter how robust your IT systems are. However, that doesn't mean you don't have options that let you protect your critical business data.
Your managed IT team can help create a backup solution that protects your important business data. If a disaster does happen, you can quickly restore your data and get back to business.
5. Better Security
Security is a serious concern when you operate your business online. Hackers are constantly looking for vulnerabilities to exploit. If you don't protect your cloud infrastructure, your company is at significant risk.
Cloud IT services have the capability to offer security services to your business. They'll monitor your cloud services for issues and help you patch security holes before they get exploited by hackers.
Talk to Your Cloud Managed IT Services Options Today
Cloud services can simplify work for your employees, but it still takes skilled workers to keep cloud infrastructure up and running. Unfortunately, it isn't always feasible for companies to hire employees to handle a single job. Reach out to the cloud-managed IT services in your area to find a company that can handle your cloud needs.
Head back to the blog if you want to read more tech posts that will help your company compete in the modern world.
You may also like: How To Optimize Your Business With Managed IT Services