Click here to get this post in PDF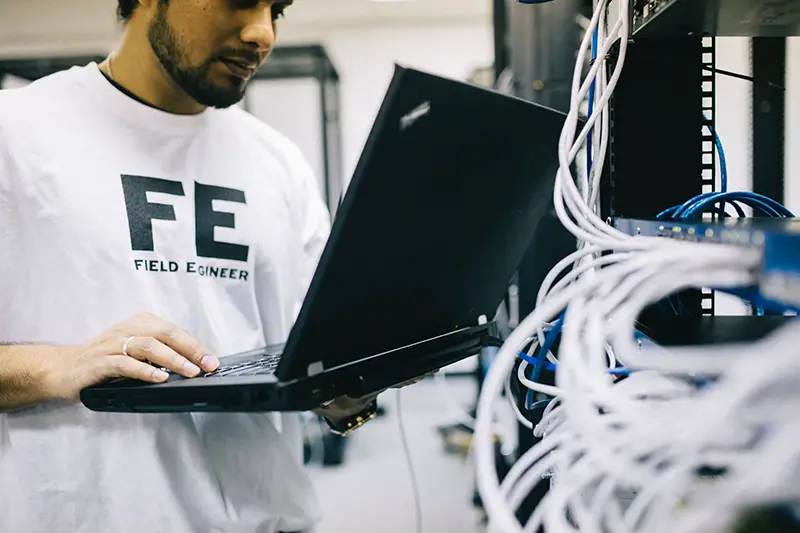 When it comes to becoming certified through a certification program, many candidates prefer to consider several factors and research whether this program is right for them. When it comes to IT certifications, applicants are uniquely concerned with the program's costs and benefits. Similarly, the Cisco Certified Internetwork Expert (CCIE) program is regarded widely as the best networking course available in various high-level CCIE institutes. Aspirants seek out such institutes because deciphering Cisco for the first time is difficult.
Cisco Certified Internetwork Expert (CCIE) Data Center:
A Cisco Certified Internet Work Expert is a person proficient in the plan, design, management, and implementation of complex data centers based on advanced technologies is what a CCIE Data Center is. Experienced personnel will have a better understanding of the requirements of the various peripheral center configurations and data.   These professionals require in-depth knowledge of Layer 2 and Layer 3 network connections, network planning, network storage, automation, network services, and orchestration.
The CCIE Data Center Professional has to investigate emerging technologies and their implications for the implementation, deployment models, architectural framework, and operations. This certified expert should be well-versed in the Fiber Channel protocol as well as the SAN environment. To get more information about the CCIE Data Center Exam checks our helpful resources.
Educational qualification:
Anyone with a bachelor's degree in computer science, information technology, telecommunications, or electronics can work in CCIE data centers. People with experience in this field will make the most of it to land the job.
CCIE Data Center Certification Uses:
Handle design, operating, monitoring, and troubleshoot complex data center networks are the skills provided to the candidates from The Cisco Certified Internetwork Expert (CCIE) Data Center certification. Professionals who hold the CCIE Data Center certification will have superior technical abilities. The prime certification fields concentrate on Layer 2 and Layer 3 connectivity, storage networking, automation, network services, fabric infrastructure, and orchestration.
CCIE Data Center Exam:
Depending on the type of institution chosen for training, you may encounter two levels of Cisco-designed exams.
400 – 151 CCIE Data Center Written Exam (2-hour exam)
CCIE Data Center Lab Exam (8-hour exam)
To obtain the CCIE DC, you must first qualify for the exam. For Cisco CCIE applicants, there is no usual base fee. You must pass a written qualifying exam and meet the criteria for the SPOTO CCIE Data Center lab online practice test exam as a candidate.
Written Exam: 
It is a written exam that validates expert-level skills and knowledge for data center work. Qualifying for this exam demonstrates that you have the required expert level in skills and professional talents. It verifies your eligibility to work with the data center. To do so, you must become familiar with the advanced technologies required to design, implement, and maintain a data center's best-in-class infrastructure.
Lab Exam:  
The CCIE Data Center Lab Exam validates your ability to configure, diagnose, and troubleshoot data center topology issues and complexities. If you pass the exam, you will be able to configure and troubleshoot data center technology.
CCIE Data Center Job Description:
Issues and procedures relating to routing features and protocols are among the CCIE Data Center tasks. These experts are capable of identifying and troubleshooting Layer 3 protocols. It requires monitoring services and multicast protocols in the CCIE data center. They also design the network system characteristics in the data center.
You may also like: Perks of Gaining the Popular Amazon AWS ExamSnap Certified Solutions Architect – Associate Certification
Image source: Pexels.com