Click here to get this post in PDF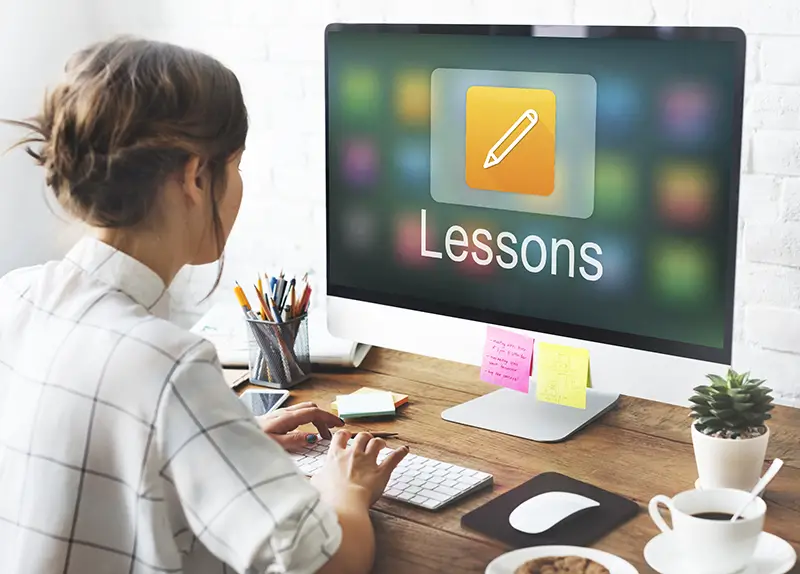 Being a tutor comes with multiple benefits; however, it's also challenging. The entire task is quite involved, as it needs lots of your energy and time. Luckily, technology has dominated the education sector more than you can imagine. An array of app solutions in the market offers comprehensive learning that supports class work. Teaching apps have been invented to allow teachers to connect with learners in delivering course materials and ease communication.
Most tutors are lately using online teaching software to reach their learners across the globe. However, finding the best teaching software to invest in is hard for beginners. Apart from the budget, the most important thing to consider is its features. Different tutor management software comes with varying features. Considering its performance will help minimize the anxiety of operating new technology. Let's have a look at some essential elements in teaching software.
Data Reporting
Data reporting is among the most challenging tasks in a tutoring career. Ensuring the state and district data is appropriately reported is quite a hassle. Luckily, the tutor management software has come to ease the data reporting process by providing reports required by stakeholders at each level.
 Ensure the data reporting features are active and updated before choosing which tutoring app to invest in. You can engage a team of professionals such as Tutor with Pearl to be guaranteed an efficient app. With this team, you will be sure that the installed app can leverage the data reporting process as needed.
Classroom Features
Investing in tutor management software with built-in online classroom features will ease your tutoring career. Most teachers strain to deliver any classwork course materials because they don't have a reliable app that they can share with the students. Therefore, invest in teaching software with an in-built classroom with screen sharing, recording, and whiteboard aspects. The app should be able to record data in the dashboard to share on the student's screen online.
Booking and Scheduling Features
If you're struggling with managing any upcoming and previous teaching lessons, it's time to invest in tutor management software. The app is ideal for tutors who have challenges of controlling future and previous teaching lessons instantly. Ensuring you are managing these sessions effectively is achievable through investing in reliable teaching software. 
Install an app with effective booking and scheduling tools to ensure a hundred per cent appearance throughout your teaching lessons. Being visible in your sessions helps to connect your students and enables you to understand their level of concentration.
User Management Tools
A tutor can easily control other stakeholders such as parents, instructors, students, and administrators through investing in software with user management tools. These tools play a huge role in enhancing user management. Any user of the software can easily connect so long as they have access to the internet. User management tools are also the best for controlling different stakeholders to work from one place effectively.
Conclusion
These tutor management software features are well-researched and ideal for tutors to link with students online. This guide is worth reading if you want more details before investing in any tutor management software.
You may also like: A Home Tutor's Top 5 Tools: A Guide For Teaching Effectively
Image source: Dreamstime.com