Click here to get this post in PDF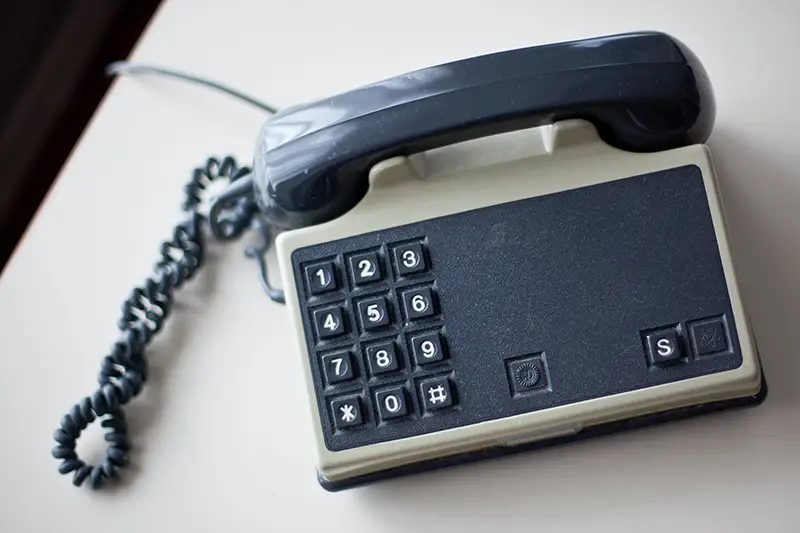 An automated dialer, also known as an auto-dialer, or autodialer, is a piece of electrical equipment or software that calls phone numbers automatically. An autodialer will either play a recorded message or link the call to a human operator as soon as the call is answered by the recipient. These transactions are being regulated by autodialer laws. 
A pre-recorded message delivered by an autodialer is referred to as voice broadcasting, which is also known as robocalling. Mostly, when answering a voice broadcasting message, the person who has answered it will be requested to press a number on the keypad of their phone. For example, in opinion polls, respondents are requested to click one digit if those support one side of an issue, and then one other number if they support the other side of the issue. Outbound interactive voice response is the term used to describe this sort of call. 
In the case of an autodialer that links an answered call to a live agent, the autodialer is sometimes referred to as a predictive dialer or power dialer. A predictive dialer employs real-time analysis to identify the best moment to dial new numbers, while a power dialer just dials a pre-determined number of lines after an agent concludes the previous call, regardless of whether or not the previous call was successful.
Key Features of An Automated Dialer
Detection of an answering machine
For autodialers, the ability to discriminate between live human pick-ups and answering machines is an essential technological advancement. Because there is no hardware signal to indicate whether a call is answered via an answering machine or voice-mail system, autodialer systems must analyze inbound audio in order to make a forecast about the next call.
Anyone who wishes to use an autodialer to lawfully contact a large number of individuals will need to ensure that they are in compliance with the rules of their own nation. The capacity to retain records, demonstrate drop call percentages on campaigns, as well as avoid contacting numbers designated on any federal, state, or corporate 'Do Not Call' lists are all required for the ongoing legal use of an autodialer, regardless of the technology used. Despite the fact that certain companies are excluded from certain compliance rules, the vast majority of autodialers are developed for the vast majority of users who are expected to comply and who, in many circumstances, must be able to verify their compliance if requested to do so by a regulatory agency. 
Despite the fact that such devices are lawfully used all over the world, there are corporations, organizations, and people that utilize them to conduct fraud and perpetrate schemes on unknowing users, who are frequently the elderly or those who are uninformed of their legal rights in the process. It follows that the existence of government "Do Not Call" registrations and lists has minimal impact on the functioning of these businesses. Organizations have sought to develop standards of practice for individuals operating in their sector who may utilize auto-dialers in order to try to maintain some level of control over what has become a rapidly expanding business.
A Smart Autodialer is an autodialer that has the capability of customizing messages and gathering feedback using touch-tone or speech recognition technology. A text-to-voice conversion and speech recognition are two features that are typically included with the software. 
A smart autodialer system utilizes a message format to modify or personalize messages. A message template contains variables that may be changed later with actual values. For example, when a phone call is placed, a time variable contained in the message format can be updated with the actual time of the phone call.
A dialer that is semi-automatic
A dialer controlled by a human operator is called a semi-automatic dialer. Everything, including calling, playing audio messages, and recording, is started by a person, most often by pressing a key on a keyboard or other device. A telemarketing agent's productivity is increased by using this technology. The semi-automatic dialer has been introduced in the year 1942 to the commercial market. A manual operation was required, and it was available in two models: one that could save up to 12 digits and another that could hold up to 52 numbers.
A dialer designed for corporate use must have two critical qualities. To begin, it must be capable of making a high number of concurrent phone calls; then second, it must offer a system integration application programming interface (API). Just about all enterprise-grade autodialers make use of computer networking technologies, as voice boards have a set number of ports that cannot be increased. For example, in order to create 2000 simultaneous phone calls, a group of computers must be connected in order to handle that many phone lines. 
Certain sophisticated corporate dialers are dispersed dialers, which are self-contained dialers that are connected over the Internet and managed by a call dispatching application. Scalability is almost limitless with distributed computing. By definition, all networked dialers may be accessed remotely. Today, some businesses are able to support 2000 concurrent calls utilizing only one server as well as a single 100 Mbit connection, thanks to efficient and highly specialized code.
A dialer that is natural predictive
Natural predictive dialing delivers the upsides of everything of the preceding dialing techniques. The call progress analysis or CPA is done in combination with the agent in the connection, and this has been made possible by natural predictive dialing than that compared where the operator is being attached after the CPA has established that a live person is over the phone. However, the drawback of natural predictive dialing is that this has been patented and can only be accessed through a particular supplier. 
Regulations Placed For Autodialer
With the attempt to put on limitations on the auto-dialing systems, the Telephone Consumer Protection Act of 1991 has been passed into law. Since then, the FTC has taken extra efforts to guarantee that customers may reject robocalls as well as other automated calls by demanding specific written agreements from customers in order to accept advertising as well as other pitches over the phone.
You may also like: Why is Phone IP System Necessary for Business?
Image source: Unsplash.com