Click here to get this post in PDF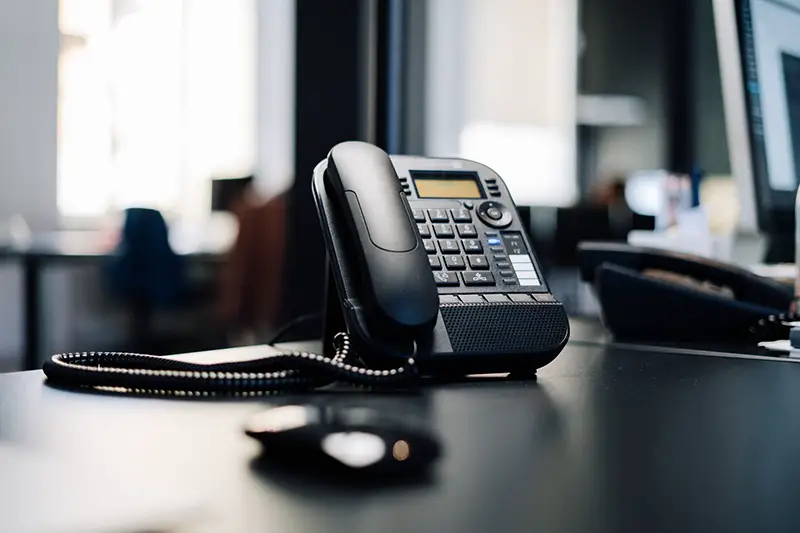 Times are changing so fast. It was not long ago when businesses used to rely on using telephones. Once upon a time, a landline network was a non-negotiable in a business where there are actual phones on the desk along with phone books where numbers of contacts were recorded for reference.
Nowadays, this is a rare scenario. Businesses have adapted to the emerging trend of having IP phones. The benefits it can offer are way better than just using the regular telephone system. Upgrading is a necessity these days to keep up with the demands of the clients in the industry.
IP Phone vs. POTS Explained
Mentioning an IP phone might get you curious. What is it really about? How could this help my business? IP phones are mostly referred to as a Voice managed over Internet Protocol or shortly named as VoIP. This basically means a kind of mobile phone network system that is managed on the internet. IP Phone network uses a VoIP technology which is widely different from the usual telephone line or can be referred to as Plain Old Telephone Service or POTS.
VoIP has been replacing old telephone services in the market since this technology offers more options for businesses to customize according to their business needs.
Knowing IP Phone or IP PBX
IP phone is a technology that relies on a server- a cloud-based server over the internet. This means that there is no need to worry about tangled wires in your office and so many incoming calls since this can be solved if you have an IP phone system around.
How IP Phone System Works
IP systems work by directing any incoming calls to the server that is controlled by the Virtual Phone System provider. Freeje can provide you this kind of service. All calls will be converted into audio files and transfer the data received to an IP phone. After this transmission, the caller and receiver are connected to one another through the internet rather than a cell tower as used in landlines.
Advantages of Using an IP Phone System for Business
1.  Promotes Customer Service Satisfaction 
Utilizing the usual landline system in taking calls can be frustrating on the part of customers. If the dialed number is currently taking a call, this will be redirected to a voicemail right away. This kind of method is not ideal for customer service departments.
On the other hand, an IP system can make and answer as many calls as you want. There is no need for an additional phone number. Clients do not have to wait after a call before they can call anytime, simultaneously. With this kind of system, it reduces the number of rejected calls, call queues among clients. Plus, it is free for customers to experience great customer care service.
2. Cheaper and Easier to Set Up
Using an IP phone system is way cheaper than that of the traditional wired setup, for two reasons. The first one, this kind of system requires the use of new equipment to start using a new network. Second, it only needs stable internet connectivity with a handset and softphone to be able to manipulate calls.
This means that using this kind of system requires less maintenance. No tendencies of servers overheating or wires breaking. Software applications that can be installed and surely will do the job for you as long as it is up to date and guided by the VoIP provider.
3. Scaling is Easy
Utilizing landline phones for conference calls? Be prepared to increase your budget by paying extra for hardware and networking. When hiring a new employee, you'll still be needing to hire a technician to come in and install a phone line at their desk.
IP phones, on the other hand, do not have this problem. Simply contact your VoIP provider, they will add the person to your system's internet portal and have the program installed on their computer. Easy, no-hassle at all. You can use this to create a centralized channel of communication for both your business' employees and customers.
Most of the communication will happen in one place: the internet, whether it's video calls, customer service, or team practice.
4. More Dependable
Only one thing is needed with IP phone networks: an internet service. Once the system goes down, definitely, you can still make virtual phone calls thanks to your always-on versatile call forwarding.
This system allows users to redirect calls to another phone using a different way to connect to the internet, simply check your settings. (For instance, if your office Wi-Fi starts going down, redirect calls to your 4G-enabled mobile phone.) Your calling quality will not be affected.
Climate intrusion, hardware problems, and power outages are all examples of this. By trying to divert calls to voice messages or a mobile phone, you can keep your IP phone system set up at all times. There will be no more breaks. Keep them coming.
5. Remote-Friendly
IP systems for phones can give a better service to remote workers because this system is able to add their business cell phone number to their IP phone system which can divert calls towards the employees when they are not in the office- especially for those who are working from home this time.
VoIP allows your employees to send text-based messages with low-cost mobile calls over the internet. If your business has a large number of work-from-home employees, such as an online contact center, an IP phone system is important and would surely give your employees' experience a boost.
You may also like: Pros and cons of VoIP and PBX or everything that you want to know about VoIP
Image source: Unsplash.com