Click here to get this post in PDF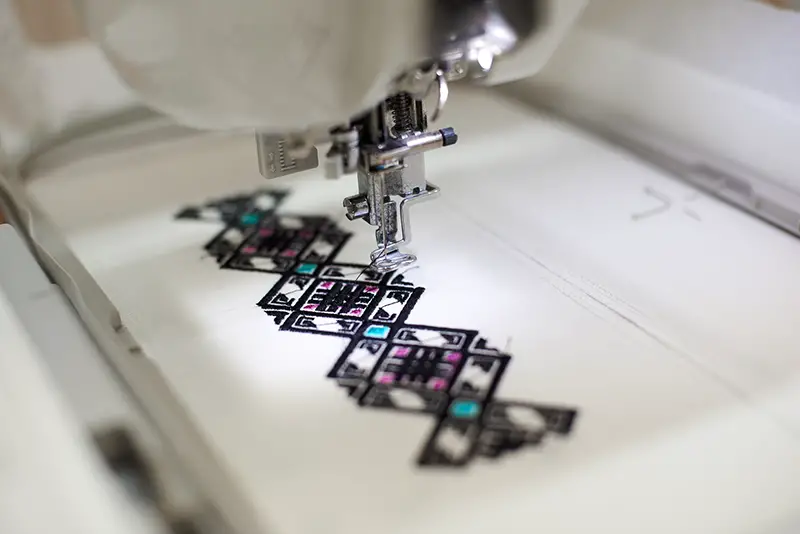 Whether it's a bachelorette party or a child's birthday that's brought the family together, the possibilities are endless when it comes to choosing an embroidery design approach for the event. Embroidery is the art of decorating fabric with needle and thread. The process involves stitching together different colors and materials. This method has been used for centuries to create intricate designs on clothes, bedding, wall hangings, curtains, and more. 
However, picking out embroidered items for an event that resonates with everyone can be difficult. To help you put your creativity to work, we rounded up some of our favorite embroidery ideas that are sure to impress anyone on any occasion. From table decor to stylish custom patches, these projects will help you create the perfect present for any special day. 
1. Personalized Monograms
Read on for six unique embroidery ideas you can get from stores like The Stitch N Print Store. 
Monograms are a classic and elegant way to add a personal touch to any event. Use embroidery to add a monogram to backpacks, handkerchiefs, or even tablecloths and runners for a wedding or formal event. 
You can also use it to create custom shirts with a monogram on the front or back. Get creative with colors and font choices to create something that stands out and adds a personal touch.
2. Customized Patches
Embroidered patches or logos on tote bags or t-shirts are a great way to create a cohesive look for a family event or conference. They also make great take-home gifts for attendees. 
And if you're looking to jazz up an outfit, consider attaching an embroidered patch to a jacket or shirt sleeve. This subtle detail will elevate any outfit without being overly flashy.
3. Embroidered Table Decor
Embroider a design on a tablecloth or runner for a special occasion or holiday. It is a great way to add a unique touch to your table setting and create a memorable experience for guests. You can find fabrics in various colors and textures to match your theme and style or find something unique. 
Embroidered placemats are another excellent option for adding a personal touch. Place cards can be stitched into placemats, making it easy to assign seats. An embroidered floral centerpiece, bouquet holder, or vase can bring extra elegance to any tablescape. 
4. Name Tags
Embroidered name tags or labels are a great way to add a professional touch to a conference or trade show. They can also be used as a wayfinding tool for guests. Instead of traditional name badges, try adding an embroidered label with a person's name and title on items like lanyards, totes, and coffee mugs. 
Personalizing these items makes them more meaningful and allows people to recognize each other throughout the event easily. 
5. Gift Bags
Create custom embroidered gift bags for your next event. Fill them with special treats and goodies to give away to guests. A personalized bag makes a great thank-you gift for those who attended or participated in the event. Have fun with the designs and choose bright colors and interesting fonts to make each bag stand out. 
6. Custom Towels 
Custom towels are perfect for bachelorette parties, family reunions, and beach days. Choose coordinating colors that go with the event's theme for added decoration. 
If you're feeling especially creative, incorporate the reunion date or party onto the towels, so they serve as keepsakes after the event has ended. You can even go a notch higher and make sure everyone has their towel by getting them embroidered with each guest's name. 
In Conclusion
Whether you love costumes, love animals, or just like to have some fun, you can leverage the art of embroidery near me to make the event much more engaging. 
What's more, the possibilities are endless when it comes to themes for your next event. And as you can see, from custom towels to personalized monograms and everything in between, there are so many great ideas to choose from.
You may also like: Setting Up A Booth: Tips To Help Exhibit Your Business At An Event
Image source: Depositphotos.com