Click here to get this post in PDF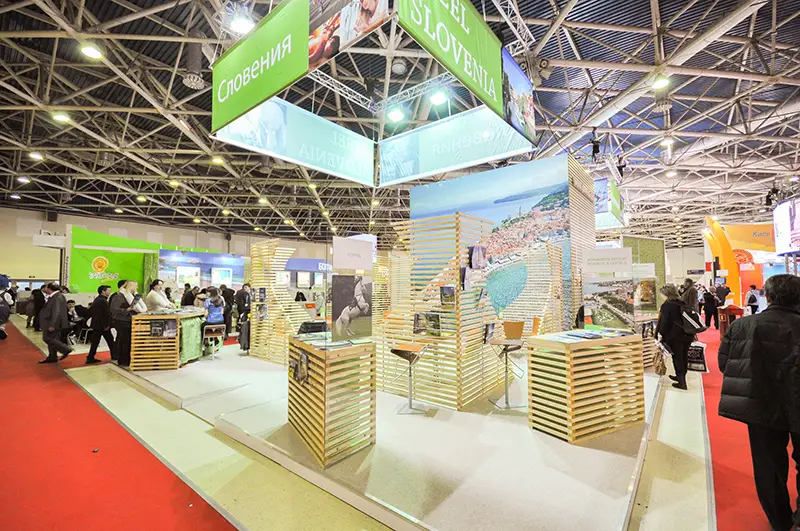 Is your company planning to attend a trade show or business exhibition? If so, you likely already know how time-consuming the preparations are for the event. There are extensive planning and preparations to ensure that your company has everything they need for the event. 
With reportedly 13,000 trade shows estimated to take place annually across the states, there is value for companies that choose to attend and exhibit their business. It provides a unique opportunity for companies to interact with consumers and businesses, which they might not have otherwise had the chance.
If you plan to set up a booth at an upcoming trade show or event, here are a few tips to help you exhibit your business.
Decide Who Goes
Whilst it would make for an exciting company outing, you, unfortunately, can't take all your employees to the event. Think about the individuals you believe would make great representatives for the company. It could be the ones you feel would be the most confident and comfortable with speaking in person with those attending the event. Of course, the decision does not have to be solely yours. You could see if any of your team are willing to volunteer.
It could be worth having employees from different areas of the business attend the event. This could help those attending to learn more about your company and allow them to build a more personal connection with your business. Try to keep the number of employees attending small. The booth for your business will likely be a small space, and you do not want it to be overcrowded with employees. It could prevent other companies and consumers from speaking with your team.
Know What To Wear
After deciding who will be attending the event, your next decision will be deciding what you will all be wearing. Presentation is key at these business events. It helps to promote your brand image and what you stand for. Of course, you want your company to be taken seriously at these events, so ensuring that everyone has taken pride in what they wear to attend the event is a key part. You might ask that those attending be dressed in smart business attire.
If your business already has a work uniform, for instance, one which includes the company's logo and branding on the shirts or jackets worn, you might want to ask employees attending to come in their uniforms. Wearing your company uniform is a simple yet effective way to promote your company. Finding as many ways as possible to showcase your company's logo can help to increase the chances of those who visited your booth to remember your brand image. It might be worthwhile having custom embroidered hats, like the Richardson 112 style hats from Bolt Printing. This helps your employees to stand out amongst a crowd and look smart. 
Consider The Appearance
As mentioned, appearance is crucial. How your employees are dressed for the event is essential, but your booth's appearance should also be considered. There are countless booths at these trade shows and business events filled with companies trying to promote their business. You want your booth to stand out amongst the others at the event. Some of these other businesses might be your competitors or operate in the same industry, delivering a different service. Regardless, when attending these events, you want to find ways to entice visitors to interact with you and your team. The appearance of your booth can help to attract people to view your booth more closely.
Keeping it simple and having minimal signs in your booth might suit your aesthetic, but it will likely not attract visitors. As people walk past, your booth should feature eye-catching signs and pieces encouraging people to look closer. Of course, your booth is a reflection of your company. Aim to include the company's color schemes and branding to help further promote the company.
Selecting A Place
Consider the location if you can select a place to set up a booth. Business events are an effective way to showcase your company to other businesses and consumers. Many companies work from remote offices, and their only contact with businesses and consumers is through emails and phone calls. Attending business events gives a company a chance for its team to interact with others in person and potentially build connections that could be useful in the future.
When selecting a place, you want to ensure that you are in a great location. It should be in a spot that receives a lot of footfall, as it provides plenty of opportunities to interact with those passing by. If possible, avoid areas where people are less likely to go. Envision yourself walking past the booth as the event.
Plans Into Action
Knowing what to prepare for will be helpful when you begin planning to attend these trade shows and events. Attending business events and trade shows can be beneficial for your company. Whilst it might be a time-consuming task to prepare for, the potential rewards you could reap will be worth the time spent on planning. Keep some of these tips in mind as you start your preparations.
You may also like: How to Identify a Premium-Quality Trade Show Display
Image source: Shutterstock.com