Click here to get this post in PDF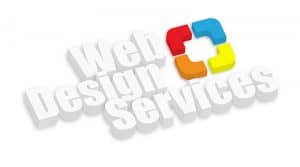 Modern web design is very innovative and trendy. The visitors of a website now see many drastic features that were not there at all just a few years ago. There are many factors that I can mention that are used by web designers these days, some of them are more important than others. Following are the top 4 according to the best of my knowledge of the web design aspects, and I hope you will learn something by going through this.
Too Many Plugins
Plugins are cool and make a web design a fresh feel. They bring exciting features to make a design look simply amazing in a matter of few hours, but the abundance of anything is not good. And that's why too many plugins on a website distort its image a bit. It is also a major factor in creating a hindrance for the visitors to load quickly.
Site loading speed is extremely important and can be a catalyst for the poor performance of any website. If you are also experiencing dwindling figures in your website traffic, you can blame it on the number of plugins you have installed.
Too much Design and Little Text
If you are using new and trendy designs on each page but offering little to no text at all, this will be a factor that can make your visitors shy away from your website. Good web design and apt use of graphics/animation are good, but without text, it's all gloss and no matter to read. After all, if the message you want to give to your visitors is absent, then what is the point of making all that designs in the first place? You can get perfect assistance when you opt for web design by DubaiMonsters for a perfect balance of design and text.
Unusual Navigation
Navigation is what makes a website easy to use and must be easy. Some companies try to be different in this regard and offer navigation that is different. It is often the case in web design nowadays that in making a website look sleek, the navigation part is relegated to the back seat. In this way, the site may look good, but this flaw will make the visitors of the website annoyed. And I am sure you all know pretty well what happens when you have angry visitors not happy with what they are seeing.
Distracting Animations
If you offer lots of animation on your website here and there, you are compromising the design. Sure it looks cool but too many animations will get offer your visitors a feel of an arcade game and the whole concept and purpose of making a website will be lost. Use animations but a minimal rate for making your portal stand out without distracting your visitors too much.
Final Word
If you need any assistance in understanding what I have mentioned in the blog above or want to add something here, you are more than welcome. Please use the comments section in this regard.
You may also like: 5 Ways Your Small Business Can Grow Online In 2018
About the Author
My name is Zubair Hassan, and I work as a digital marketing specialist & logo designer for Dubai Monsters. We know that logo designing requires the right mix of creativity and business sense so that it can be able to speak to your target audience. To visually communicate your message, the logo design process we offer is exemplary, to say the least. If you are in a hurry and need a logo in quick time, we can adhere to any strict deadline according to our customer's requirement.