Click here to get this post in PDF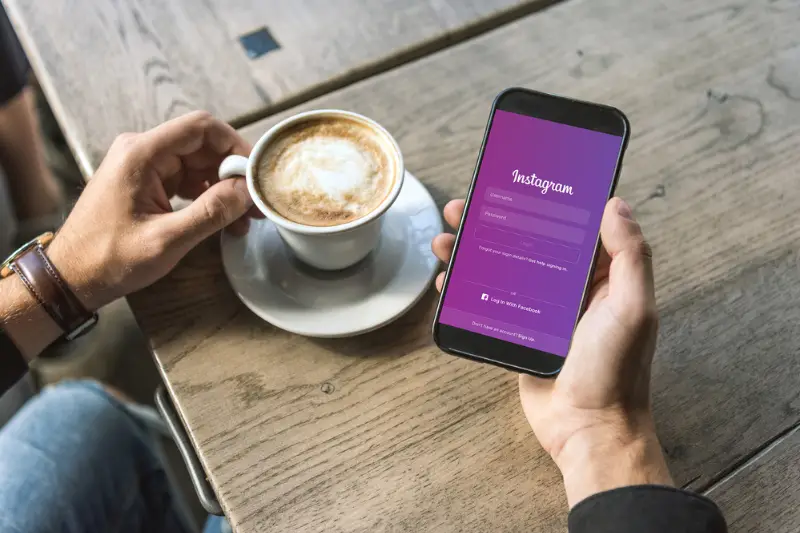 In today's hyper-connected digital world, a strong Instagram presence is no longer just a nice-to-have; it's a must-have for businesses looking to engage with younger audiences, especially Generation Z. 
However, attracting and retaining the attention of Gen Z can be a perplexing challenge for brands unfamiliar with the generation's specific nuances. This is where an Audience insight agency, such as Nerds Collective, can provide valuable guidance.
Understanding Generation Z
Gen Z, born between 1997 and 2012, has never known a world without the internet. They are digital natives, fluent in the language of social media, memes, and gifs. This generation is not just consumers of content; they are creators, too, looking for platforms that allow them to express their unique individuality. 
They are also concerned about social justice and environmental sustainability and appreciate authentic interactions. This creates a rich but complex landscape for brands to navigate.
The Value of an Audience Insight Agency
Audience insight agencies specialise in capturing, analysing, and interpreting data on consumer behaviour. When it comes to Instagram, they offer tools and methodologies that can help you understand engagement metrics, track key performance indicators (KPIs), and identify emerging trends among Gen Z consumers.
Nerds Collective, a research-focused audience insight agency, is particularly skilled at dissecting Gen Z behaviours and preferences. They use a combination of qualitative and quantitative methods to offer actionable insights that can guide your social media strategy, including Instagram. They help brands move from broad-brush approaches to tailored strategies that resonate with Gen Z.
Enhancing Instagram Performance
Here are some areas where audience insight agencies can make a significant impact:
Content Strategy
Your Instagram content needs to be engaging and relatable to Gen Z, a generation that thrives on creativity and self-expression. Audience insight agencies like Nerds Collective can analyse existing content to determine what's working and what's not, providing you with invaluable data that goes beyond surface-level metrics. 
From there, they can guide you in creating a balanced content strategy that not only entertains but also educates and informs, creating a blend that makes your brand an integral part of Gen Z's online experience.
Personalisation
One size does not fit all when it comes to Gen Z, a cohort marked by its diversity and a desire for individuality. Data-driven personalisation is key to attracting this discerning audience, as generic messaging often falls flat. 
Agencies can help you segment your audience based on various parameters like behaviour, location, or interests, allowing for more targeted marketing. By doing so, they help you deliver personalised messages that resonate with different subgroups within Gen Z, ensuring your brand's relevance and appeal.
Engagement and Community Building
Gen Z values authentic relationships and is quick to spot inauthentic brand behaviour. They are more likely to engage with brands that interact with them in meaningful ways, seeing brands not just as sellers but as partners. 
Audience insight agencies can guide you in building these relationships through consistent engagement strategies that could include timely responses to comments, soliciting and featuring user-generated content, and executing targeted campaigns that involve the community. The goal is not just to sell to this generation but to collaborate and grow with them.
Performance Metrics
It's not enough to simply track likes and followers, as these metrics only offer a surface-level view of your performance. Audience insight agencies offer a broader range of analytics that provide a holistic understanding of your Instagram impact. This includes engagement rates, click-through rates, and more advanced metrics like ROI, enabling you to evaluate the efficacy of your Instagram strategy in real-time. 
This comprehensive data outlook helps you adjust your approach based on performance, allowing for agile adaptations to ever-changing Gen Z preferences and behaviours.
By enriching these critical areas with additional insights, businesses can create a more robust and adaptive Instagram strategy that aligns well with the values and expectations of Gen Z.
Attracting the Gen Z audience on Instagram requires a nuanced approach that accounts for their unique characteristics, preferences, and expectations. Audience Insight Agencies offer the expertise and tools to craft an effective, data-driven strategy. By partnering with an agency such as Nerds Collective, you can tap into in-depth research and actionable insights that can significantly elevate your brand's Instagram performance.
Understanding your audience isn't just good practise; it's essential for the long-term sustainability and growth of your brand. As businesses vie for the attention of this valuable demographic, turning to experts who understand their intricacies could be the deciding factor between a stagnant social media presence and a thriving one.
So if you're struggling to make your mark on Instagram or simply want to optimise your existing strategy, considering the services of an audience insight agency might just be the next logical step in achieving your business goals.
You may also like: How to get organic & free followers on Instagram?
Image source: Depositphotos.com