Click here to get this post in PDF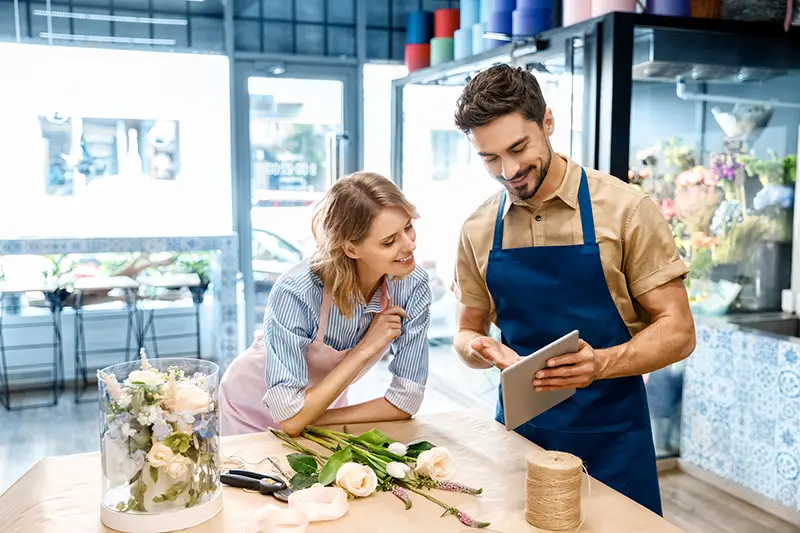 Since the pandemic, more people are choosing to support local businesses over large corporations. Whether looking for fresh fruit, home accessories, or plumbing services, they're now choosing to support local business owners and avoid the eCommerce giants.
The shift towards shopping locally has been accelerated by the increasing concerns about the effects of carbon emissions on global warming.
Buying from nearby stores is better for the environment and boosts the local economy. Local shopping also enables people to create stronger connections with others in the area.
As a small business, you can (and absolutely should) take advantage of this shift towards shopping locally. You can generate significantly more leads and sales by garnering the attention of your local community.
The question is, how do you do this? How can you attract more locals to your small business? 
How to Attract More Locals to Your Small Business 
Maximizing the number of leads and sales you generate is vital to the success of any business. Increasing your sales enhances your profits and helps build brand awareness, which can't be ignored if you're competing against well-known industry giants.
Follow the top tips below to attract more people in the local community to your small business.
Use local SEO in your website content
When you're trying to reach local residents in your area, you need to use the relevant keywords in your online content. This is known as search engine optimization (SEO). For example, if you're a business in Edmonton, you should focus on Edmonton SEO by including terms that are relevant to the area.
Including plenty of industry-associated keywords enhances the chances of local residents finding your business above your competitors. In addition, it increases your ranking on search engine results pages (SERPs, such as those on Google). When you're at the top of SERPs, people will find your business more easily and you can generate more sales.
Search engine optimization not only enhances your online visibility as a business but it also helps to build authority. Google will view your website as more credible and recommend your brand's website above those of other businesses when someone searches the platform.
Invest in great outdoor signage
There are several different types of outdoor signs that you can purchase for your business to attract passers-by. From monument signs to pylon signs to channel letters, you can increase brand awareness and strengthen your brand identity through signage.
Include your unique branding and logo on your signs to help people recognize your company. Also, consider adding LED backlighting to your main signs to increase your visibility during dark mornings and evenings.
Update your website
An outdated website lowers your rankings on SERPs and detracts customers from your business. They'll click off almost immediately if they land on your site and see irrelevant information, old photos, or a lack of up-to-date features.
You've just a few seconds to capture people's attention, so your website needs to look great. It also needs to be quick to load and easy to navigate.
Consider hiring a professional web developer to update your content and your website's server so that it's as high-quality as it can be. You should also make sure that your website is mobile-friendly, as over half of all internet traffic comes from mobile devices.
Don't forget to update your contact details and opening hours if they change. When you hire new staff, add them to your 'about us' page, too, so that locals can become familiar with your staff.
Build a portfolio of positive client reviews
The more reviews you have, the easier it becomes to attract more locals to your business. People trust other people's recommendations, and 97% of consumers say they look at customer reviews before purchasing a product.
Encourage your customers to leave your company positive reviews if they are satisfied with your products or services. You can add these reviews to your website and build a strong portfolio. Ask people to rate and review your business on Google My Business as well to build credibility in the industry.
Be honest with your customers and don't hide negative reviews. Instead, display them on your website and acknowledge the review by replying to the customer in a comment underneath the post. This will convey honesty and transparency to consumers, helping you to build trust in them.
You may also like: How to Help Small Businesses Improve Their Local Presence
Image source: Depositphotos.com