Click here to get this post in PDF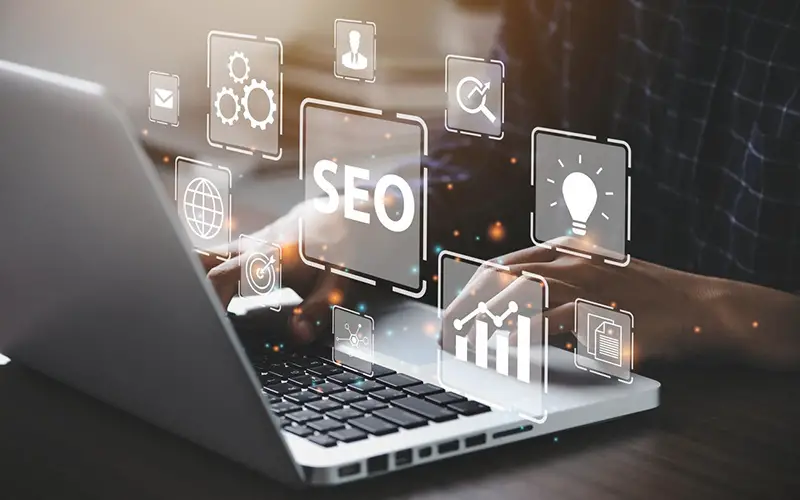 First things first: SEO stands for Search Engine Optimization, a digital marketing strategy that improves a website's position in search engine result pages (commonly referred to as SERPs). 
SEO is quite a complex process, as search engines like Google use advanced algorithms that analyze hundreds of factors to generate relevant search results. While all SEO components can help improve your website's ranking, some ranking factors are more important than others.
In this article, we've covered the key benefits of SEO and created a checklist of 6 essential SEO components to simplify your website's growth journey. Dive right in!
Quick Crash Course: Benefits and Importance of SEO
Chances are you are considering investing in the right SEO service to help you navigate the complexity of the online world. But what's in it for you, exactly?
Potential customers are browsing online for your products and services. However, dozens of other websites are already ranking for those keywords, so you end up buried in the 2-digit SEPs, where, if we're honest, no one will find you. If you don't wanna get lost in the sea of online competitors, a good SEO strategy is worth investing in.
Furthermore, SEO primarily focuses on organic growth, which is more effective and inexpensive than placing paid advertisements. In fact, studies show that organic search drives 53% of all website traffic. That's why getting a quality SEO service can benefit you in the long run.
6 Key Components of a Strong SEO Strategy
Now that we got that covered let's explore those key SEO components, as promised.
1. Crawlability and Indexability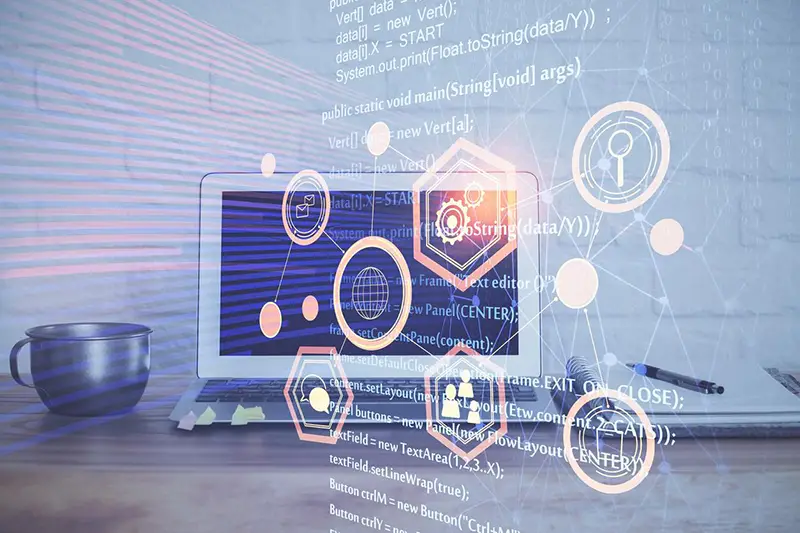 Google uses bots or "crawlers" that scan the contents of websites and follow links. These crawlers read pages on your website and then add them to a giant library called the Google Index. Only indexed pages can show up in search results. 
To improve your website's crawlability and indexability, make sure to cover these steps:
Upload a sitemap: Simply put, a sitemap lists all the essential pages on a website. Maintaining sitemaps helps Google find your content. You can submit sitemaps to Google using the Google Console Tool.
Add internal links: Adding links between pages on your site is another way to help crawlers find your content.
Add robots.txt files: These files tell bots which pages you want them to crawl. Some pages on your website should be private, as you do not want them to show in search results. These are landing pages, log-in pages, "Welcome" and "Thank You" pages, and similar.
2. Search Intent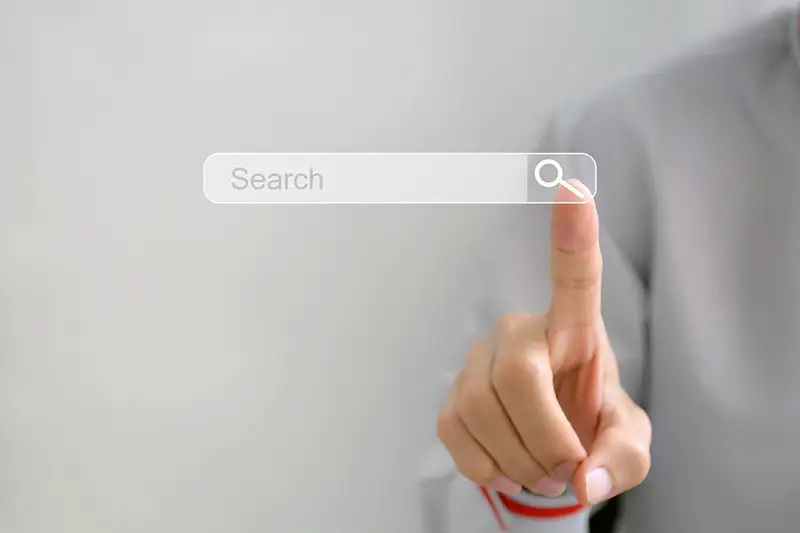 Search intent refers to a user's end goal when entering a keyword into a search engine. You must ensure that your post or page fits your audience's search intent.
There are different types of search intent:
Informational: Many people are simply searching for information. They want to know about the weather, learn definitions of certain words, or educate themselves on a new topic.
Navigational: People with navigational intent are looking for a specific website. Usually, people enter a single word, such as "Facebook" or "Youtube," into a search engine. You want to be sure that users can find your website quickly when browsing its name. 
Transactional: People often look online for stuff to buy. Sometimes they have a specific product in mind, and sometimes they are looking to shop but want to inform themselves which product fits their needs and resources best. To illustrate, they might search for "best <item> to buy in 2022" or similar.
Once you get a hold of your audience's search intent, you can utilize it by placing relevant keywords into your content.
3. Keyword Usage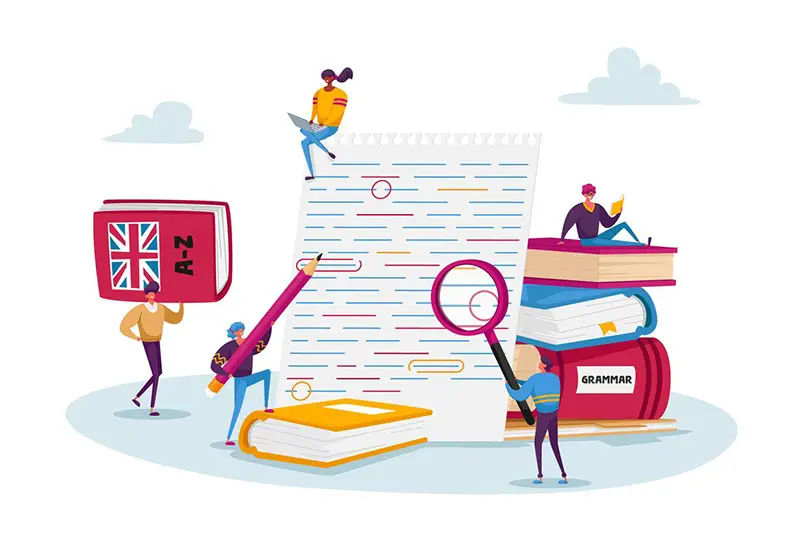 Proper placement of keywords can help improve your website's optimization. You should approach this task carefully and subtly and use keywords to achieve the best outcomes. There are some bad SEO practices that you shouldn't follow, such as keyword stuffing. If you use too many keywords, your content may come off as sketchy and drive readers away. 
You want your content to look natural, so keywords should flow effortlessly in the texts. Try to include your target keyword in your page's title tag, H1 heading, and meta description.
A good way to start with keyword research is by using free tools such as WordStream and Wordtracker. Even easier, your search engine suggestions are the simplest way to find out what people are looking for. 
4. E-A-T
E-A-T stands for expertise, authoritativeness, and trustworthiness. It is a high standard to achieve, and it is crucial for ranking well. To break it down:
Authors of pieces on your website should be experts on the topics they cover. Expertise is especially important in sensitive and impactful areas, such as healthcare, finance, or legal advice. Readers understandably want to know that they are receiving the correct information from credible sources.
Authoritativeness refers to how good of a reputation your website has. The best way to demonstrate authoritativeness is to get shares and references from other well-known websites and trusted people in relevant fields.
The trustworthiness of your website grows when the content you provide is legitimate, transparent, and accurate.
These standards may seem relative and difficult to achieve, especially considering the stiff competition. But if you put out valuable content and deliver on the promises of your products and services, there's no place to worry. As you gradually grow, your E-A-T score will follow.
5. Link-Building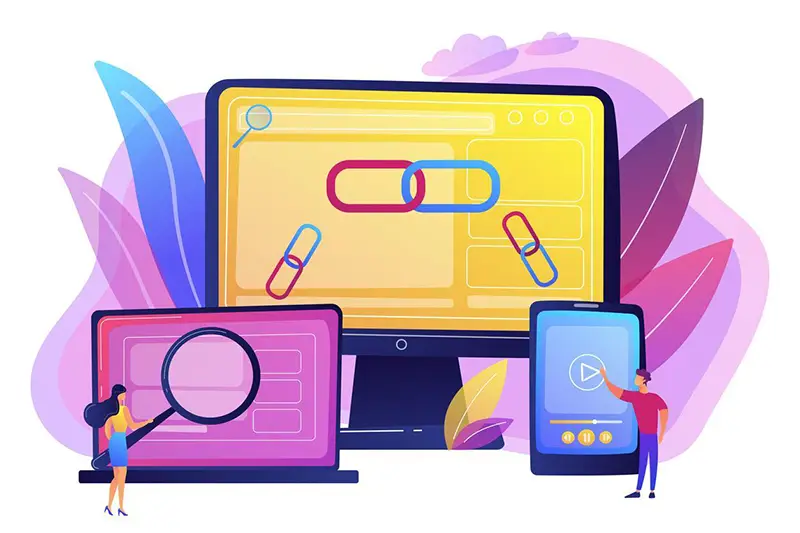 Link-building is an inevitable step in any competent SEO strategy. Link-building refers to the practice of acquiring backlinks to your website from other websites or users across online platforms. Link building is best achieved by writing quality content and taking care of all other SEO aspects mentioned above. That way, other sites will naturally link to your website and increase your authority.
You should also reach out to relevant websites in your niche and exchange link-building services with them. Google takes into account both the quality and quantity of your backlinks, so getting links from many high-authority sources would be an ideal way to go.
6. SEO-Friendly URLs
If your URLs are too long, try and cut them down, so they're short and sweet. Shorter URLs look more pleasing and trustworthy, thus making audiences more likely to click on your links. A great URL should be easy to read and give the reader the right idea of what content to expect on a page.
A great practice is to include a keyword or two in your URL (in a way that makes sense) and leave out unnecessary characters and numbers.
Track Your Progress and Be Patient
As you can probably guess by now, all these SEO components are closely related and should be applied together consistently to reach your desired outcomes. 
Now that you're aware of all the best SEO practices, stay updated on any changes in Google's algorithm that could affect your rankings. Know that you can always tweak your strategies based on your experience, goals and gathered data.
Keep track of your analytics and competition with tools such as Google Analytics and Google Search Console, and be patient. In the end, good SEO practices pay off plentifully in the long run. Good luck!
You may also like: Top 5 SEO Tips for Small Businesses in 2022