Click here to get this post in PDF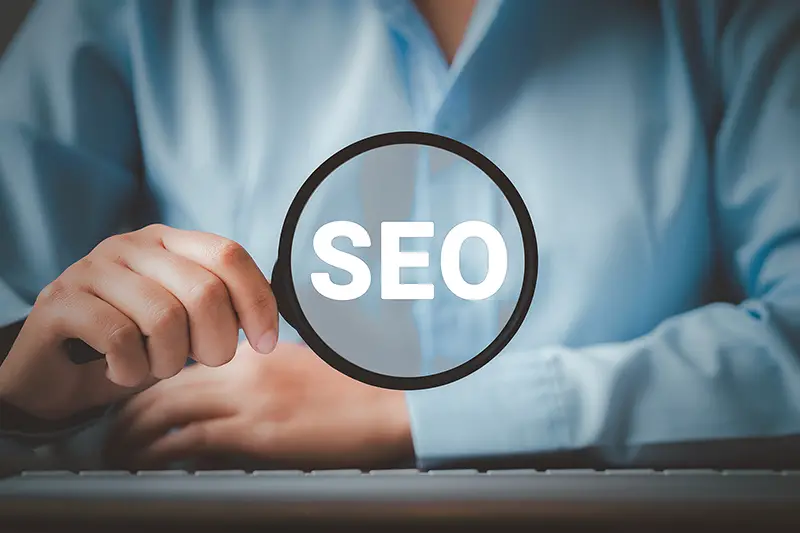 So you've determined that your firm needs external SEO assistance at www.jimmyhuh.com. Vetting professional SEO businesses might be challenging if you lack a good grasp of search engine optimization.
We've witnessed it several times wherein a business is in need of SEO services and begins researching digital marketing providers for assistance, but is unsure where to begin. Our objective with this post is to develop a resource that will assist you to ask the right questions when hiring an SEO Company
Question 1: Ask About the History of Your Prospective SEO Company
Consider conducting a search for the SEO company on review sites such as Google My Business, Facebook, and Yelp. Consider their aggregate score and a couple of their 1,3 as well as 5-star reviews to get a sense of what a terrible, average, or amazing experience with this firm would be like.
While some unfavorable reviews are to be expected for any firm with a lengthy history, finding an abundance of negative reviews should raise an alarm.
Question 2: Ask About What Their SEO Process Is
Each SEO company's procedures will be unique, so regardless, their staff should be at ease discussing these practices. Do not be afraid to inquire about their SEO tactics and associated deliverables at each level of the process.
If you're still unclear, inquire about the nature of any of these deliverables as a significant portion of the salesperson's work is to convey these deliverables in clear language.
Question 3: Make Queries with Expectations for their SEO services
Sometimes, the SEO company will talk with a prospect who thinks that ranking in SERPs or Search Engine Results Pages is a method that can take place overnight. The SEO company should emphasize that SEO is a long-term endeavor that typically takes between three and six months to see benefits.
While spectacular short-term improvements are possible, they are uncommon. When you next query about SEO services, enquire about the characteristics of a good SEO campaign and the outcomes you may anticipate.
Question 4: Ask About Their Prior SEO Work 
Request to see a test case from one of their former clients after hearing their standards for expected results. Though not all businesses, particularly newer ones, will provide these. Case studies provide an excellent example of what excellent results may look like for a certain service.
Because marketers are constantly looking for outliers, it's worth noting that the case study's results are unlikely to reflect the real data you'd see if you worked with the business.
Take notice of how out of date certain case studies may be. SEO has evolved significantly during the last five years. Recent case studies will provide a far more accurate picture of the usual results that a business might expect. Case studies from the last 1-2 years are to be anticipated, but anything older is likely out of date.
Question 5: Inquire if They Can Provide Transparency of Their Progress
The SEO business should be a firm believer in complete openness regarding their job. There should be a central location for each client with whom the SEO business works. This portal should give complete transparency into clients' SEO operations progress. Clients receive real-time updates when new articles are available for review and access to all strategic assets.
While many trustworthy SEO services will communicate in an open and honest manner, some will not. Consult with SEO firms that are comfortable showing you their work. You should be able to see how their work is progressing and the status of their deliverables.
Question 6: Inquire about Reports from the SEO Company
For ongoing engagements, the majority of good SEO firms will give some type of reporting. Inquire about a sample report they send to clients. Additionally, you should enquire about their company's major indicators.
Ask them about what reporting tools they are utilizing for SEO, wherein some of the most used tools are Google Analytics, Google Search Console, Ahrefs, SEMRush, and Moz, and it is also a good indication if you can have access to any of these tools to verify the accuracy of the metrics they share with you.
Perth SEO Agency is an effective SEO firm that will track metrics like backlink count, search engine ranks for high-volume keywords, and organic visitor growth. Excellent businesses will correlate these measures to your business's revenue. They have a unique SEO strategy that will help you achieve your business goal and increase ROI.
Question 7: Inquire with the SEO Company Regarding the Time Commitment on Your End
Consider the worth of your time and money when analyzing the expenses of doing business with a particular corporation. Although both resources are limited, one will be more so.
SEO providers will charge differently for these two services. Some may require ten hours of effort each week from you, while others may require only two hours per month. Neither alternative is superior or inferior, however, some expenses will be more advantageous for certain businesses than others.
Before subscribing to any SEO company, it's critical to understand how these expenses will affect your organization. Certain businesses want a more hands-on approach, while others demand a low time investment. We take pleasure in reducing our clients' time investment. This strategy works well for some firms but not so well for others.
Question 8: Inquire about Link Building to the SEO Company
The quality and number of sites that link to you are the most important element in determining your search rankings. Obtaining links from credible websites is the most effective strategy to boost your search rankings. There are exceptions to this rule, but they are reserved for the world's largest companies and industry leaders.
If the SEO service does not discuss obtaining links from reliable websites, enquire as to why. Certain individuals will argue that link building is too dangerous. This is not true. Link construction is dangerous if you are inexperienced. This is because link building is the quickest method of increasing return on investment through SEO and should be the primary focus of most SEO efforts.
If the SEO service offers link building, enquire how they obtain links to their clients' websites. Avoid businesses that make references to "payment" or to having a network of websites that may connect to you (referred to as "private blog networks," or "PBNs"). These techniques, often referred to as black hat SEO, might find you in hot water with Google.
You may also like: Follow These Thoughtful Tips in Finding the Right SEO Company
Image source: Shutterstock.com