Click here to get this post in PDF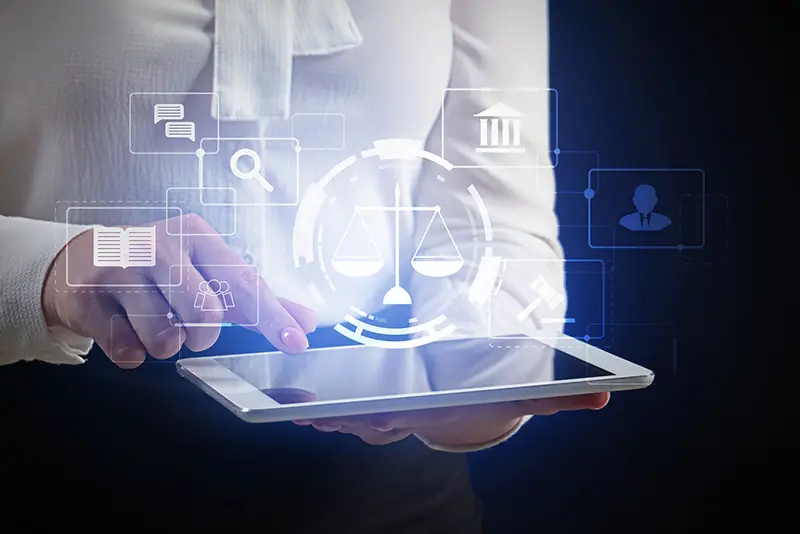 With the rise of the internet and digital technology, the traditional method of notarizing documents has changed. This article highlights the benefits of using an electronic notary New York service that may be performed remotely. In this post, we'll take a closer look at remote notarization, explaining how it works, what it can do, and why it's a good option for those living in New York. By the time you reach the end of this article, you should have a better idea of how internet notarization may aid and safeguard your own business activities.
Explanation of New York's electronic notarial options
The legal industry, particularly regarding notarization processes, has been sluggish in adapting to the rapidly changing scenario. In contrast, the remainder of the globe has welcomed technological change and far-flung possibilities made available by contemporary technology. Using secure video communication and other safeguards, a document may be notarized remotely. A virtual notarization by a licensed professional may be completed using either a digital signature or a physical signing on paper. Here, we'll look at the current situation of remote notarization in New York State and discuss the many aspects the state's government, businesses, and people might gain by embracing this cutting-edge and potentially profitable practice. The next section will examine some guidelines for safely using remote notarization services.
New Yorkers have a number of perks when they use remote notarial services
The ability to get documents notarized digitally is a huge assistance to New Yorkers. Because of the COVID outbreak, many people choose to employ virtual notaries to sign important documents from the comfort of their own homes, and this convenience has continued until the present day. These other characteristics are the only icing on the cake:
The ability to do a notarization through the internet is convenient and accessible.
The only thing you need to electronically sign your paperwork from any location in the state of New York is a laptop or mobile device linked to the internet.
Help one's life run more smoothly and efficiently.
Online notarization can potentially reduce the time spent waiting for a notary public by a great deal.
New Yorkers may take advantage of remote notarization with only a few clicks of the mouse because of the wide range of services that make it possible.
It is important to keep in mind the benefits that come with using remote notarization
Papers may now be notarized from a distance in Gateway to the West, saving time and effort for everyone concerned. Digital signature and verification systems make it possible to complete legal transactions without leaving the house or office. Signing documents in person presents a higher risk of fraud and errors than using a remote notary. In addition, it makes record-keeping far more efficient, secure, and available to everyone. However, remote notarization is invaluable because of the time and money it saves during business transactions.
It's possible that having your papers notarized online will save you a trip to the notary. To sum up, there are several ways in which New Yorkers may profit from digital notarization. You may use it whenever and anywhere you choose, and it speeds up the notarization process and ensures the security of your financial transactions. Not only is virtual notarization more practical, but it also has the potential to reduce costs for both individuals and businesses. There is a logic behind the rising popularity of remote notarization in New York State.
You may also like: Understanding the Advantages of Using PDF for Business Documents
Image source: Depositphotos.com