Click here to get this post in PDF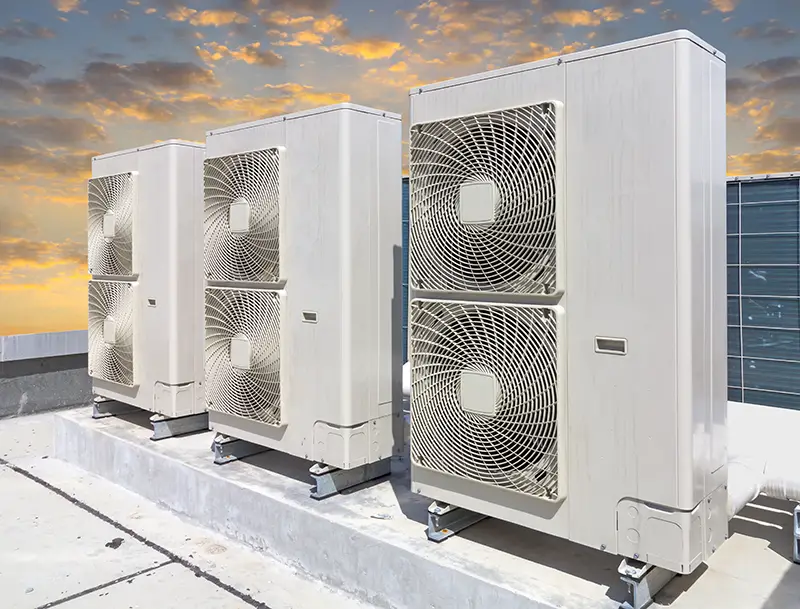 Many companies and industries are harnessing the power of blower technology. Machines that use this system are designed to create and maintain a constant positive air pressure circulating throughout a working area. The purpose of this pressure is to increase airflow through any given space. It's beneficial because increased airflow means greater energy efficiency, and less work is required to move the air around. 
For example, a positive displacement blower is usually attached to your air conditioner just behind the ducts. A rotating shaft connected to the blower moves the warm air up and down. As you gain more information about this device, you can better understand how it can remove mold and mildew from your space without the help of professional cleaning agents. It'll take some time and effort to clean the air inside your business space, but the results will be worth it.  
To elaborate further, this article will help you understand how blower technology can help your business in many ways:  
1. Blower Technology Saves Business Operating Cost 
With the blower technology's low intake pressure and high output pressure, it can function solely on air and doesn't necessarily require gas. As a result, you might be able to reduce your operating expense. One of the benefits of using blower technology is reducing energy usage. Utilizing blower air will assist your organization in achieving maximum operating efficiency at the lowest possible cost. 
A notable example is when a bottle manufacturer switches to blower-generated air. The company's current drying system was developed to dry soda bottles after the washing process and costs the company about USD$35,000 per year. By substituting four 24″ air knives powered by a 30hp blower for their first drying application of 24 compressed air nozzles, they're able to conserve energy, get the desired result, minimize noise, and significantly cut their annual operating costs.
2. A Blower System Is An Alternative For Compressors 
You may be familiar with air compressors. It compresses a massive volume of air into a tiny chamber to maximize its pressure and energy. 
On the other hand, a hot air conditioner emits heat into the room. A ventilation system is then required to remove the heated air from the rest of the office building. The heat emission is, however, generated by the compressor in the air conditioner. Therefore, positive displacement blowers will serve as highly effective alternatives. Unlike many air conditioners, they don't waste energy to move hot air around. This saves you money, which is why it's popular among business owners.
Despite the benefits it provides, operating blower technology isn't that complicated. Thus, a positive displacement blower is the best alternative for the compressors because it can improve the performance and efficiency of the system.  
3. Blower Technology Keeps The Right Indoor Temperature 
Most blower technologies use a unique blower design. These designs are more efficient than other systems because they use fans with a greater range of motion. 
Therefore, having a blower system in your business can help maintain the right indoor temperature for the people working in the building and reduce the need for using an air conditioner.
In the summer months, it warms up the floor and allows the building to circulate air more easily. The circulation of air improves the temperature inside the offices. In the winter months, it reduces the office environment's heating and cooling rate by a considerable amount. 
The cooling and heating system together helps improve the comfort level of your employees and their productivity level.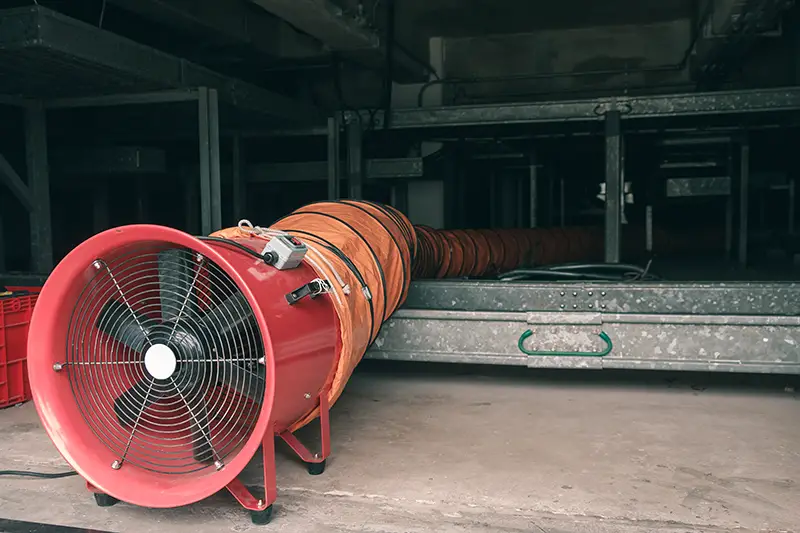 4. Blower Technology Eliminates Pollutants  
Blower technology can be used in a variety of settings. Some companies use these systems to help push humid or wet air through their work areas, eliminating airborne debris and pollutants.  
The blower technology system helps to improve air quality throughout any given commercial space. They're particularly effective in removing dangerous mold and mildew that may have accumulated in many office buildings.
5. The Blower Technology System Is More Affordable 
Because the blower technology system doesn't require an external power source, these units are much more affordable than the other types of air-circulation systems available. Moreover, they don't need the addition of fans to keep the air moving. Therefore, these units are much more efficient in terms of energy usage.  
When you compare the cost of the positive displacement blower with the cost of other types of cooling systems available, the overall cost savings can be pretty substantial. Many businesses have reported saving upwards of 20% of their energy bill when using these blowers. 
6. Blower Technology Has Wide-ranging Applications
Blowers are used in many industries and sectors; they're a sought-after investment for streamlining operations and reducing lead times. Several common uses for blowers are listed below: 
Trailer Unloading and Aeration (Dry Bulk Hauling)
Conveying and Blending (Milling and Baking)
Conveying and Processing (Resin and Plastic)
Gas Boosting (Process Gas)
Aeration (Aquaculture)
Conveying and Vacuum Processing (Chemical)
Sparging and Gas Collection (Oil & Gas)
Aeration and Fly Ash Conveying (Power Generation)
Automated Milking (Dairy)
Material Vacuuming (Industrial)
Sparging and Vacuum Extraction (Soil Remediation)
Process Vacuum and Chip Conveying (Pulp & Paper)
Conveying and Fluidization (Cement & Lime)
Portable and Sewer Cleaning (Environmental Services)
Conclusion 
You can enjoy the benefits of using blower technology in businesses if you adopt the right system that serves your specific needs. It has become very popular because of its efficient air conditioning and circulation that can be operated at a lower cost. Therefore, blower technology can help you save power and reduce energy bills in your business place. It also helps reduce energy consumption, produces little noise, and keeps the right indoor temperature. 
Suppose you're planning to get this kind of system installed in your workplace. In that case, you should talk to a professional installer about the details of the installation process. It would help if you ask about the benefits of having a system like this in your workplace. Meanwhile, you should be guided well if you want to install the system on your own. 
You may also like: Five Aspects You Should Learn Before Buying an Air Compressor