Click here to get this post in PDF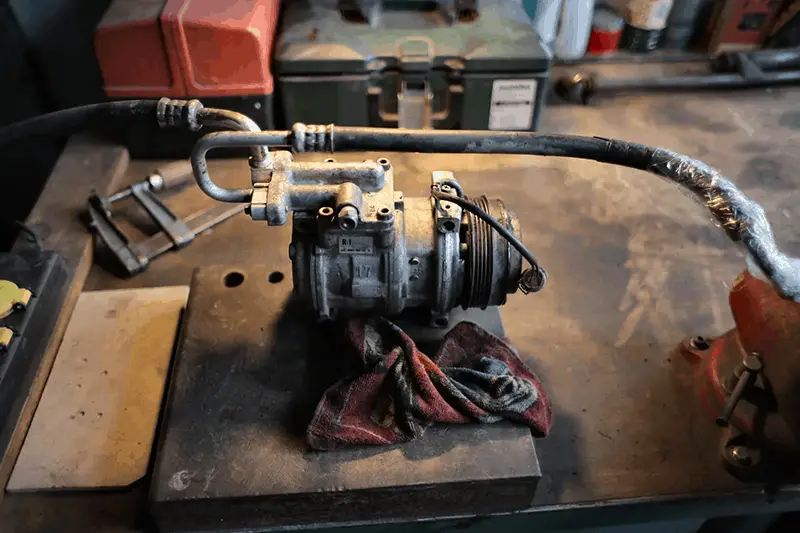 Are you looking to buy an air compressor but are worried about the technicalities? Are you in need of an air compressor but are confused about whether to buy one that runs with electricity or gas? This concise guide highlights the five most important things you should know before buying an air compressor!
An air compressor turns power into potential energy in the form of pressurized air. You can use this compressed air for numerous functions. The air compressor operates by putting in using the kinetic energy generated through the release of the stored air. There are multiple types of air compressors that you can choose from depending on your needs and requirements. So, let's go through the following list of what you should know when buying an air compressor to get a perfect idea!
Horsepower (HP) and Cubic Feet per Minute (CFM):
Even though the horsepower of an air compressor is not directly related to its functioning, it still is an essential factor to notice. The HP indicates the power of the engine or the motor. The engine of the compressor is responsible for creating the compressed air and transferring it to the tank. The higher the HP, the more efficiently the motor will fill up the tank.
On the other hand, CFM is symbolic of the volume of air your compressor would be producing. That means that the CFM you would require would be based on the air tools you plan to use. An average CFM rating evaluates the majority of air tools, which assumes a 25% duty cycle. In simpler terms, the duty cycle is the cycle of operation of your machine, considering it operates occasionally and not steadily. One standard recommendation is to multiply the CFM required by your highest-rated device, or the accumulated CFM of all the tools you would use, by 30% to 50% to ensure the air compressor's adequate performance.
If you plan to choose the air compressor indoors, then your safest bet is an electric air compressor. It is because gas compressors tend to emit fumes that will need an outdoor space to exhaust.
The ones that use gas to function, however, can be cheaper and more efficient. Electric air compressors are portable but will always need a power supply point to function. You will have to weigh all your requirements against the limitations and choose the best option for yourself. You can look into some of the air compressors offered by Ablesales to get an idea of what you should expect when making a choice.
The measuring size of your air compressor tank will be in gallons. It will further affect the type of tools you use. Therefore, if you plan to operate machines with a more continuous requirement, then you will need a tank with a bigger size. On the other hand, tools that require intermittent usage can function even with a smaller container.
Air Pressure – Pound per Square Inch (PSI):
All your air tools would already mention a required PSI rating, which will tell you the air pressure they need from your air compressor. You will have to buy a compressor according to the rank of your highest-rated air tool. 
You can also alter the air pressure level by buying a single-stage or a two-stage compressor. Most industrial usages are catered with a two-stage compressor since it offers pressure.
One thing that can significantly give you value for your money is a used air compressor. However, you will have to be wary of the history of the compressor. You should get a repair history from the owner to know how many times the device has broken down. You will have to be sure of all the technical details, even with a used compressor, and whether it will meet your compression requirements.
Furthermore, buying an inexpensive air compressor can become a more significant hassle when you realize that the repairs are denting your pocket. It emphasizes the need to analyze a device before opting to purchase it thoroughly.
---
Importance of Air Compressors in Any Business
---
Conclusion:
Purchasing technical devices can sometimes be exhausting. You need to list all your requirements and ensure you opt for the perfect fit. Since such items are also expensive, they are usually a one-time investment. It makes it much more necessary to be thoroughly clear about your needs and pick the right tool. However, we are positive that the abovementioned list will make it simpler for you to choose the perfect air compressor!
Image Source: Pexels.com