Click here to get this post in PDF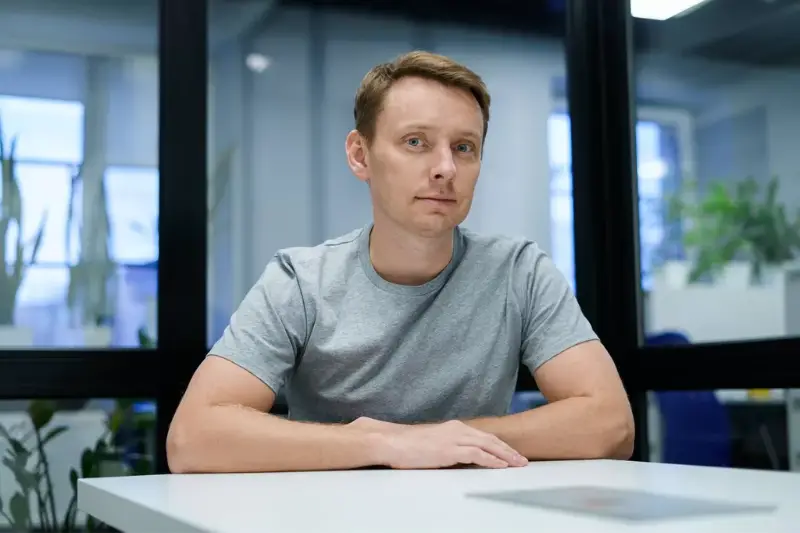 Among the country's priorities, which are shaped and determined by the war, is gaining energy independence. This topic has been constantly raised over the past 15 years, but until February 24, 2022, we have not seen any consistent and comprehensive state policy. In addition, Ukraine's energy companies – from Naftogaz and Energoatom to small regional players – have not worked hard to increase their strategic capacity to expand production, generation, and introduce new technologies. This is also true for the key fossil resources extracted in Ukraine, primarily oil and gas.
 
For many years, the oil and gas industry has been under a double blow – non-market regulation in Ukraine itself and Russian political and corrupt influence, which has done everything possible to prevent Ukraine from increasing its own energy production. And stop being dependent on Russia. Thus, even in 2021, Ukraine was ⅓ dependent on imported gas and ⅘ dependent on imports of oil and oil products. However, the potential of domestic production and processing allows Ukraine to become independent in gas and significantly reduce its dependence on oil imports.
 
It seems that there is no longer any need to talk about the Russian lobby in Ukraine, but the problems of the industry, both modern and those formed by decades of stagnation and imperfect state regulation, have not yet disappeared. We are not going to write about the obvious – war risks – but rather focus on what we can change in public policy and private practice.
Challenge #1.
Stability of the rules of the game. Currently, the oil and gas market has more or less balanced rules. Auctions for access to fields are electronic, open and clear to the market. The tax rates are at the highest possible level, and we, the industry representatives, are ready to work with them. We are well aware that there is a war in the country, and now we have to give the state as much as we can. To have something to fight for and win.
 
However, after the war is over, the market needs a balance between the state's interest in collecting more taxes and incentives to expand production. In 2018-2020, there was a program to support the industry, which provided incentive royalty rates for new, deep and ultra-deep wells. But now we need more decisive steps, including the introduction of direct incentives for the development of new wells. It is also worth stepping up efforts to conclude production-sharing agreements with potential investors. This will allow intensified production in the west of the country and, after the war is over, to return to active production in the east and on the Black Sea shelf.
Challenge #2.
Field operation mode. As of 2021, more than 200 potential fields are in the hands of owners who do nothing for exploration and production – they once acquired land plots (which were considered promising) at semi-closed or fully closed auctions and keep them in case of "price growth" or attracting an investor who can be convinced of the field's prospects. Not all of these fields are in the hands of adventurers or "investment trolls," but a significant number of fields that could ensure Ukraine's energy independence and even enable it to become an oil and gas exporter have been idle for 5-10-15 years. This requires action from the state, which should set a deadline for investors to start exploring and developing fields.
Challenge #3.
Attracting foreign investment. Ukrainian investment policy is generally not characterized by stability and predictability. Too much regulation, too many law enforcement agencies with which there are constant mishaps and misunderstandings, a low level of assistance from local governments, and investors often viewed as a source of personal enrichment rather than a partner of the community and the country are all well-known problems. They are relevant for the country as a whole and for the oil and gas sector.  
 
To attract investors, low risks of losing an investment are also needed. The government must communicate that any incentives are introduced for a clearly defined period and cannot be withdrawn or changed prematurely. To this end, regulatory documents should include provisions stating that Ukraine undertakes not to change incentive rates or other guarantees for a set period of 5-10 years.
Challenge #4.
Lack of specialists and specialized education. Over the past 30 years, Ukrainian oil and gas education has been in a state of constant stagnation. Until 2013, most of the qualified specialists trained by the Ukrainian education system either directly or indirectly worked for Russia. After the outbreak of war, some of the specialists returned to Ukraine, but most of those who left Russia began to look for work in other markets. In addition, the practices and skills imparted by higher and vocational education in the oil and gas sector are stuck in the early 00s (at best). Therefore, as of 2023, the human resource potential for expanding oil and gas production is very limited. The massive involvement of foreign specialists is complicated by security risks and a lack of money compared to competitors. The Ukrainian market cannot currently compete with the United States or other key carbon production regions.
 
This requires the state to invest in specialized education, exchange programs for training specialists, and broader investments in professional specialized education. Private mining companies cannot afford such investments. Therefore, it is up to the government and specialized associations to prove their worth.
Challenge #5.
Lack of access to technology. This drawback is a consequence of the two previous factors – difficulties with foreign investment and a lack of specialists. Modern exploration and production technologies can only come with investments from companies that own or use the relevant technologies. The escalation of industrial espionage by Russia and China over the past 10 years makes holders of modern technologies very cautious.
 
Therefore, we have two options here. Either invest in applied research in the field of mining. Or attract foreign companies. It would be better, of course, to combine both. However, Ukraine's financial capabilities are currently limited, so the priority should be and will be to attract investments from abroad.
 
In general, addressing these challenges is not a difficult task. The main thing is the political will, the ability to put the priorities of the industry as a whole above the interests of the state monopoly or individual players. The marginality of the oil and gas sector, with the right incentives and low corruption risks, allows us to quickly justify large capital investments. Therefore, it is now up to the government's balanced policy and the responsible position of the energy business.

Aleksandr Katsuba is a Ukrainian entrepreneur, energy expert, owner of the ALFA GAZ company.
You may also like: How to Prevent Unplanned Downtime in Oil and Petrochemical Industries – Raise Your Firms Profitability and Efficiency
Image source: Aleksandr Katsuba