Click here to get this post in PDF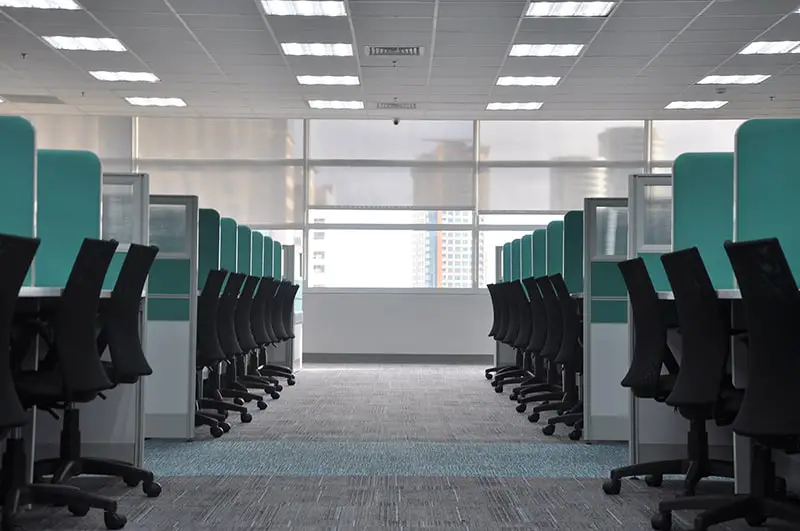 A cubicle-based office is a single open workspace with several workstations. The concept of this kind of workspace promotes collaboration, which leads to more productive employees. These office workstations cubicles offer a sense of flexibility, as their design makes it possible for you to shrink or expand them. It gives you a range of exciting benefits over traditional offices.
Reasons to Use This Office Divider
The office cubicles allow all the members of a team to work together instead of giving each employee a separate, individual office. It facilitates open communication among workers. Team leaders can address the entire team together easily, as they work in one location. Managers can also address the staff as a whole, instead of relocating them to a conference room.
Also, employees working on a common project can communicate and collaborate better among themselves. The office workstation cubicles are also ideal for businesses that have shifting work hours. The employees who used it will only pack their things after their work schedule, making the cubicle ready for the next user.
Another benefit of using office workstation cubicles is that it maximizes the use of storage spaces and other furniture. The employees may use overhead bins or floor drawers in their cubicles for storage. This approach can help your company save on the cost of setting up personalized lockers in the office.
Office cubicles add to the sense of equality among your employees mainly because of the uniform and similar workstations. On the other hand, each of your employees can add their own style to their cubicle compared to an open workspace. They can put memorabilia or pictures on their desk to create a touch of personalization as well as to help them brighten their mood during a busy day at the office.
While some say that an open plan gives employees the sense that they are always being watched, it does not necessarily mean a bad thing. Having eyes on you can motivate anyone at the office to be productive and responsible for what they are doing. Besides, if you remove physical barriers, it encourages socializing and cooperation.
Careful Planning
In these modern times, where open office plans are quite popular, a business owner should take into consideration the different work styles of their employees. As with other aspects of life, people have varied preferences when it comes to work settings. Some are motivated with the hustle and bustle of an active office, while others prefer complete silence. You could group employees that have the same responsibilities in a cubicle cluster.
You can provide the best working environment for your employees through careful planning. Consider installing low wall cubicles to increase team participation. It will help employees engage with one another on important projects while sitting on their desks. There might be a bit of silence and privacy in each cubicle, but it allows workers to effectively communicate when necessary.
Determine the vision and goals of your company, and what kind of environment can help everyone become an excellent addition to the company. Consider office workstations cubicles that include private spaces as well as open meeting areas. Always keep the welfare of your employees in mind whenever the need for change arises.
You may also like: Why Your Windows Could Be The Most Important Part Of Your Office