Click here to get this post in PDF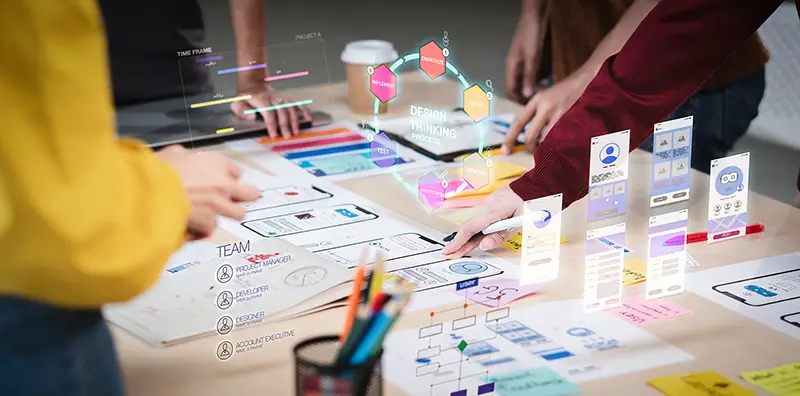 IBP is the practice of including more people across the organization in strategic planning and aop finance insights. In contrast to S&OP's narrow focus on sales and operational strategies, IBP considers all areas of sales and operations in its planning, such as product portfolios, customer demand data, logistics, and financial forecasting. 
Once an organization has stabilized its S&OP process implementation, its S&OP process maturity will level out. When this happens, it's time for businesses to take their planning to the next level with integrated business planning. This article will cover some of the best reasons to incorporate business planning into your overall strategy. 
Why Should a Company Perform Integrated Business Planning?
With IBP, you can better manage how a choice in one part of your organization affects others. In addition, it aids in developing a more cooperative procedure through which stakeholders may approach planning in their respective domains consistent with the company's overarching objective. Let's examine the positive effects that IBP has on businesses.
A New Approach to Business Strategy Development
When an organization adopts IBP, it transitions from traditional planning methods to more dynamic, ongoing strategies. Predicting the future and planning for it weekly or even daily is essential for any business that wants to stay ahead of the competition. 
Margin changes are caused by many different things, including but not limited to product sales orders, workforce limits, transportation expenses, and the price of raw materials. Using the IBP, businesses may anticipate problems and act on them before they become serious, all thanks to its emphasis on continuous planning, execution, and analysis.
Graphics Generated From Live Data
If you want agile business planning to work, you need real-time data. Therefore, there will be a delay since, with IBP, you can't manually fill up data in spreadsheets. The information used to construct the planning model is up-to-date when databases and source systems are connected. New information aids prudent judgment.
Sharing Authority in Making Choices
One of IBP's main advantages is that it empowers frontline managers and stakeholders to own their own data and statistics. Due to the decentralized nature of the planning process, there is no downtime, obvious mistakes, or inaccurate forecasts. When many systems are brought together, planners have access to the same information in real time, allowing them to make more informed decisions as a group.
Expenditure Reduction
All links in the supply stream are included since IBP aids in optimizing supply chain management. The success or failure of commodities' production and distribution rests on every factor. Businesses may use this information to create more efficient methods of handling product and service management on a global scale, hence saving money.
Heightened Levels of Happiness for the End User
Improved demand forecasting is one of the main benefits of IBP, along with better supply planning and sounder financial management. This all-encompassing capacity aids in preventing interruptions and bottlenecks in the supply chain and delivering value to the business and its consumers. Companies may ensure timely product rollout with the aid of integrated business planning.
Conclusion 
The widespread adoption of the process in the industry may attest to the efficiency and effectiveness of IBP. Implementing integrated business planning is helpful only when S&OP methods have been implemented and stabilized. Some businesses may need help to handle the time and effort required to adopt IBP properly in one fell swoop.
You may also like: 5 Steps To A Successful Integrated Business Planning (IBP)
Image source: Shutterstock.com