Click here to get this post in PDF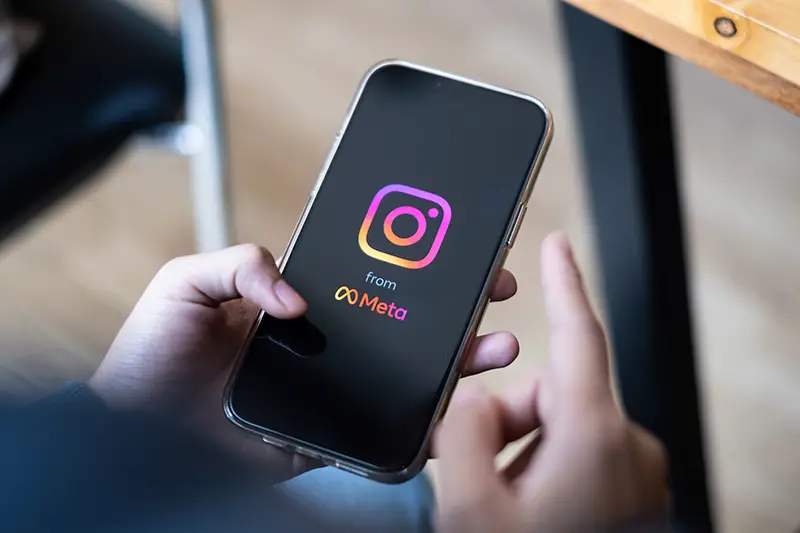 Instagram marketing has become a must in every business's marketing strategies. The question of whether you need to change your account into a business account or a private or creator account works for you.
In this article, you'll learn why it is important to have a business account on Instagram.
Advertising features
You must run a Business Profile if you have the funds to advertise on Instagram and promote your Instagram posts.
The relationship between Facebook and Instagram is again readily apparent in this context. You create your Facebook advertising and select the placement of your ads.
One of the choices Facebook offers you is Instagram; the other choices are various places on Facebook and Messenger.
Instagram Shoppable posts have been an invention that has just been introduced. Similar to how people tag their friends, these enable businesses to identify their postings with specific items.
When they tap on the tags, people are taken to a complete product description with a "Buy Now" button. When they do, they may press that button to buy your product.
Instagram Insights 
For the typical Instagram user, Instagram doesn't offer many metrics and performance information. Facebook developed Instagram Insights for companies and power users in response to this issue for businesses.
Businesses can get all the crucial information they want about their account and the performance of their posts with Instagram Insights.
It provides knowledge about what information is effective and what is not. You may use the data it provides about your followers to create a profile of those interested in you.
You may check your Instagram activity for the previous week, including the number of posts, impressions, reach, profile views, website visits, and email clicks. In fact, you may look at this data for up to 90 days.
Once you have at least 100 followers, it then provides you with complete demographic information on your followers, including their gender, ages, locations by city and country, and when they are most active.
You can also explore your older posts in Instagram Insight by engagement and impressions over a specified time frame of up to two years. Additionally, it provides information on conventional posts, Stories, reels, IGTV videos, live videos, and advertisements.
Naturally, there are instances when you would want even more in-depth information regarding how well your Instagram strategy is working. Top Instagram Analytics Tools for 2021 contains recommendations for this.
Links on your Instagram stories
The inability to typically utilize clickable links is one of the most aggravating aspects of Instagram from a marketing perspective. If you run a personal profile, your profile's URL is the only one you may display.
However, Instagram Stories offers another choice. How to Use Instagram Stories Like a Pro has been explained. The ability to add a URL to an Instagram story is a useful feature for some Instagram accounts.
This is especially useful since, according to Locowise, 75% of Instagram users follow up by visiting a website after viewing a post.
But not all businesses have access to the Instagram Stories link-adding feature. Before Instagram grants you access to this function, your company profile must have 10,000 followers.
Alternatively, if you own a validated badge, you will be eligible for this swipe-up function. That's why many businesses or influencers try to buy Instagram accounts with verification badges.
When you post your Instagram Story, you can include a link if you match the requirements. To begin, click the chain-shaped symbol at the top of your Story (the fourth icon from the right). After that, click + Web link to enter the URL. You're ready to go after you click Done.
Contact Button
Adding a Contact button to your profile is a useful option available for accounts with a Business Profile. You may program the button so that when someone hits it, you will be reached through email, phone, or a map indicating your location.
You may also choose to sync your Facebook page's public contact information with it. Accordingly, anyone who can modify your Facebook page can make changes to the content that syncs to that page and your Instagram account.
Another option is to provide an action button. Customers may interact with your company immediately from your Instagram profile thanks to action buttons that link it to other websites and online services.
Three different Action Buttons are now available on Instagram: Order Food, Book Now, and Reserve.
Industry-based account
Facebook prompted you to choose the sector your company worked in when you started your page. Therefore, this information transfers to your Instagram profile when you link your Instagram Business Profile to your Facebook page. If necessary, in the future, you may change this information directly inside Instagram.
Conclusion
The Instagram business account is a must for businesses of all sizes and types. Of course, having a business account is just the start. You need to build a strong marketing strategy for Instagram to be able to build brand awareness and gain the trust of Instagram users. Try to avoid being too promotional. Although you're a business, you need to appear more human rather than a selling machine. 
You may also like: How To Get Customers Using Instagram
Image source: Shutterstock.com