Click here to get this post in PDF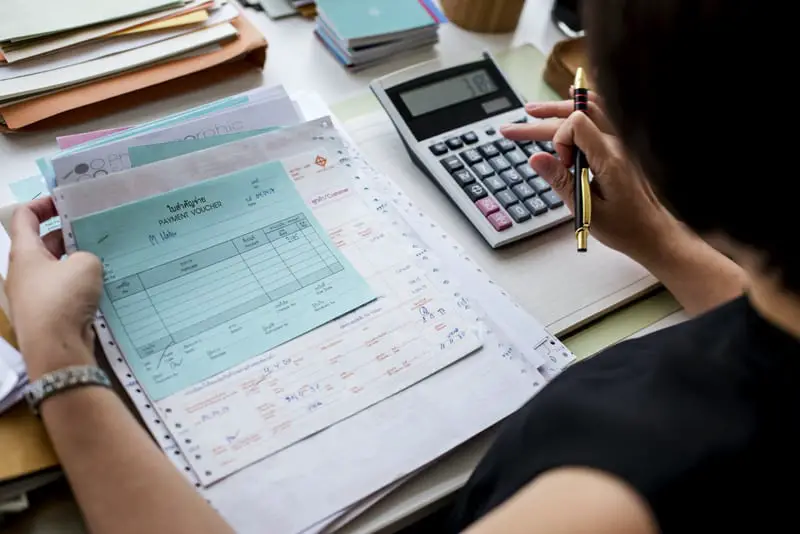 Survival in the business world, especially during this Covid-19 pandemic has become critical. The COVID-19 pandemic has forced many businesses to shut down due to a lack of customers.
Some government regulations have also led to the closure of companies because they are non-essential during the pandemic.
The sudden move by world leaders to prevent further spread of the disease has led to a spiral in demand for some products and services. A business owner might opt to put a hold on capital expenditure to keep the business afloat
It is important to adopt certain business accounting tips such as a cloud business accounting software like Zarmoney that can help you stay afloat – particularly during this severe economic depression.
1. Reduce Expenses
A business owner should consider saving up the little money and spending it wisely during this period. If the business has remained closed during this pandemic period, then the owner should consider cutting off utilities such as water and electricity.
Some business owners even talk to their landlords and negotiate on the lease of the property. The halt in business will also bring a stop to any capital spending plans. A business owner should also consider getting a refund using the business accounting software for the unsold stock in the invoice. This reduces the risk of some products going bad.
2. Increase in Revenue
Business owners should be adaptive to any circumstance to survive the unforeseen event. The COVID-19 pandemic presented an unprecedented problem, but it also came with opportunities.
Despite the effects brought by the disease, some businesses are still flourishing. Most companies have shifted to online platforms that make it easy to conduct their business without any physical interactions.
For instance, restaurants have opted for food delivery services instead of table service. The increased revenue from online bookkeeping and sales can be put into good use by paying for other utilities.
Some businesses have also changed their operating strategy due to the pandemic. For example, some are actively using the cloud business accounting software to minimize physical interactions.
Others like Textile companies are now mass producing face masks which are a must-have item in the world today.
3. Collect Past/Due Bills
Businesses tend to use the money owed to them to clear their debt accounts. The funds can be useful, especially if the business has no significant turnover during the operating period.
A good business accounting strategy does not allow receivable accounts to slip. Following up on your credits will also help your portfolio balance while giving your business an exceptional credit score. This can best be achieved through online bookkeeping.
4. Rely on Credit Lines
Every business needs a little help when it comes to surviving the pandemic. Even under normal circumstances, the cash flow for every business is somewhat irregular. This necessitates the need for an external source of funding.
A business owner should consider asking for a line of credit to aid in keeping their businesses afloat.
Although in some cases, taking help from an external investor might prove risky, especially without fully understanding how long the pandemic will last. The line of credit might keep you afloat for some time, but eventually, the bank will want their money back.
5. Negotiate with Suppliers
Every business has been affected by the Covid-19 pandemic. Even your regular suppliers have suffered losses during this period; hence they understand your situations and can be mindful of your plea.
Some suppliers offer a flexible mode of billing for your merchandise. Suppliers have also opted to reduce their prices in a bid to make any sales during the pandemic. A long time supplier to your business will regard your misgivings and figure out a suitable plan to keep you as a client.
6. Look for Government Subsidies
Another business accounting tip is taking advantage of government subsidies. Most Government agencies in the United States have come out in support of small businesses that have been drastically affected by the Covid-19 pandemic. Some states have even set up low-interest loans that are given to qualified business owners in the country.
A business owner can also apply for a stimulus package which will enable him access funds which can be used to maintain the business. The pandemic has also forced some governments to defer payments of taxes to allow the struggling business to make ends meet.
7. Take Care of your Employees
Your employees are the backbone of success when it comes to running a business. Service industries have taken a hard hit as they are forced to let go of their long-serving employees.
It is a fact that restaurants cannot have waiters without customers. Organizations are forced to incur budget cuts, while some high ranking employees have foregone their salaries to cater to their employees.
8. Convert to Production
The pandemic has brought with it a wave of opportunity. The increased demand for essential items such as face masks, hand sanitizers, hospital gowns, and ventilators have led to some firms shifting production to fit the supply of these items to the market. The pandemic might be the cause of a complete shift in your firm's structure and purpose.
9. Buying from Competitors
If you find yourself in a position where your business is doing better than your competitors, then you can buy inventory from them. This places your business in a position for growth while also helping some of the struggling companies.
10. Plan for the Aftermath
Any wise business person should be able to plan for the future. The pandemic has resulted in a lot of cumulative demand that is bound to explode when the Corona period is over.
Having a well thought out plan for your products after the pandemic will be vital in making money. This involves investing in cloud accounting software, customer journey map, online bookkeeping, and many others.
Bottom Line
The coronavirus pandemic has forced many businesses to re-strategize. Most business owners have resorted to using business accounting software such as ZarMoney to conduct enterprises to and check on their finances from the confines of their homes.
Other businesses are adapting to modern accounting techniques like online bookkeeping to conduct their financial checks.
An appropriately managed cloud business accounting software can also help a business owner determine the outlook of the business for future cash flows coming into and going out of the business. The business accounting software is then able to calculate the company's projected cash runway.
You may also like: Is Your Business Going Under? Stay Financially Afloat with These 4 Tricks
Image source: Rawpixel.com