Click here to get this post in PDF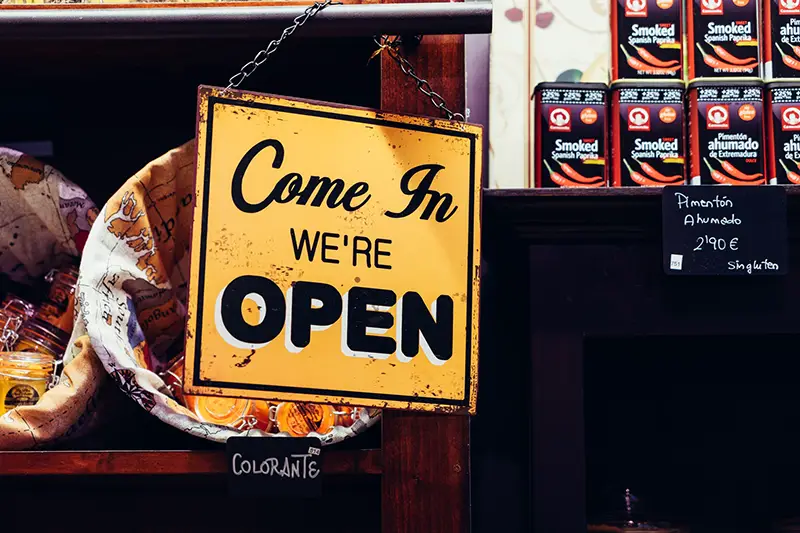 In times when the allure of online stores is very strong, there is still room for brick-and-mortar retail stores in the market. The in-person shopping experience is exhilarating and can never be replaced by online shopping. Research has revealed that small retailers make up about 98% of all retail businesses, meaning you have a great shot at building a successful retail store. However, a lot of thought and planning goes into starting a retail store. We have compiled this comprehensive guide to help you set up a successful retail store business. 
Determine your niche market 
One of the most challenging aspects of starting a business is coming up with a good business idea. The first step in creating a retail store is to find your unique niche and ask yourself if that niche market is profitable. Lean more towards things you are passionate about and items you will enjoy selling. You should also identify potential competition in that niche to determine whether you can outdo them and end up attracting customers.
Come up with a business plan 
Now that you have weighed your options and are sure about your business idea, you need to seal the deal by formulating a comprehensive business plan. Your business plan should cover some essential areas, including your intended target market, the products you plan to sell, and how you plan to set yourself apart from your competition. Your business plan should also point out your startup costs, the hiring process, how many employees you intend to employ, and how long it will take for your business to make a profit.
Select an attractive location 
The physical location of your retail store can either make or break your business. It would be best to base your store in a city with a dense population to increase your exposure and promote traffic to your business. You should also locate your store close to your target market. If your business is in a place that is hard to reach, your chances of generating income will be slim. A bonus point would be to choose a location with ample parking space.  
Create a budget for your business
Ensure you come up with a budget before you open your doors for business. Focus on your startup costs and look for ways to cut costs until you have stabilized. Standard startup costs may include equipment, security systems, insurance, and payroll. If you plan to start a brick-and-mortar retail store, consider potential costs such as down payment for your physical location, rent, and renovation costs. Keep in mind that your budget should also allow for shipping costs and storage space for excess inventory. If you don't have the funds to establish your business, you could look into how to get a startup loan. 
Register your business and determine a suitable legal structure 
With a formidable budget and business plan in place, it is now time to make your store official. First, you need to develop a suitable name for your business. Select a name that will allow you to grow in the future and one that is not already taken. The next order of business is to choose a suitable business entity, which will determine how you are taxed and the degree of legal protection you will receive. Please research the various types of business entities and consult an attorney for expert advice. 
Obtain the necessary business insurance, permits, and licenses 
Before going into business, you will need to consult with your county clerk and identify the required permits to set up shop. Find out whether you will need general licenses or whether the state will need you to acquire permits at an industry level. Examples of retail permits you will require include a certificate of occupancy, a resale certificate, a seller's permit, among others. Your attorney will also advise you to get general liability insurance to cushion you in case of damages or lawsuits. 
Find a reliable supplier 
For your brick-and-mortar business to thrive, you need to establish a good relationship with vendors and suppliers. These vendors are familiar with what your target audience would like and can introduce you to new merchandise in the market. Ensure that your vendor is trustworthy and able to deliver high-quality goods to you in a good time. For instance, if you run a liquor store, search for a reliable wholesaler of alcoholic drinks near you and work towards building an amicable relationship. It will be much cheaper sourcing quality products at lower rates from a supplier you can trust.
Open an online store 
Even though you are opening a physical store, it is always good to open an e-commerce platform to give your business more exposure. A great percentage of the population today use the Internet and social media platforms to search for products they need. Numerous e-commerce websites and platforms such as Etsy, Shopify, and eBay are easy to use and will help put your business out there. 
Hire team members 
It is not humanly possible to run your business entirely on your own. Somewhere down the line, you will need to bring in competent staff to help with business operations. Ensure you interview potential employees and vet their qualifications, their social skills and attitude. Unfriendly staff will drive customers away from your store, leading to losses in the long run. You will also need to provide insurance for your team. 
Implement a good marketing strategy
Business won't come to you, and you will need to spread the word about your new venture. It would be wise to implement a combination of social media marketing, SEO, email marketing, and paid online marketing strategies so that people can know more about your business. Focus on posting content regularly on your social media platforms and ensure you respond promptly to your customers.
Final remarks
In-store retail businesses are not a thing of the past, and with the guidelines stated above, you will be able to set up a successful business. Be careful to adhere to the legal requirements in your respective states to avoid lawsuits or the closure of your business. We hope this article has been resourceful. 
You may also like: The Ultimate Guide to Startup Success
Image source: Unsplash.com